All Posts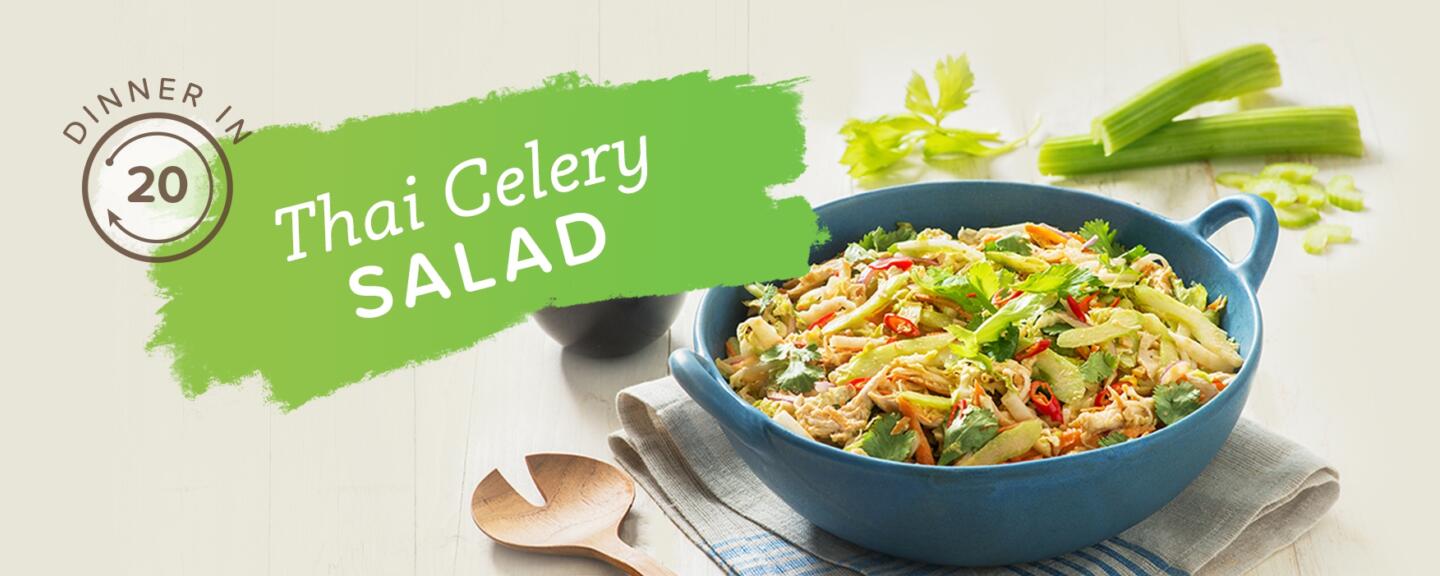 Dinner in 20 Minutes: Thai Celery Salad
School is back in session and Fall is now upon us. We find ourselves getting busier each day while we try to keep a healthy and active lifestyle. You always need to eat dinner, but you don't always have time to cook it. What to do, you ask? Fast, unhealthy food is not the answer. Planning ahead for quick, yet healthy, recipes will keep you stress-free. You won't believe this one only takes 20 minutes!
Follow these steps for our 20-minute Thai Celery Salad:
Ingredients
6 Foxy Celery stalks, thinly sliced diagonally
3 cups shredded Foxy Napa Cabbage
2 tbsp. chopped Foxy Organic Cilantro
1/3 cup roasted peanuts
Foxy Celery leaves
1 carrot, shredded
1/4 red onion, thinly sliced
1 Thai red chili pepper, finely sliced (optional)
1 1/2 cups shredded chicken
1/3 cup roasted peanuts
Peanut Dressing: 1/4 cup lime juice, 3 tbsp. smooth peanut butter, 2 tbsp. soy sauce, 2 tbsp. canola oil, 1 tbsp. Thai red curry paste and 1 tbsp. minced fresh gingerroot
Preparation
1. Peanut Dressing: Whisk together lime juice, peanut butter, soy sauce, oil, curry paste and ginger until blended.
2. In a large bowl, combine celery, cabbage, carrot, red onion and chili pepper; toss with Peanut Dressing. Stir in chicken, cilantro and peanuts. Garnish with celery leaves.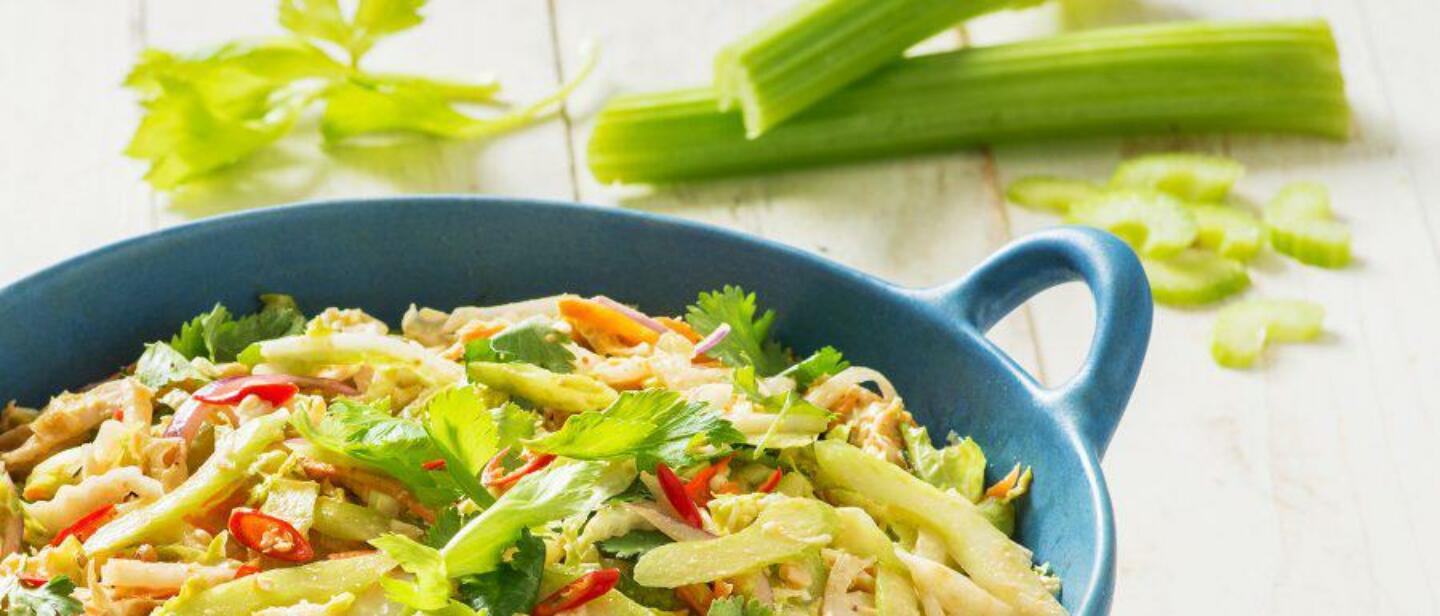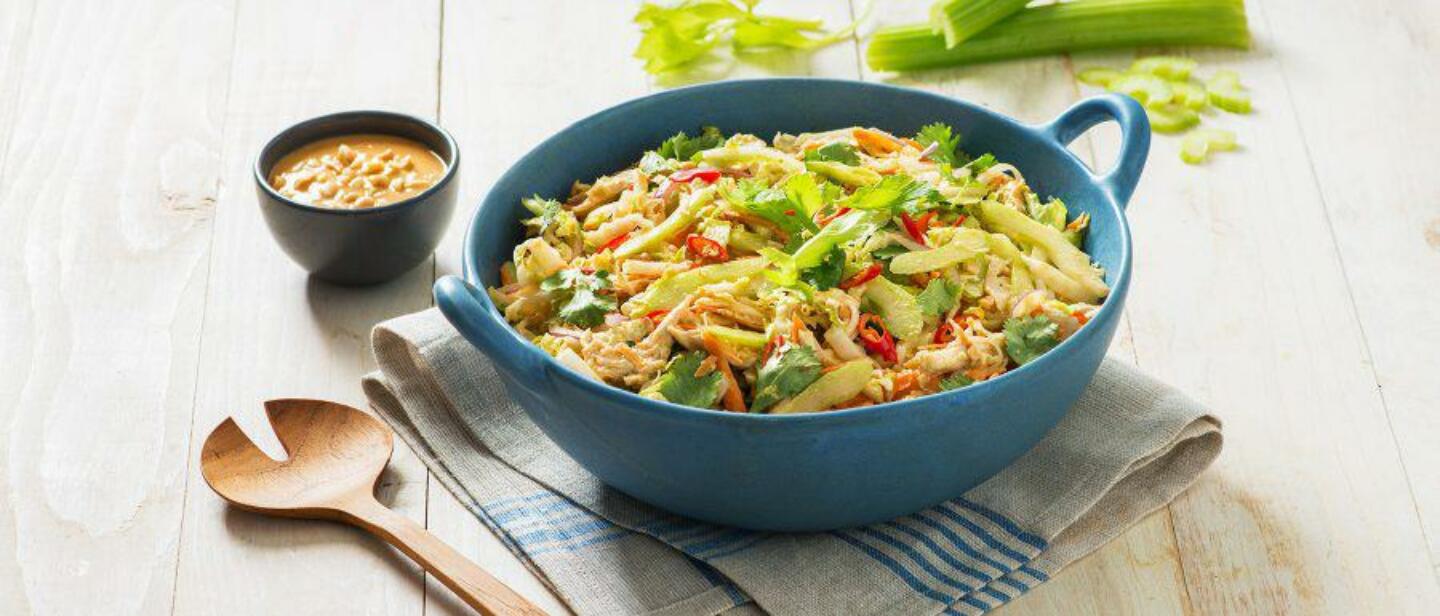 We hope you enjoy this recipe and share your recipes with us using your favorite Foxy Fresh Produce! Make sure to tag @FoxyProduce on Facebook, Instagram and Twitter for a chance to be featured on our page!
For more Foxy recipes, please visit www.foxy.com/recipes.