All Posts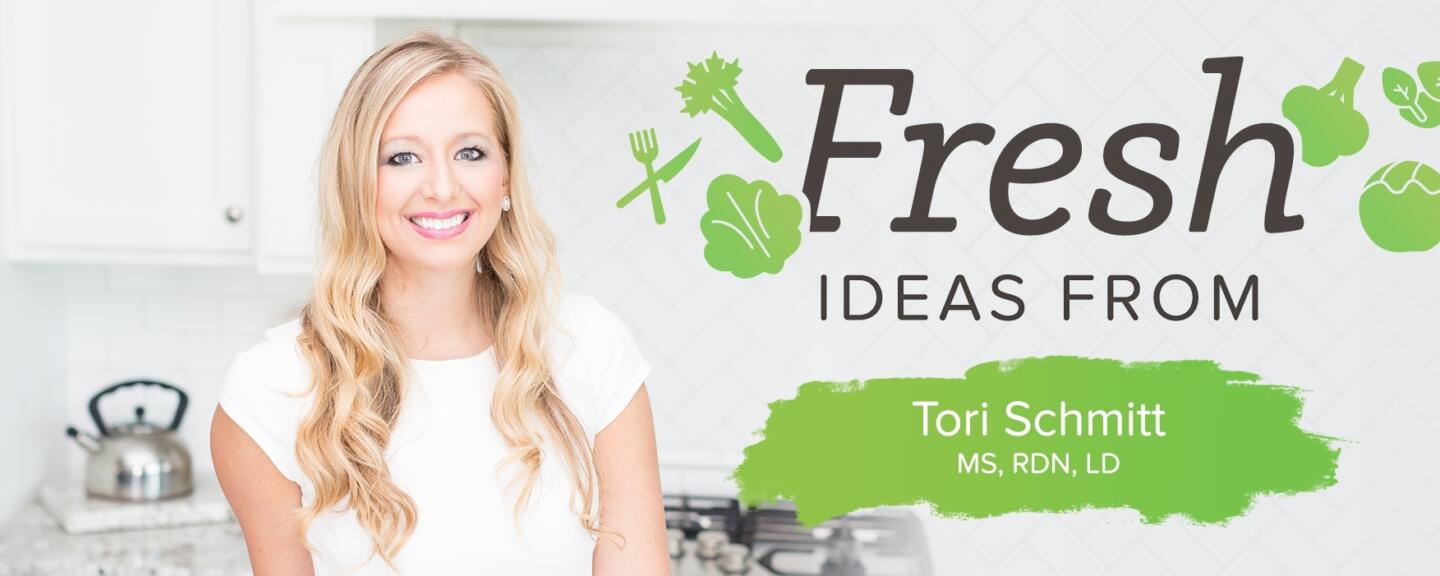 10 Delicious Ways to Enjoy Thanksgiving Leftovers
It is that time of year again – the aroma of turkey, sweet potato, roasted vegetables and other traditional Thanksgiving foods fill the air. And, from your senses to your stomach, the dinner menu certainly satisfies. But what's not satisfying? When that food ends up in the trash!
According to the National Resources Defense Council, in 2016, over 6 million turkeys (a value of roughly $293 million!) ended up in the trash. That figure contributes to the nearly 40% of food goes uneaten each year in the United States.1
That's why this Thanksgiving, not only do we have tips and recipes to help you choose healthfully (like the recipe for this delicious Breadless Cauliflower Stuffing, but also tips that help you have a more resourceful holiday. By choosing to use your Thanksgiving leftovers healthfully, instead of throwing leftovers away, you will be helping reduce the nearly 1.3 billion tons of wasted food per year.2
Here are 10 ideas for healthfully using holiday leftovers to help reduce food waste:

WRAP IT UP: Use leftover turkey in greens wraps! To help you get more greens, wrap your leftover turkey in a whole collard green leaf or BroccoLeaf. For extra flavor, add in pomegranate seeds and ground mustard. Delish!
SUB CHICKEN: From pot pie to stir fry, sub in leftover turkey to your favorite dishes made with chicken. Be sure to add in plenty of vegetables, like broccoli, cauliflower, bok choy, and cabbage. Cruciferous vegetables, like broccoli, contain healthy phytonutrients (called glucosinolates) to help power your body's natural detoxification pathways – and after a holiday that might include a little extra sugar or alcohol, detoxification helpers like cruciferous vegetables are superb choices.
ADD TO SOUP: One of my favorite fall soups is made with sweet potatoes, black beans, and fire-roasted tomatoes. In this recipe, turkey becomes part of that mix! You can shred your leftover turkey and add it to the recipe (instead of ground turkey) for a protein and fiber packed meal.

SWEET POTATO TOAST: Cut any remaining, whole sweet potatoes into ¼ inch thick slices. Pop the slices into the toaster for 2-3 cycles, or until soft and warm. Get creative and add your favorite ingredients to the toast. You can go savory and add avocado, red pepper flakes, and hemp hearts, or go sweet with a spread of almond butter and a sprinkle of cacao nibs overtop.
SWEET POTATO HASH: Cooked sweet potato can be mashed, mixed with spices like cumin and paprika, baked, and served with one fried egg and avocado overtop. Use this recipe for some delicious flavor inspiration.
ROASTED SWEET POTATO: Roast one whole sweet potato and serve it in this Autumn Power Salad. This salad is full of the nutritious fall foods you love – like sweet potato, pecans, and pumpkin seeds.

MIX VEGETABLES INTO YOUR POTATOES: Mix together leftover green beans, broccoli, Brussels sprouts, and cauliflower to leftover mashed potatoes. Adding vegetables to your potatoes means you'll get more fiber, vitamins, and minerals.
ADD VEGETABLES TO YOUR OMELET: Hosting overnight guests? Add leftover turnips, parsnips, carrots, squash, spinach, green beans, or other vegetables into breakfast omelets.
SERVE VEGETABLES AGAIN: Reheat one cup of leftover vegetables, give them a drizzle of olive oil, and sprinkle hemp seeds and pumpkin seeds overtop. Doing this helps reduce wasted vegetables and delivers a meal or snack that's full of fiber, protein, and a tasty crunch, too!

MAKE PUMPKIN PIE WAFFLES: Instead of grabbing a slice of pumpkin pie for breakfast the morning after Thanksgiving dinner, make these Easy Pumpkin Pie Waffles instead! Combine leftover canned pumpkin puree with pumpkin pie spice, almond milk and flour. When cooked, add almond butter overtop instead of syrup for better nutrient balance.
CRANBERRY YOGURT PARFAITS: Add one tablespoon of leftover cranberry sauce overtop plain Greek yogurt or non-dairy yogurt as a delicious breakfast or snack. Sprinkle walnuts or pistachios overtop, creating multiple layers of the three ingredients if desired.
Efforts to reduce food waste are something we can all be thankful for, don't you think? What will you make with your leftovers? Tweet me at @ToriSchmittRDN and tag my pals @FoxyProduce to let us know!
--
Resources:
National Resources Defense Council. New Dinner Party Planning Calculator Can Help Hosts Waste Less Food This Thanksgiving. 2017 November 1. https://www.nrdc.org/media/201...
Furbank, L. 7 Tips to a Food Waste-Free Thanksgiving. Foodtank. 2016 November 21. http://foodtank.com/news/2016/...