All Recipes
Crab and Kale Chowder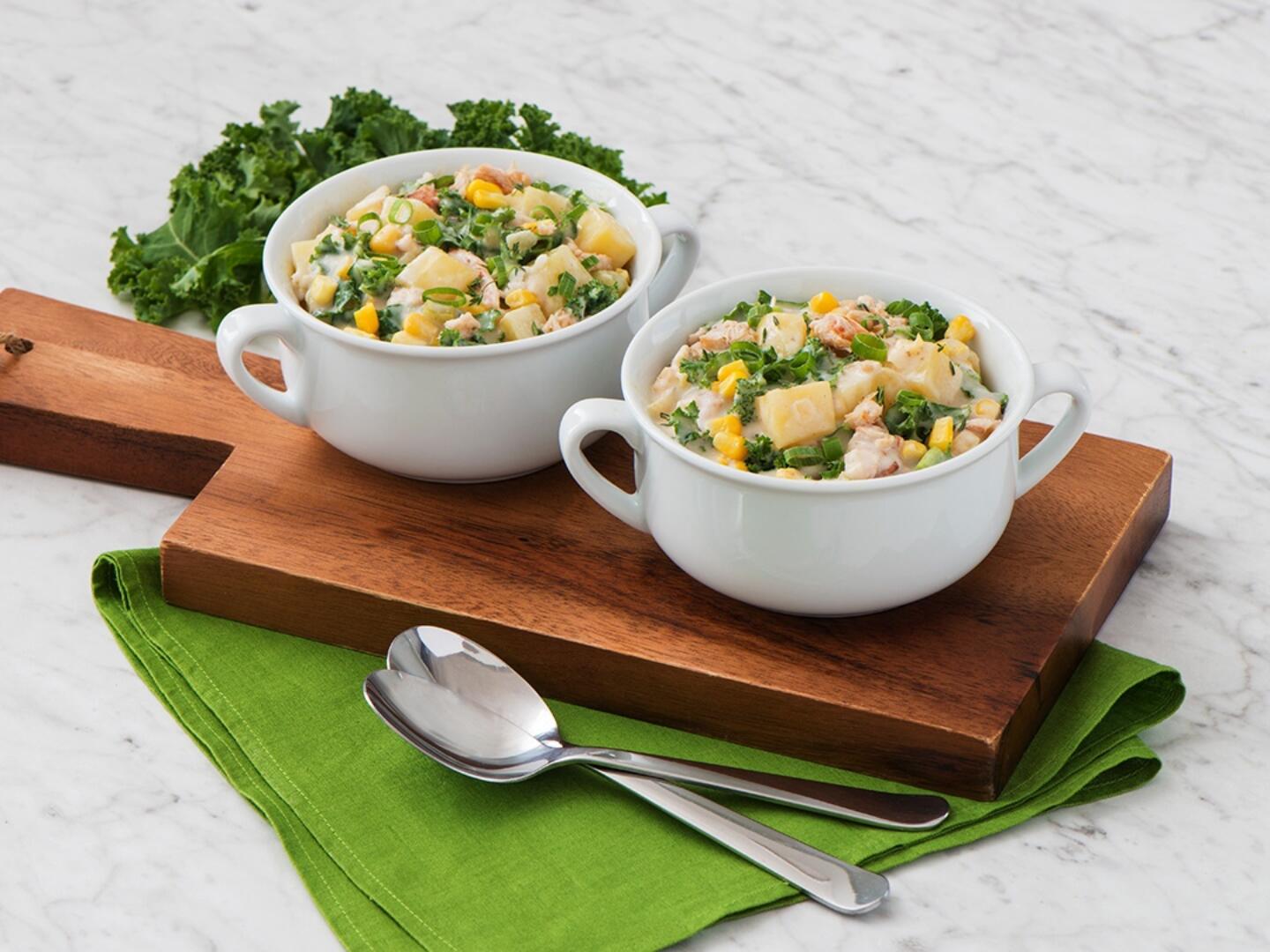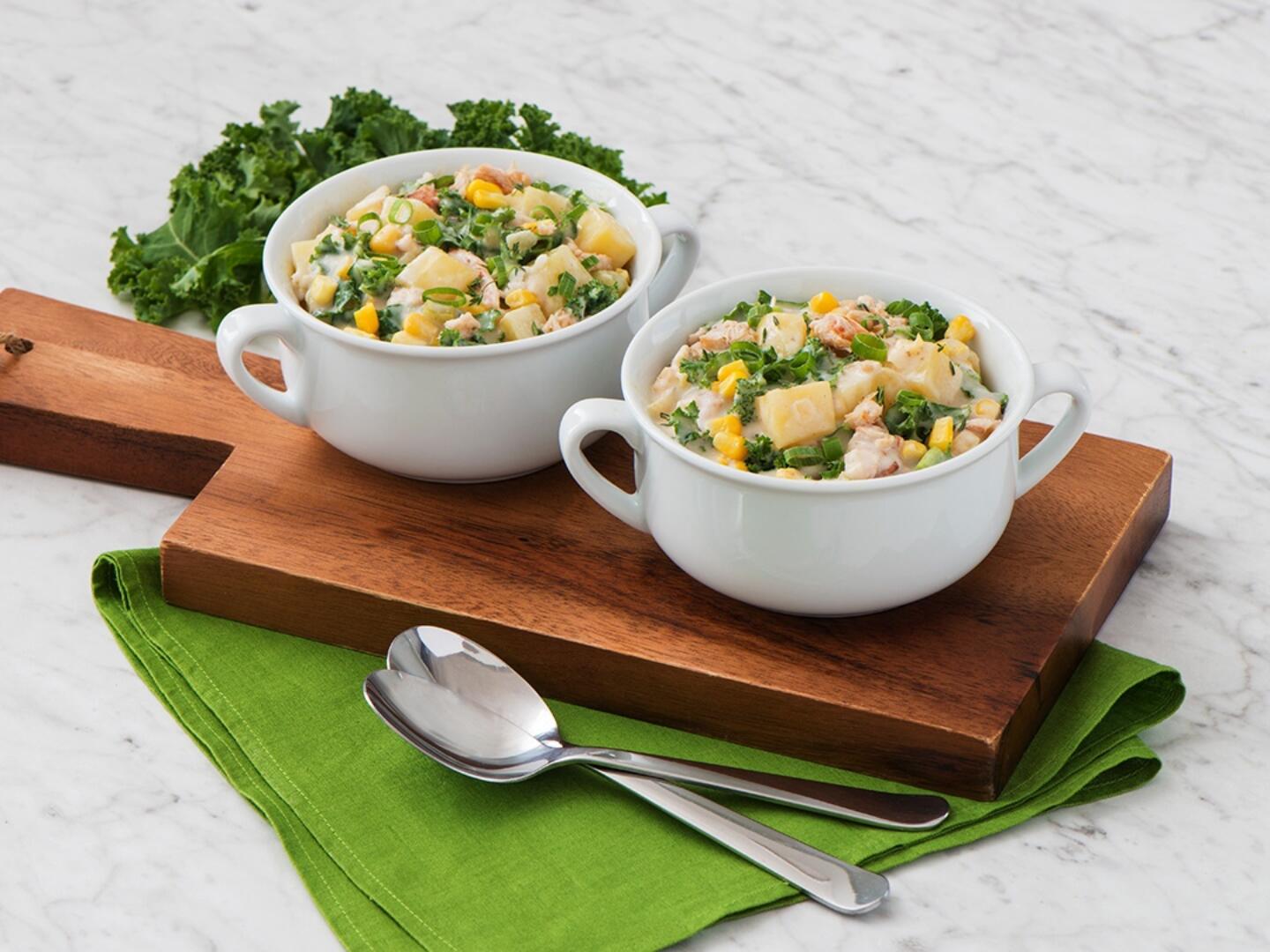 Serves: 6
Time: 45 minutes
Ingredients
4 slices bacon, chopped
1 tbsp butter
1 onion, chopped
1 stalk celery, chopped
2 tsp chopped fresh thyme
1 clove garlic, minced
2 tbsp all-purpose flour
1 cup clam juice
2 cups milk
2 Yukon Gold potatoes, peeled and chopped (about 1 lb)
8 oz crabmeat, fresh or frozen and thawed
1 cup corn kernels
2 bay leaves
3/4 tsp salt
1/2 tsp freshly ground pepper
4 cups chopped Foxy Organic Green Kale
2 green onions, finely chopped
Preparation
In saucepan set over medium heat, cook bacon for about 5 minutes or until lightly golden. Add butter, onion, celery, thyme and garlic; cook, stirring, for about 5 minutes or until onion is tender.
Sprinkle flour over top. Cook, stirring constantly, for about 2 minutes or until starting to foam. Slowly add in 1 cup water, clam juice and milk; bring to simmer. Add potatoes, crabmeat, corn, bay leaves, salt and pepper; return to simmer. Simmer for 15 to 20 minutes or until potatoes are tender.
Stir in kale; cook for 3 to 5 minutes or until kale is tender. Remove and discard bay leaves. Sprinkle with green onions before serving.
Tip: Serve with hot sauce and oyster crackers.