All Recipes
Ponzu Glazed Baby Bok Choy
with Lemon Cilantro Vinaigrette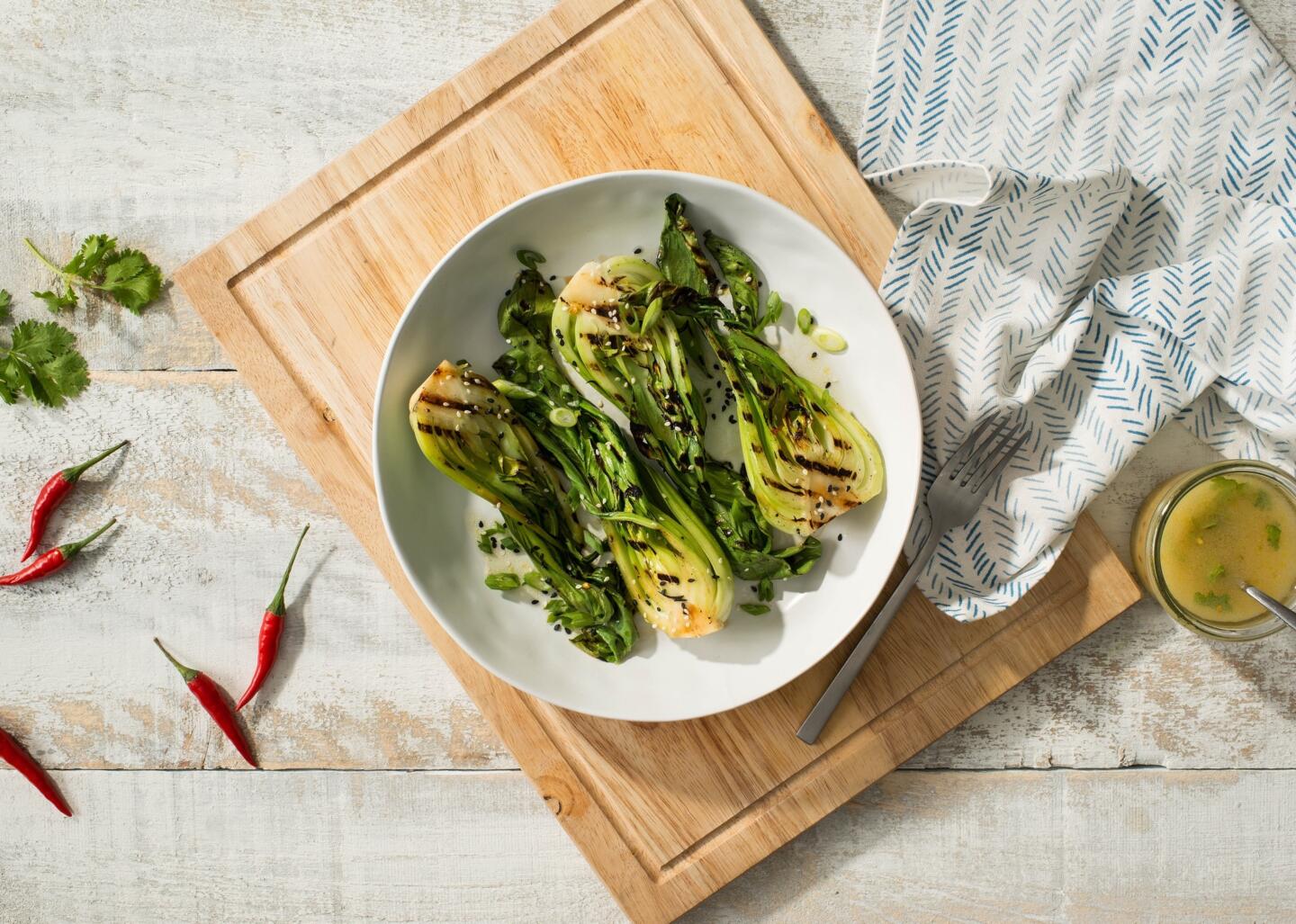 Ingredients
Lemon Cilantro Vinaigrette:
1/2 cup finely chopped Foxy Organic Cilantro
2 tbsp lemon juice
2 tbsp rice vinegar
2 tsp honey
1 tsp finely grated lemon zest
1 tsp Dijon mustard
1 tsp minced fresh ginger
1 clove garlic, minced
1/2 tsp salt
1/4 tsp red pepper flakes
1/2 cup vegetable oil
Bok Choy:
1 lb Foxy Organic Baby Bok Choy, halved lengthwise
2 tbsp vegetable oil
1/4 cup ponzu sauce
1/4 cup thinly sliced green onions
2 tsp black and white sesame seeds
Preparation
Lemon Cilantro Vinaigrette: Whisk together lemon juice, rice vinegar, honey, lemon zest, mustard, ginger, garlic, salt and red pepper flakes; stir in cilantro. Slowly pour in oil, whisking vigorously, until well combined. Set aside.
Bok Choy: Preheat grill to medium heat. Toss bok choy with oil until well coated. Place on grill, cut side down. Grill, basting with ponzu sauce and turning as needed, for 5 to 7 minutes or until tender-crisp and well marked.
Arrange bok choy on serving platter. Drizzle some of the vinaigrette over top. Sprinkle with green onions and sesame seeds. Serve immediately.
Tip: Vinaigrette can be covered tightly and refrigerated for up to 3 days. It's also delicious on steamed broccoli, green beans and asparagus – or tossed with a fresh green salad.