All Recipes
Green Kale Salad
with Candied Cashews and Sesame-Ginger Dressing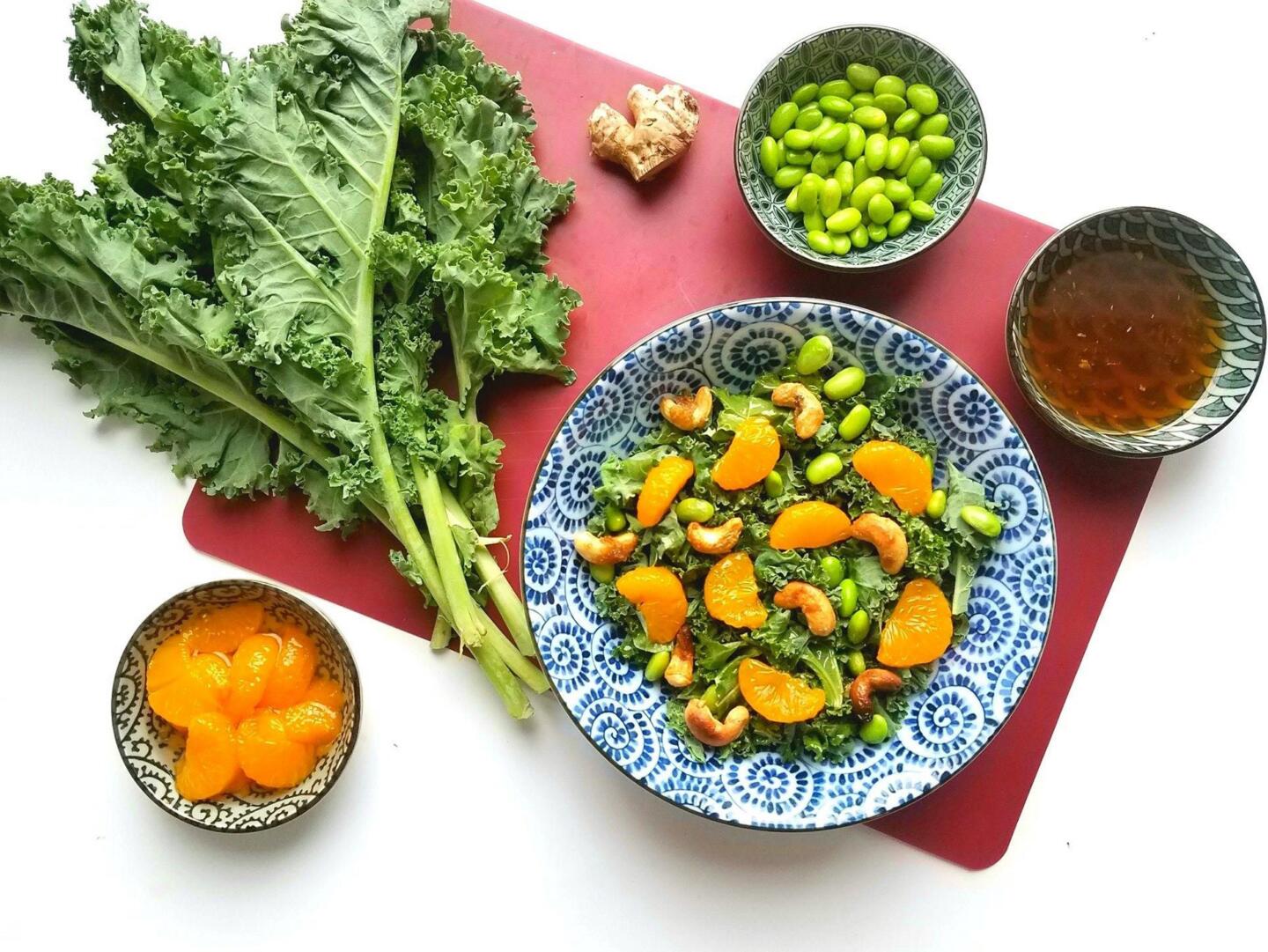 Ingredients
4 cups Foxy green kale, washed, dried, stemmed and chopped
¼ cup fresh edamame, shelled
¼ cup canned mandarin oranges, canned in 100% fruit juice and drained
Candied Cashews
1 teaspoon ginger, peeled and grated
Sesame-Ginger Dressing
1 teaspoon white wine vinegar
2 tablespoons of juice from mandarin can
1 teaspoon ginger, peeled and grated
Preparation
In a small bowl, whisk together sesame oil, olive oil, vinegar, juice from mandarin orange can, brown sugar and ginger. Set aside.
Directions for candied cashews:
Preheat the oven or toaster oven to 350 degrees F and line a baking sheet with parchment paper. In a small bowl add brown sugar, olive oil, ginger and salt, whisk until combined. Toss in cashews and stir until evenly coated. Pour mixture on baking sheet and bake for 10-12 minutes or until golden brown.
Directions for the salad:
While cashews are baking, place kale into a large salad bowl. Add ¼ cup of dressing to the kale and using your hands, gently massage kale until evenly coated with dressing. Let sit for 5 minutes. Once cashews are done, cool for 5 minutes. Sprinkle edamame, mandarin oranges and candied cashews on the salad.