All Recipes
Golden Cauliflower Hummus
with Turmeric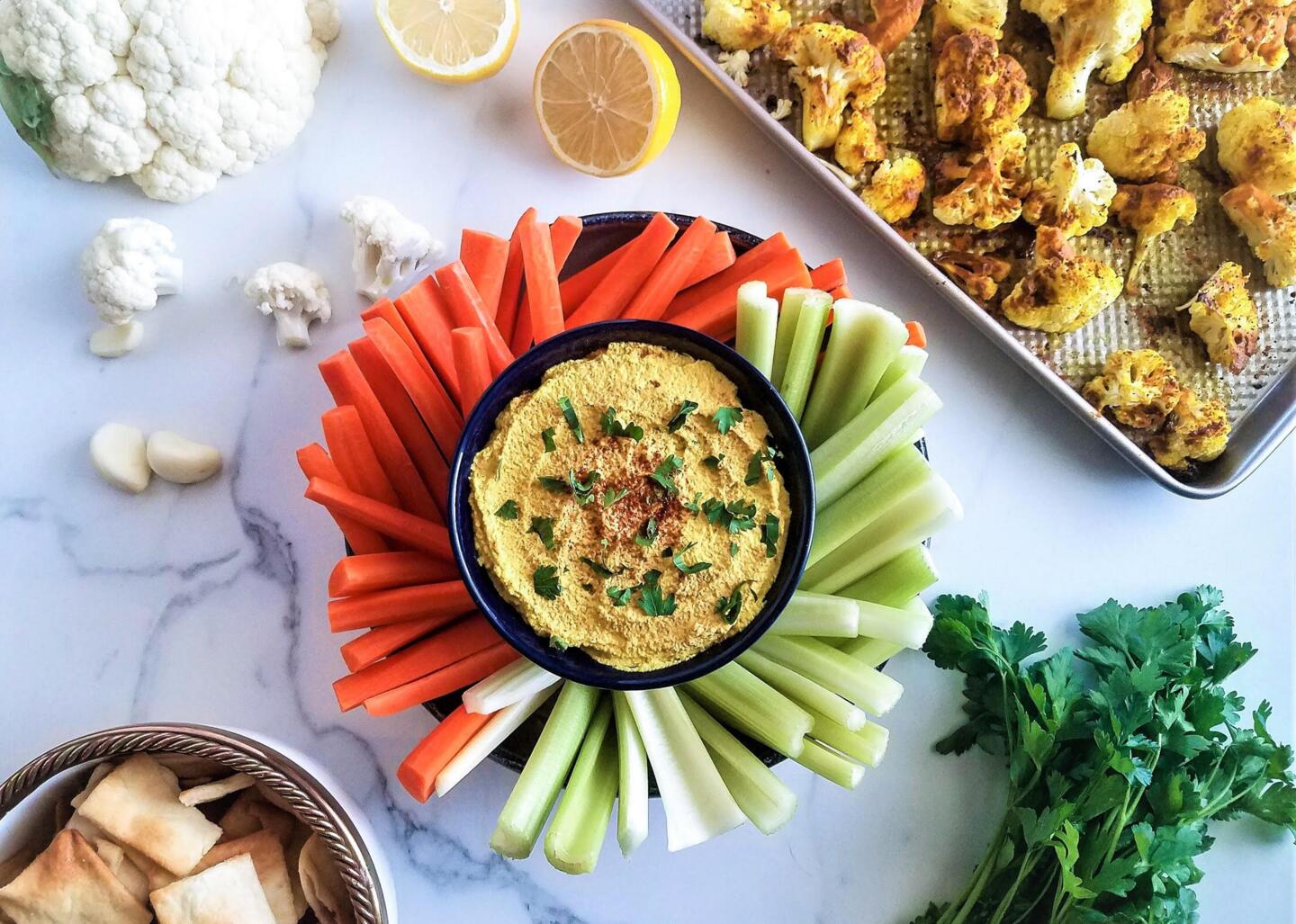 Ingredients
1 head of Foxy Organic or Foxy conventional cauliflower, cut into florets
1 tablespoon ground turmeric
Fresh chopped parsley for garnish
Preparation
Preheat the oven to 375 degrees Fahrenheit.
Place cauliflower florets and garlic cloves on a lined or non-stick baking sheet.
Drizzle with olive oil. Evenly shake on turmeric, salt and pepper. Toss until all the florets are evenly coated with oil and spices.
Place baking sheet in oven for approximately 25 minutes or until cauliflower is golden brown and crispy.
Once done in the oven, carefully transfer cauliflower and garlic into a blender or food processor. Add tahini, lemon juice and ¼ cup of water and blend on high.
Continue adding a few tablespoons of water, as needed, until mixture is smooth and creamy.
Taste and adjust salt and pepper, adding a dash more if needed.
Transfer to a serving bowl and garnish with fresh parsley.
Enjoy with multigrain pita chips and your favorite Foxy vegetables.