All Recipes
Strawberry Chia Pudding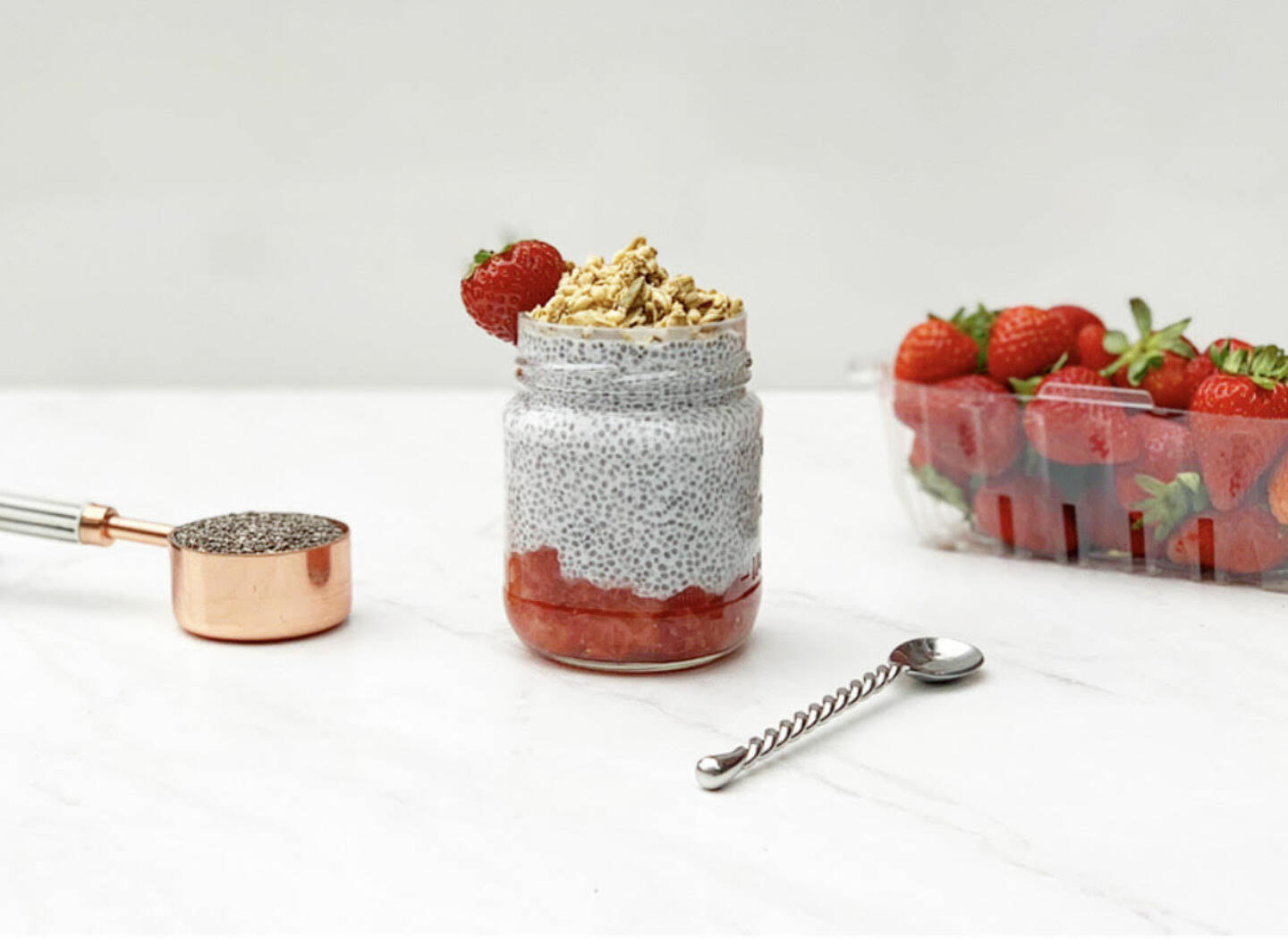 Ingredients
2 tablespoons chia seeds
¾ cup coconut or almond milk
½ teaspoons vanilla extract
1 teaspoon honey
8 Foxy strawberries, de-stemmed and halved
¼ cup of your favorite granola* optional
Preparation
In a medium bowl, mix together chia seeds, coconut milk, vanilla extract and honey. Stir very well, until evenly combined and place in the fridge for 30 minutes.
In a separate bowl, mash Foxy strawberries. Drain excess liquid. Transfer to an 8- or 12-ounce ounce mason jar.
After thirty minutes, stir the chia seed mixture again and transfer to the mason jar with the strawberries. Set in the fridge for another 60 minutes or overnight.
Once the chia pudding is finished setting in the fridge (when the liquid is fully absorbed), add your favorite granola and enjoy.