All Recipes
Strawberry Cake Pops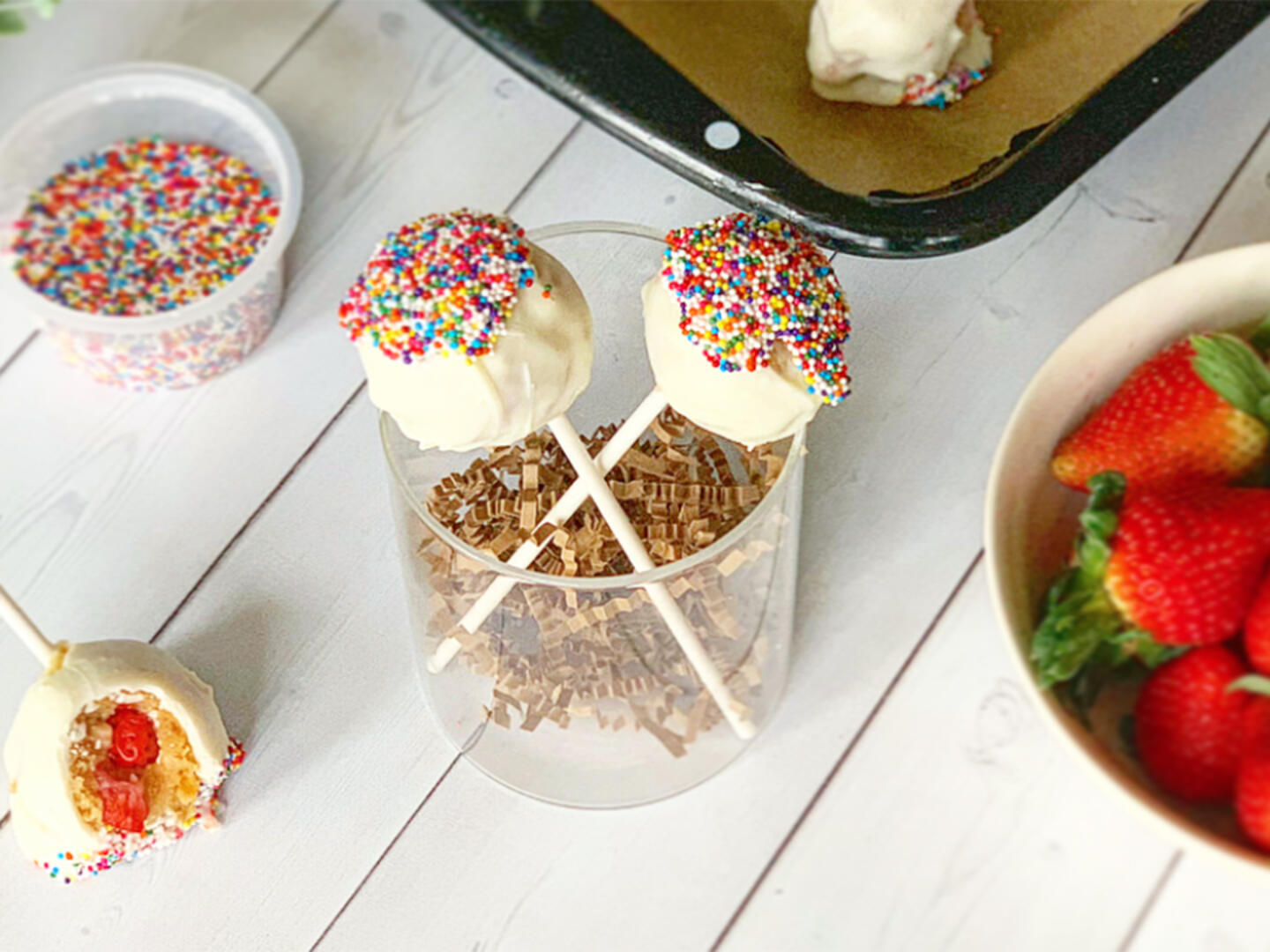 Ingredients
1-pound Foxy Organic Strawberries, washed and stemmed
½ teaspoon vanilla
½ cup whipped cream cheese
1 cup confectioners' sugar
2 tablespoons milk
1 package of your favorite vanilla cake mix, prepared according to package and cooled
1 cup white chocolate
1 tablespoon coconut oil
1/3 cup of colorful sprinkles
sticks for cake pops
Preparation
Dice the Foxy strawberries, set aside.
To make frosting, add vanilla, cream cheese, sugar and milk to large mixing bowl. Using a hand mixer (or you can do this manually), mix everything together.
Crumble the prepared cake to the frosting. Add the strawberries. Using your hands or the mixer, mash everything together until evenly combine.
Using your hands, form the mixture into tablespoon-sized balls (about the size of a ping pong ball). Place in a large container or on a parchment paper lined baking sheet. Refrigerate for 45-60 minutes.
Once the cake balls are chilled, add the white chocolate and coconut oil to a microwave safe bowl. In 30 second increments, melt the white chocolate in the microwave until it is fully melted and smooth.
Dip the top edge of the lollipop stick in chocolate (about ¼ of the top) and pierce a cake pop. Carefully dip each cake pop in the melted chocolate, using a spoon to ensure the cake pop gets evenly coated. Dip the top of each cake pop in sprinkles. Repeat until the cake batter is gone. Refrigerate for 30 minutes before serving.
Yields: 30-40 cake pops