All Recipes
Strawberry Almond Oat Bars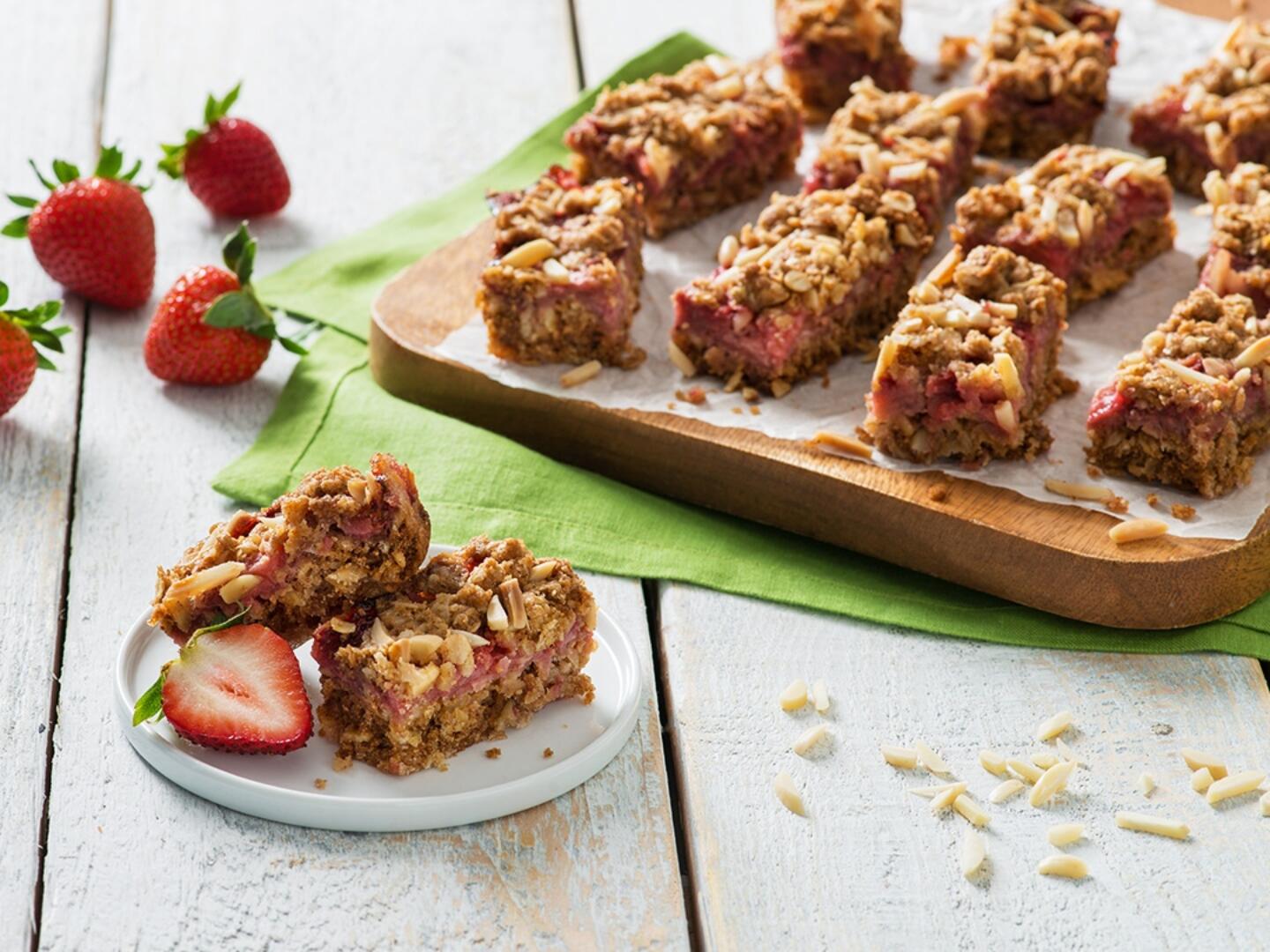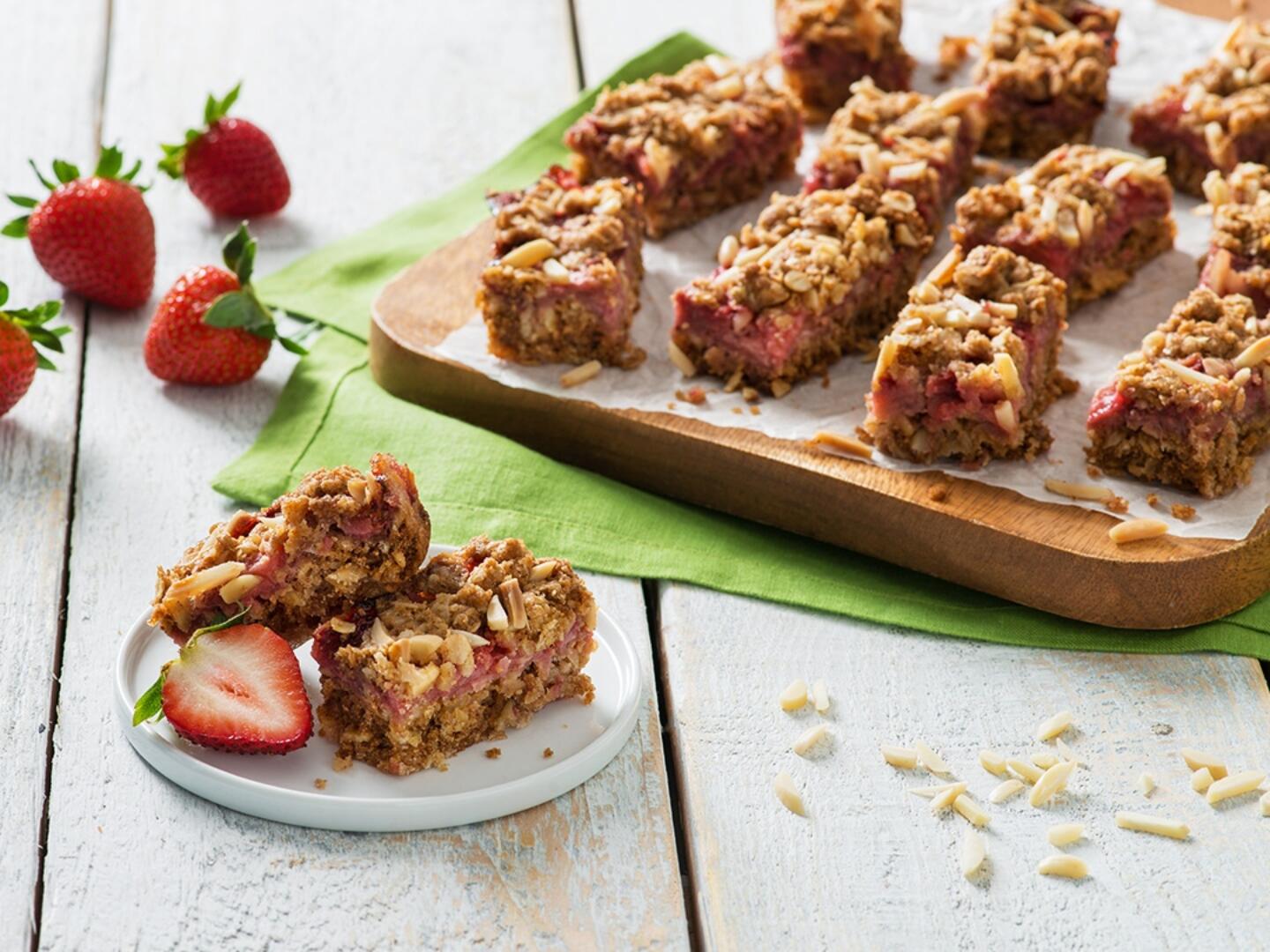 Serves: 24
Time: 75 minutes
Ingredients
1 cup rolled oats
3/4 cup all-purpose flour
1/2 cup packed brown sugar
1/2 tsp baking soda
1/2 tsp cinnamon
1/4 tsp salt
1/2 cup unsalted cold butter, cubed
2 tbsp milk
1/4 cup slivered almonds
Strawberry Filling:
1 clamshell (16 oz) Foxy Strawberries, hulled and quartered
1/2 cup granulated sugar
2 tbsp cornstarch
1 tbsp lemon juice
1 tsp vanilla
1/2 tsp finely grated lemon zest
Preparation
Strawberry Filling: Toss together strawberries, sugar, cornstarch, lemon juice, vanilla and lemon zest. Let stand for 30 minutes.
Line 9-inch square baking pan with enough parchment paper to overhang sides; set aside. Stir together oats, flour, brown sugar, baking soda, cinnamon and salt. Using pastry blender or fingertips, cut in butter until mixture resembles coarse crumbs. Stir in milk. Set aside 1/2 cup of oatmeal mixture.
Press remaining oatmeal mixture evenly into prepared pan. Top with strawberry filling. Toss reserved oatmeal mixture with almonds; sprinkle over strawberries.
Bake in preheated 350°F oven for about 55 minutes or until topping is golden and filling is bubbling. Let cool completely. Cut into bars.