All Recipes
Red Chard and Watermelon Salad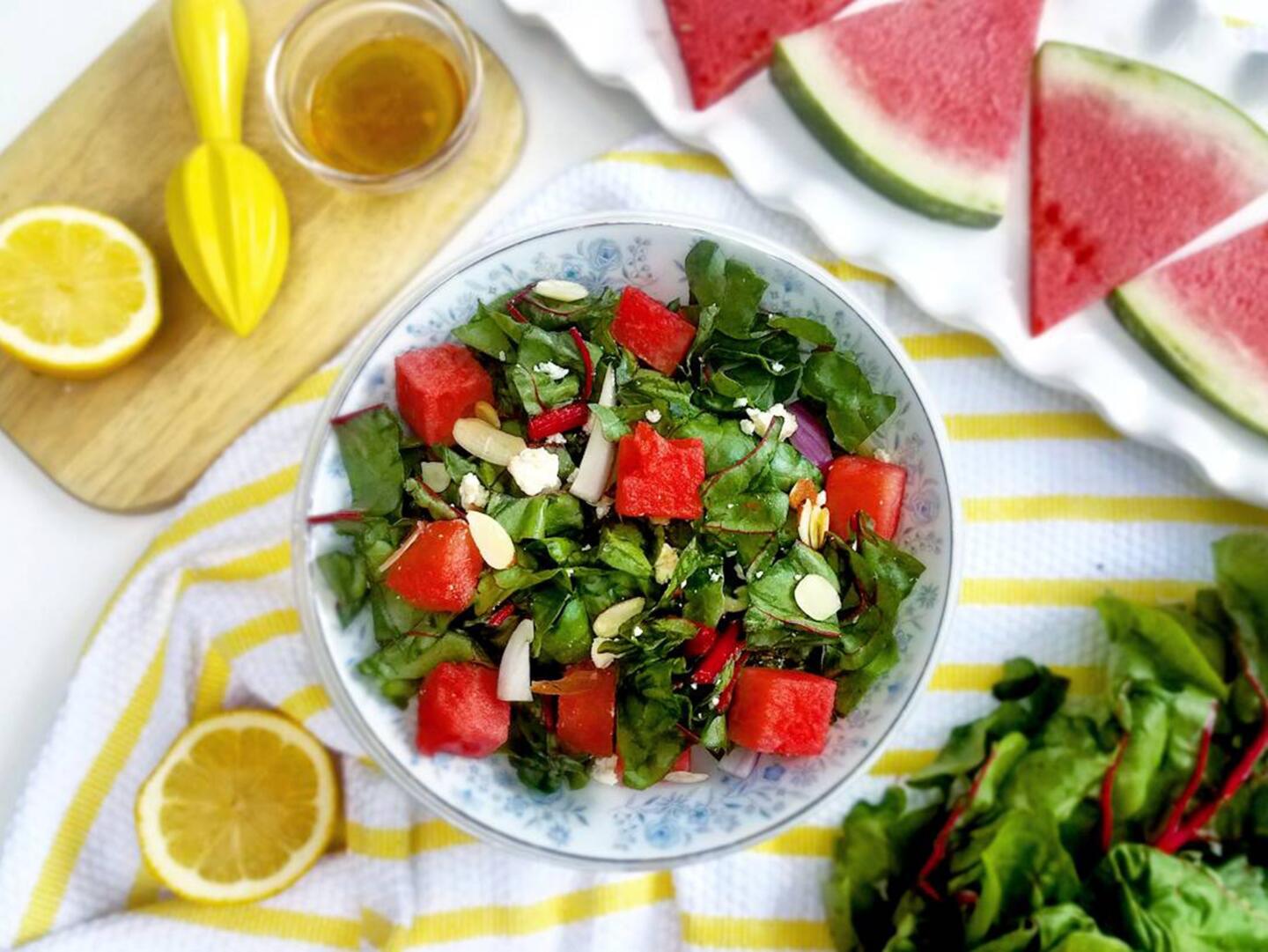 Ingredients
1 large bunch Foxy Red Chard, washed, stemmed and chopped
2 ½ cups watermelon, cut into bite size cubes
¼ cup red onion, sliced in half moons
1/3 cup feta cheese, crumbled
Dressing:
1 tablespoons apple cider vinegar
1 tablespoon balsamic vinegar
2 tablespoons lemon juice
Preparation
In a large serving bowl, add Foxy Red Chard, watermelon, onion, feta cheese and almonds.
To make the dressing: Whisk together vinegars, lemon juice, honey, salt and pepper. Gradually whisk in olive oil. Combine and drizzle over salad.
Toss until salad is coated evenly with dressing.