All Recipes
Southwestern Lacinato Kale Salad
with Cilantro-Avocado Dressing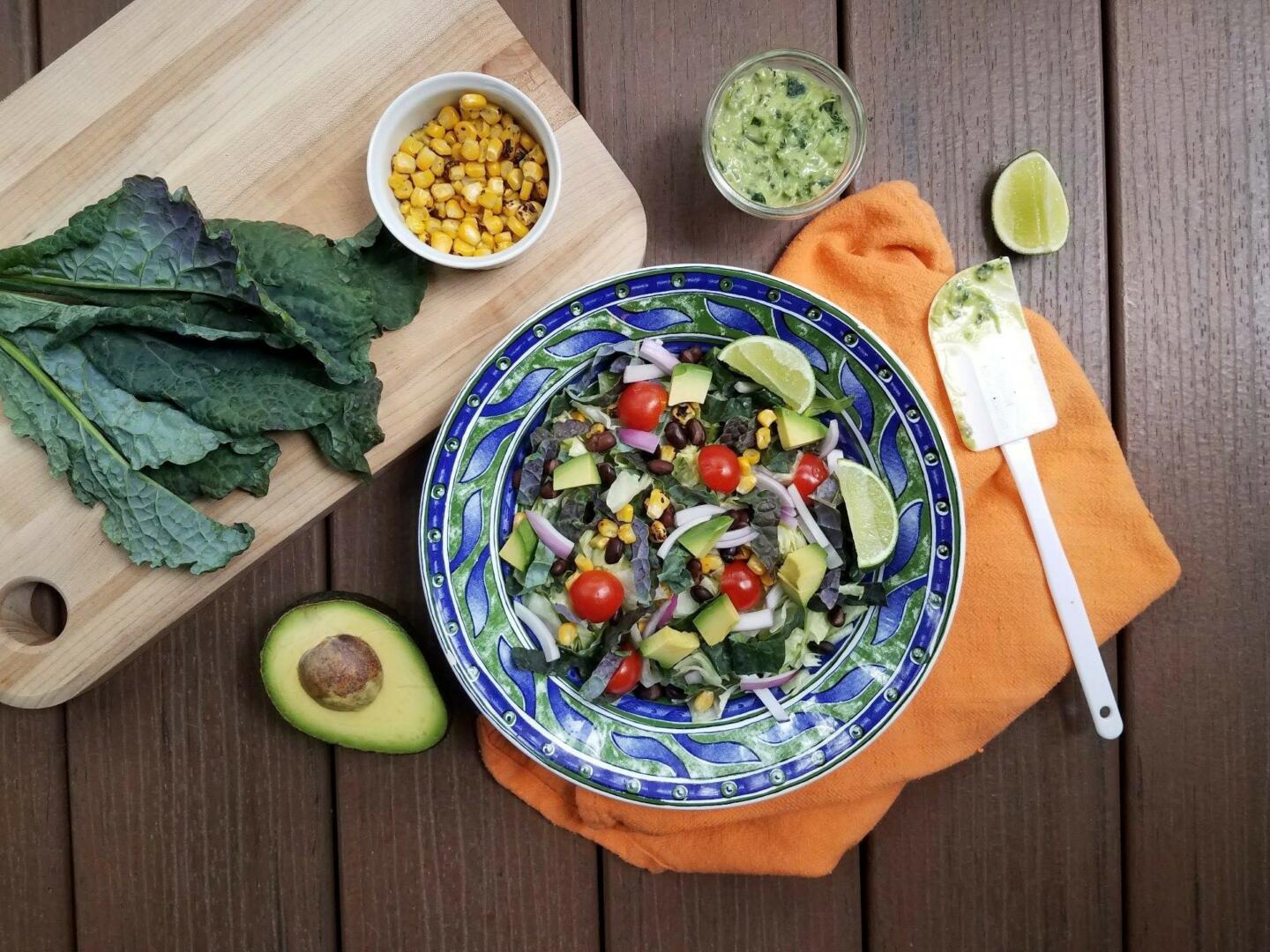 Ingredients
1 bunch Foxy Lacinato kale, washed, dried, stemmed and finely chopped
½ cup frozen roasted corn, thawed
½ red onion, sliced into half moons
½ cup cherry tomatoes, halved
½ cup black beans, rinsed and drained
½ avocado, peeled and diced
Cilantro-Avocado dressing
1 cup cilantro, washed and dried
2 tablespoons white wine or apple cider vinegar
2 small limes juiced (or about 4 tablespoons of lime juice)
Preparation
Directions for dressing:
Combine all ingredients in a food processor and pulse until smooth. Add another tablespoon of olive oil if needed.
Directions for salad:
In a large salad bowl, combine kale and 1/4 cup salad dressing. Using tongs or your hands, massage the dressing into the kale. Once the kale is coated add corn, red onion, tomatoes, black beans and avocado.