All Recipes
Soba Noodle Bowl
with Baby Bok Choy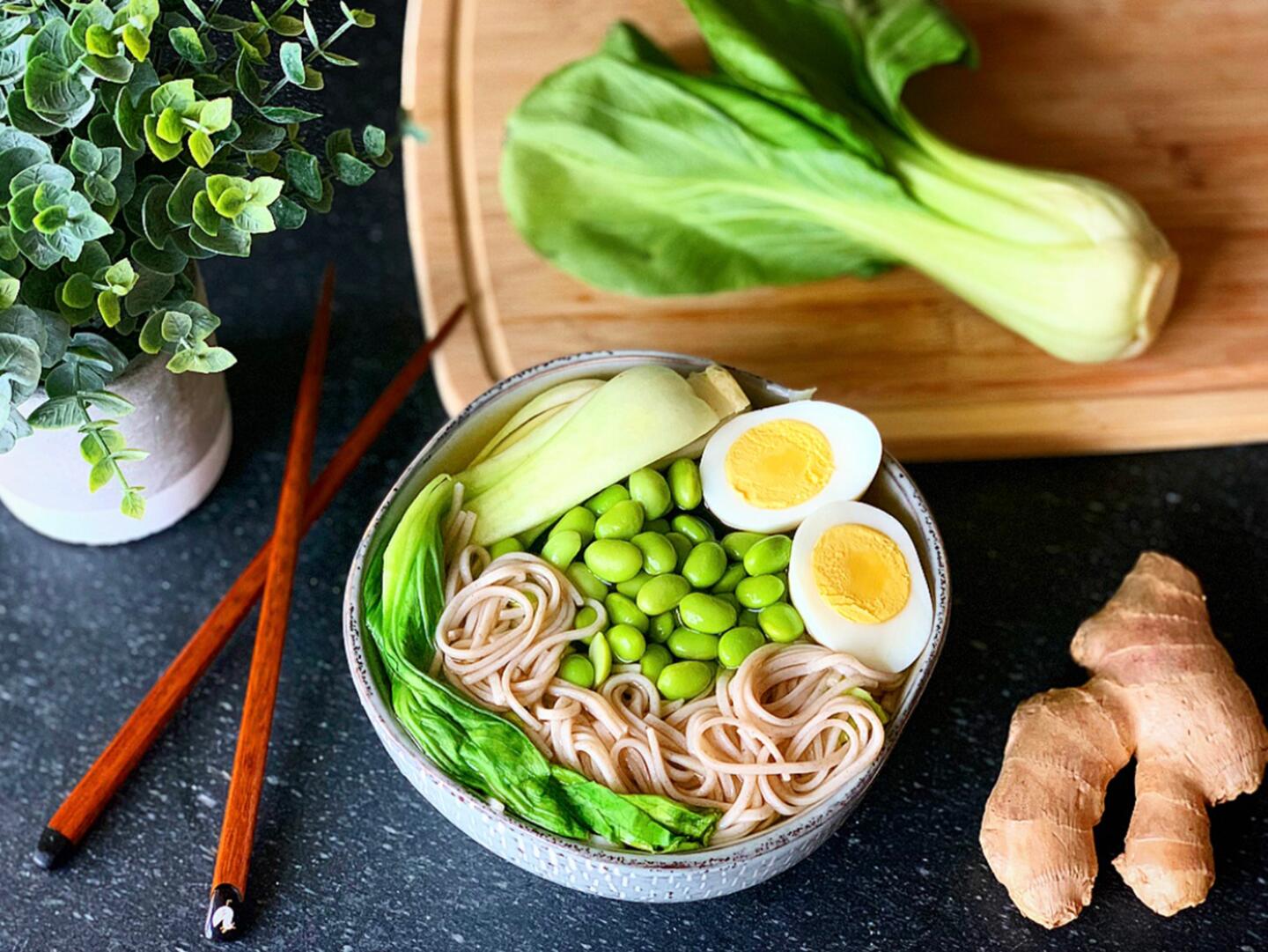 Ingredients
4 Foxy Organic baby bok choy, quartered
4 eggs
½ tablespoon olive oil
2 garlic gloves, minced
1 shallot, diced
1 tablespoon ginger, minced
1 tablespoon sesame oil
6 quarts low sodium chicken or vegetable stock
1 cup edamame, out of the shell and thawed
6 ounces of Japanese Soba Noodles, cooked according to package

For garnish:
Toasted sesame seeds
¼ cup scallions, thinly sliced
Preparation
Fill a medium pot halfway with water. Bring to a boil over high heat. Once boiling, gently place the eggs into the pot. Boil for seven minutes. Turn off heat, carefully drain using a colander, and run cold water over eggs for 30 seconds. Peel eggs, cut each egg in half and set aside.
In a large soup pot, heat oil over medium heat. Add garlic and ginger and cook for 1 to 2 minutes until fragrant.
Add sesame oil and stock and bring to a boil. Turn off heat and add Foxy Organic Baby Bok Choy.
Portion the soda noodles evenly among 4 bowls, followed by the broth mixture. Place an egg, and a sprinkle of scallions in each bowl. Garnish with sesame seeds. Enjoy!