All Recipes
Breadless Cauliflower Stuffing
with Dried Cherries and Walnuts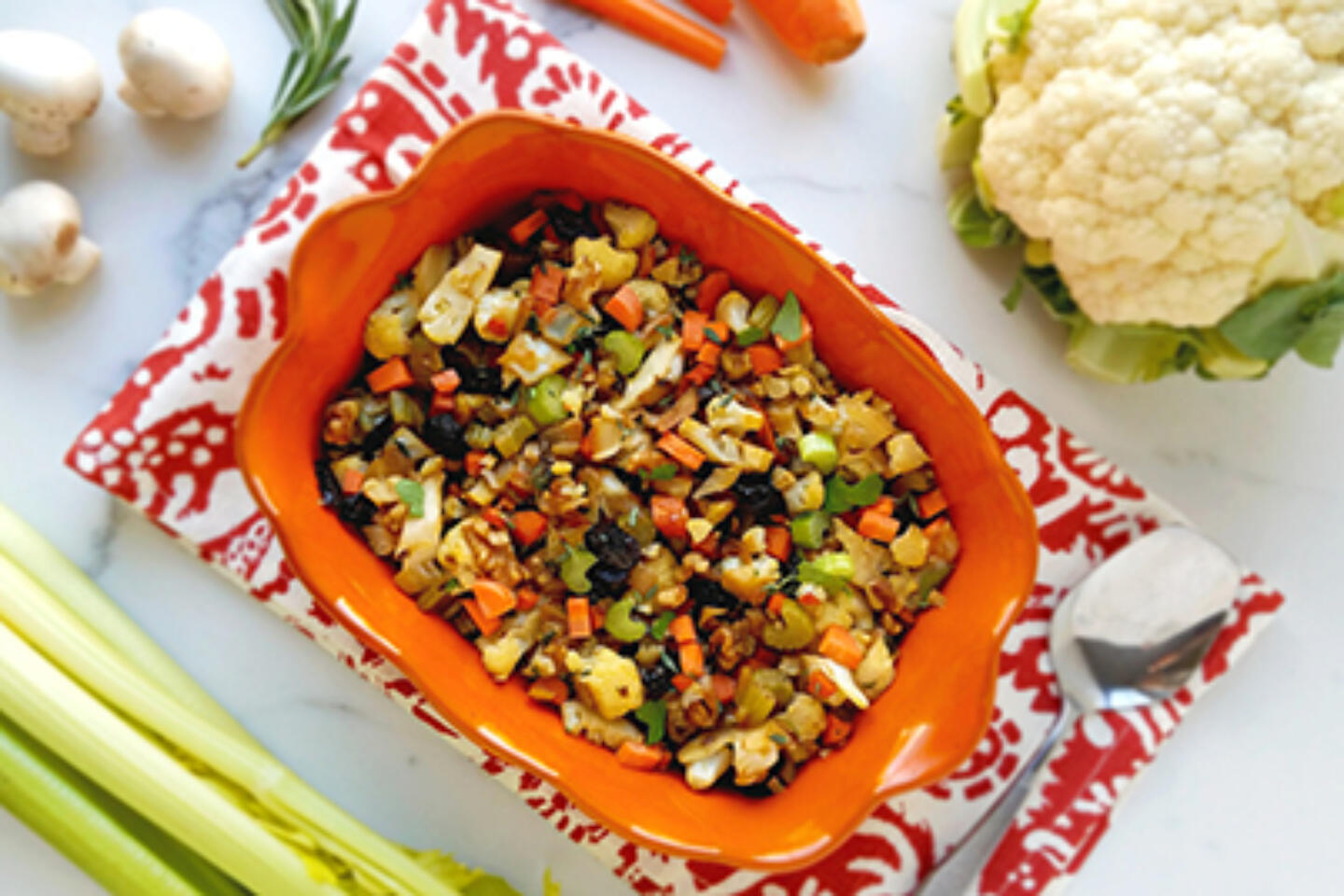 Ingredients
3 tablespoons olive oil, divided
2 Foxy celery stalks, thinly sliced
1 onion, chopped
2 large carrots, peeled and chopped
1 Foxy head of cauliflower, roughly chopped
1 cup mushrooms, chopped
Dash of salt
Freshly ground black pepper
¼ cup chopped fresh parsley
1 tablespoon fresh thyme, chopped
½ tablespoon fresh rosemary, chopped
½ cup vegetable broth
½ cup dried cherries, lightly chopped
½ cup walnuts, crushed
Preparation
Heat 2 tablespoons of olive oil in a large skillet over medium heat. Add celery, onion, carrot and sauté until onions are translucent, about 7-9 minutes.
Add cauliflower and mushrooms and add a pinch of salt and fresh pepper. Add an additional tablespoon of olive oil if needed. Cook until vegetables are tender, about 8-10 minute.
Add parsley, thyme and rosemary and stir until combined.
Pour in vegetable broth and cover until vegetable are cooked, about 10 minutes.
Turn off the heat and add dried cherries and walnuts. Stir to combine.
Enjoy!