All Recipes
Crustless Broccoli Quiche
with Spinach and Feta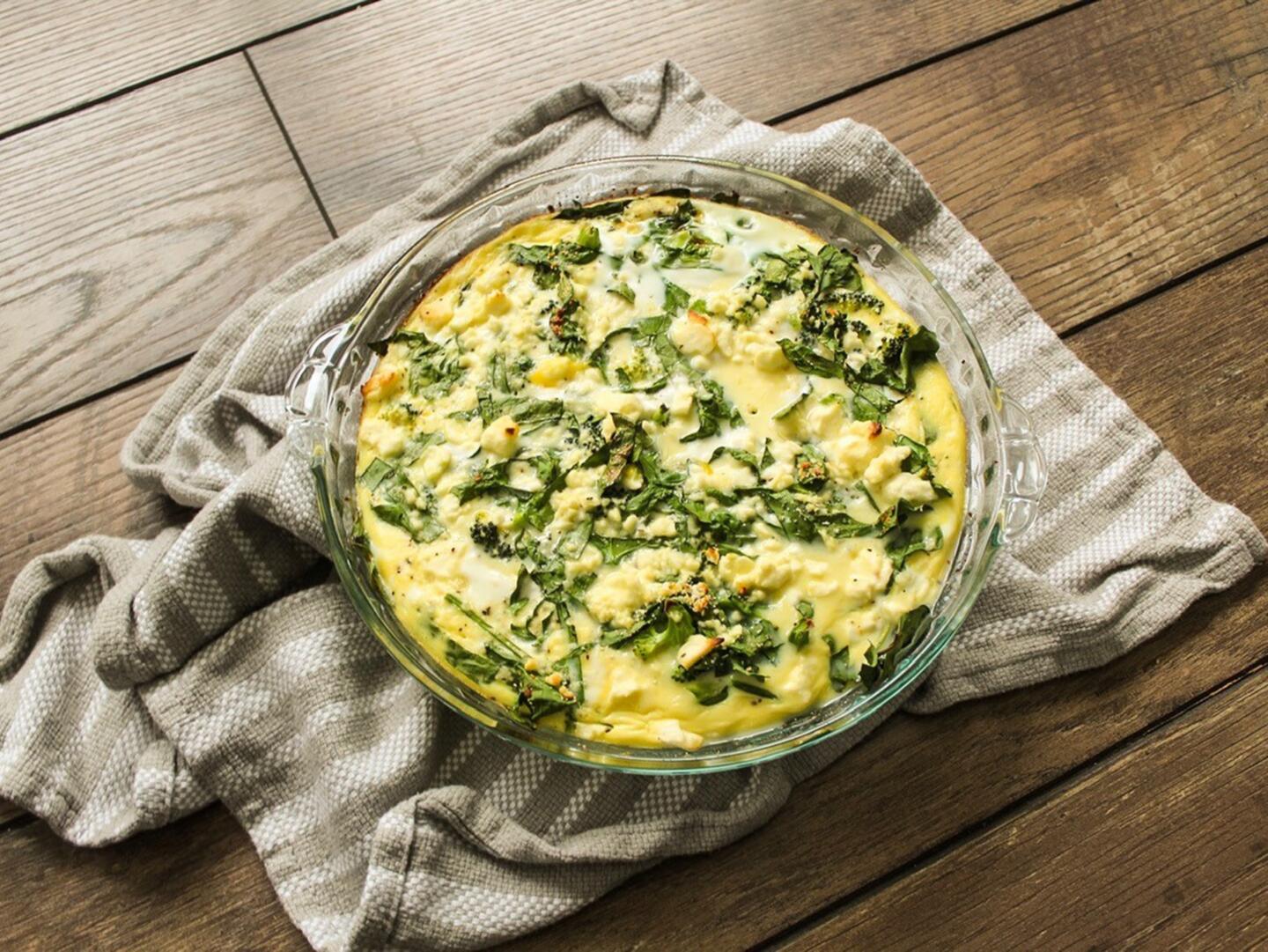 Ingredients
3 cups Foxy broccoli florets, chopped
½ cup water
1 cup fresh Foxy spinach, chopped and loosely packed
½ cup crumbled feta cheese
6 eggs
½ cup plain Greek yogurt
½ cup 2% milk
¼ teaspoon salt
¼ teaspoon pepper
Preparation
Preheat the oven to 350ºF. Lightly spritz the bottom of a 9.5" pie dish with non-stick cooking spray.
Cut the broccoli into bite-size pieces. Steam the broccoli by adding chopped broccoli into a microwavable-safe glass bowl with ½ cup water. Cover the bowl with a microwavable plate or lid and microwave on high for 2½ minutes. Carefully, remove bowl from the microwave, remove the plate/lid and drain any excess water.
Add steamed broccoli to the bottom of the pie dish and layer the chopped spinach on top. Over the spinach, sprinkle on the feta cheese. Set aside.
In a medium bowl, whisk together eggs, plain Greek yogurt, milk, salt and pepper. Pour the egg mixture over the broccoli, spinach and feta.
Bake for 45 minutes, or until the sides are golden brown. The middle may be slightly loose, but will continue to firm up and cook after removing from the oven. Let cool for 10 minutes.
Serve the quiche warm.