All Recipes
Napa Cabbage Rolls
with Brown Rice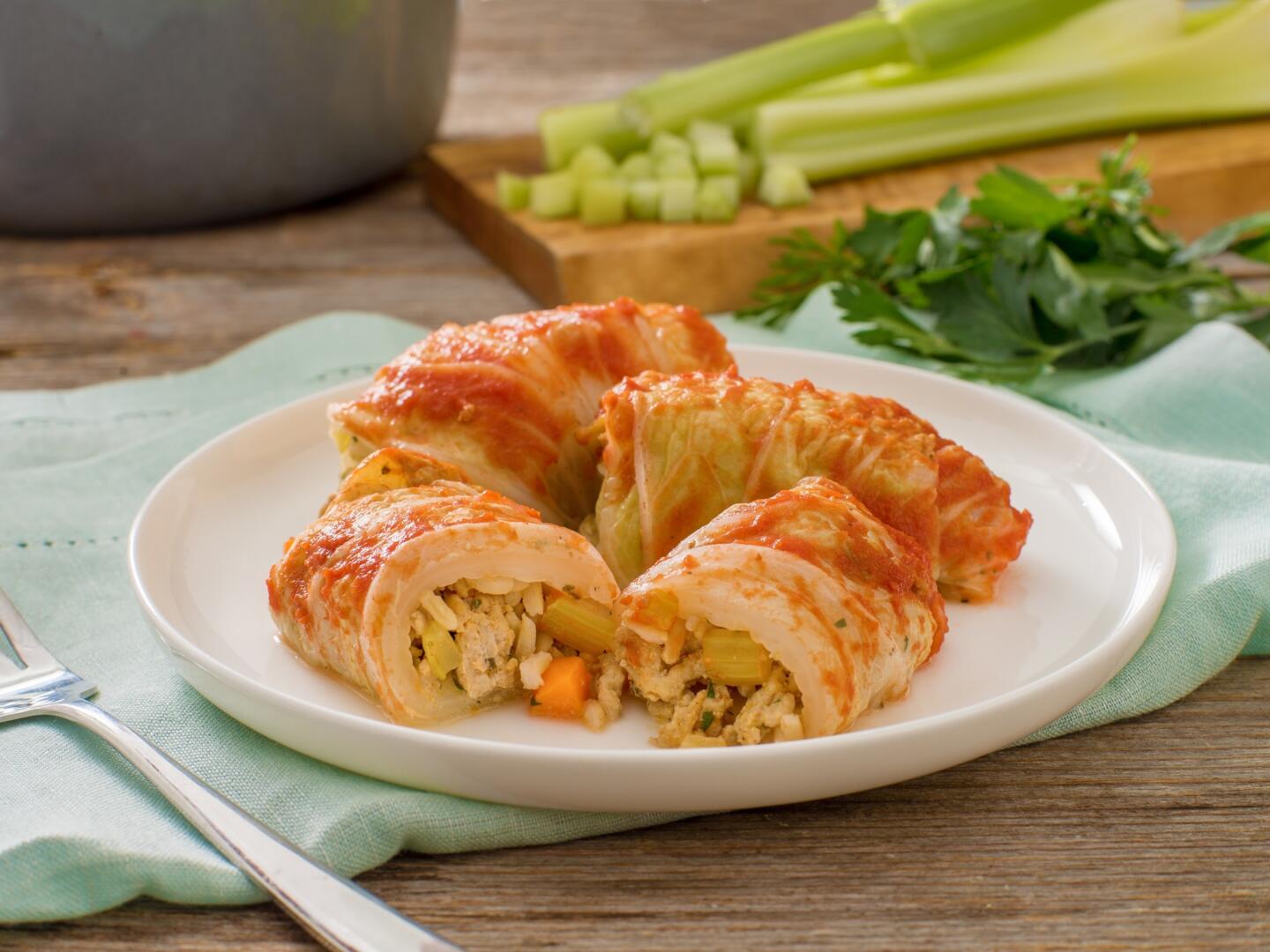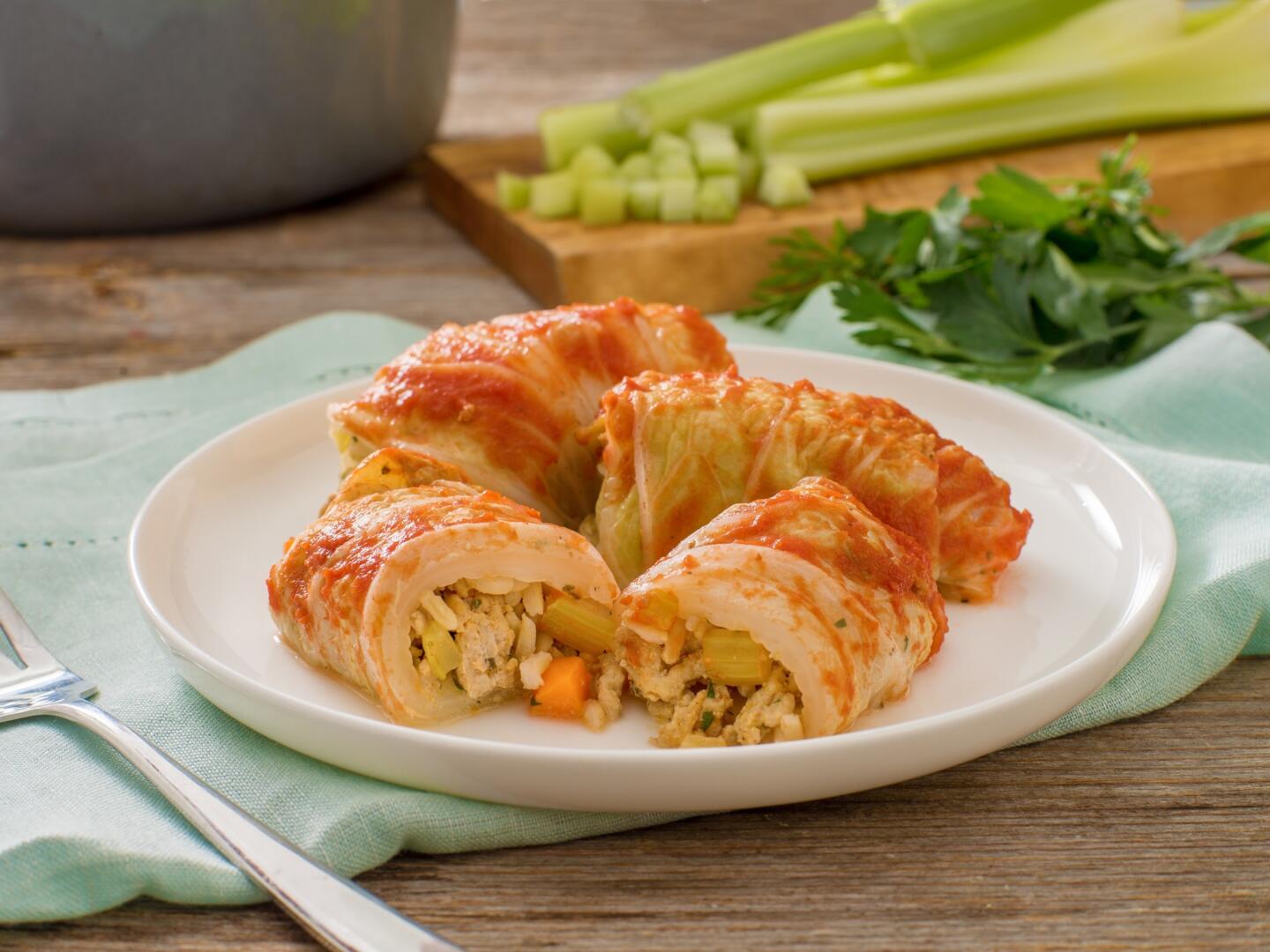 Ingredients
Filling:

2 tbsp vegetable oil
12 oz lean ground turkey
1 tsp poultry seasoning
1/2 tsp smoked paprika
1/2 tsp salt
1/4 tsp pepper
1 onion, finely chopped
1 stalk Foxy Organic Celery, finely chopped
1 small carrot, finely chopped
2 cloves garlic, minced
1/2 cup chicken broth
1 cup cooked brown rice
1/3 cup finely chopped fresh Foxy Organic Parsley, divided
1 tbsp Dijon mustard
2 tsp apple cider vinegar
Cabbage Rolls:
16 leaves Foxy Organic Napa Cabbage
1 jar (22 oz) passata (strained, puréed tomatoes)
1/2 tsp each salt and pepper
Preparation
Filling: Heat oil in large skillet set over medium heat; cook turkey, poultry seasoning, smoked paprika, salt and pepper for 4 to 6 minutes or until browned. Stir in onion, celery, carrot and garlic; cook for about 5 minutes or until vegetables start to soften.
Stir in broth; cook for 3 to 5 minutes or until almost no liquid remains in the pan. Let cool completely. Stir together rice, turkey mixture, 1/4 cup parsley, mustard and vinegar.
Cabbage Rolls: Meanwhile, trim ends from Napa cabbage. In large pot of boiling salted water, cook cabbage for 1 minute or until just starting to wilt and leaves are pliable. Drain and spread on clean tea towel; pat dry.
Preheat oven to 400˚F. Mix together passata, salt and pepper; spread half of the sauce in bottom of greased 13- x 9-inch baking dish. Set aside. Lay 1 cabbage leaf on clean work surface; place 1/4 cup filling on stem end of leaf and roll up, folding in sides.
Place seam side down in prepared baking dish. Repeat with remaining leaves and filling. (The rolls should fit snuggly in baking dish.) Spoon remaining passata sauce over top; cover with foil. Bake for 30 to 35 minutes or until sauce is bubbling and filling is heated through. Sprinkle with remaining parsley.
Tips:
• Substitute ground pork for turkey if desired.
• Substitute barley, farro or freekeh for brown rice if preferred.