All Recipes
Warm Barley Salad with Red Kale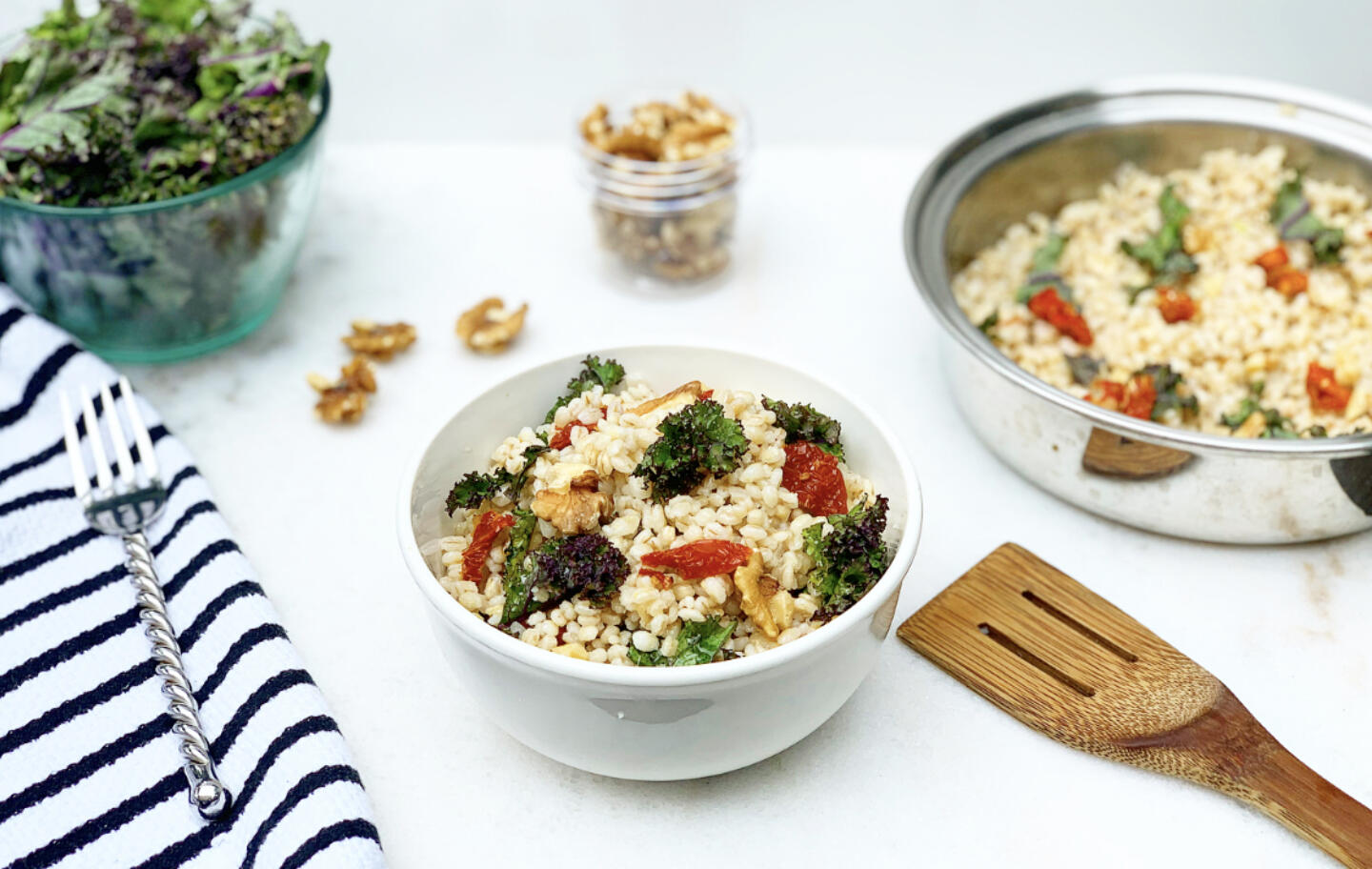 Ingredients
3 cups vegetable stock
1 cup barley*
1 tablespoon olive oil
¼ teaspoon salt
Freshly ground pepper
3 cups Foxy Red Kale, roughly shopped
½ cup sundried tomatoes, chopped
1/3 cup finely grated Parmesan cheese ½ cup walnuts, roughly chopped
Preparation
Combine vegetable stock and barley together in a medium sized saucepan. Over medium heat, bring the stock to a boil. Reduce heat to a simmer, cover and cook for 40-50 minutes or until most of the liquid has been absorbed.
Drizzle olive oil over the barley and season with salt and pepper.
Add kale, sundried tomatoes and Parmesan cheese. Stir to combine.
Turn off heat. Transfer to a serving dish. Add walnuts and enjoy!
*Since barley can be purchased in different forms (hulled versus hulless or pearl versus quick pearl) it's best to following cooking directions on the package.