All Recipes
Open-Face Asparagus Breakfast Toast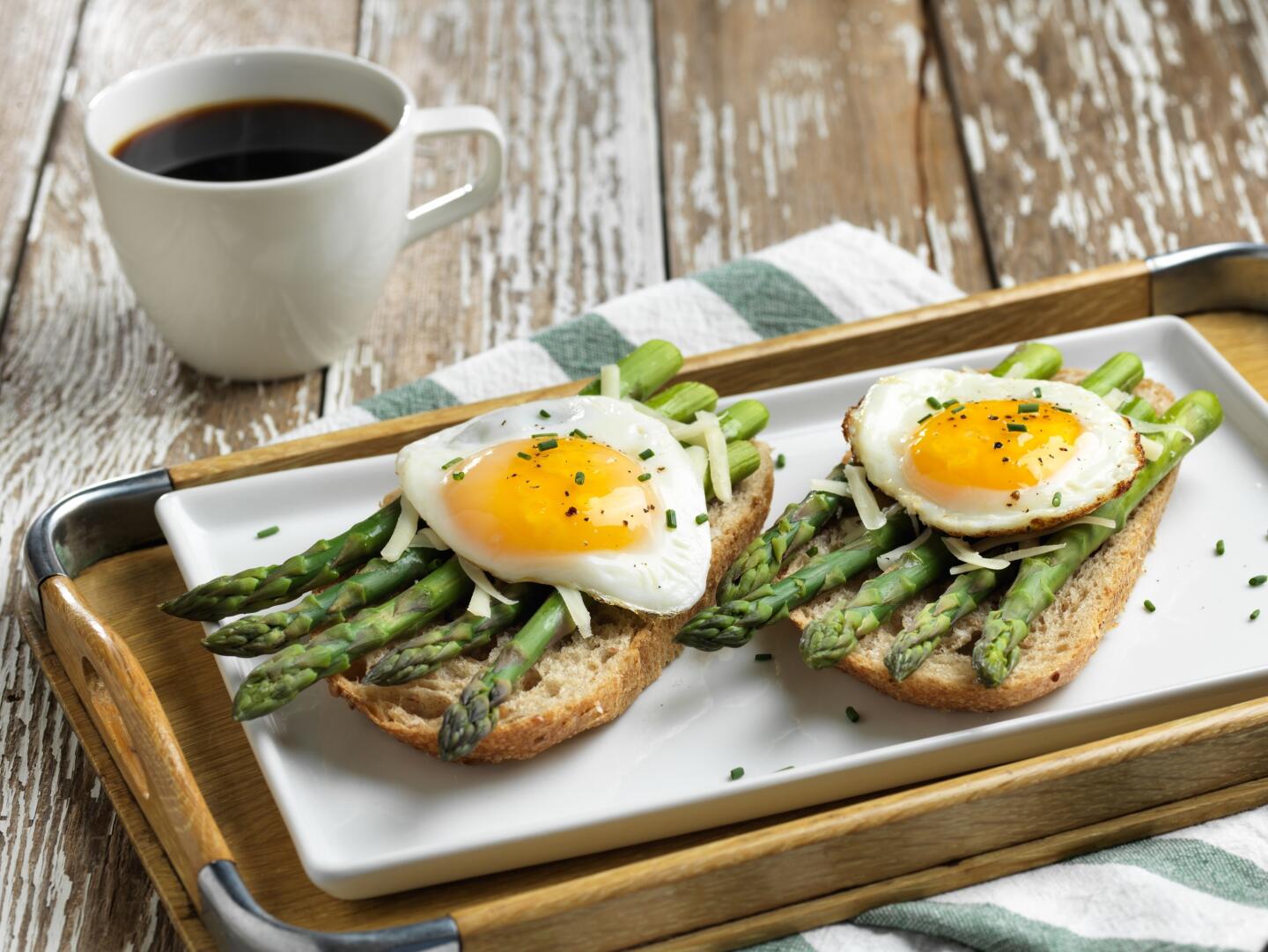 Ingredients
1 bunch Foxy Organic asparagus (1 lb), trimmed
4 slices whole wheat bread, toasted
1 cup shredded aged white Cheddar cheese
1/4 tsp each salt and pepper
2 tsp finely chopped fresh chives
Preparation
Bring large saucepan of water to boil; cook asparagus for about 3 minutes or until tender-crisp. Drain; let cool slightly and pat dry.
Spread bread with butter; top with asparagus and cheese. Place on foil-lined baking sheet; broil for 1 to 2 minutes or until cheese is melted and asparagus is tender-crisp. Top with fried eggs. Sprinkle with salt and pepper. Garnish with chives.
Tips:
Substitute Swiss or Fontina cheese for Cheddar cheese.
Add slices of smoked turkey or ham to sandwiches if desired.