All Recipes
Slow Cooker Vegetable Soup
with Farro and Chickpeas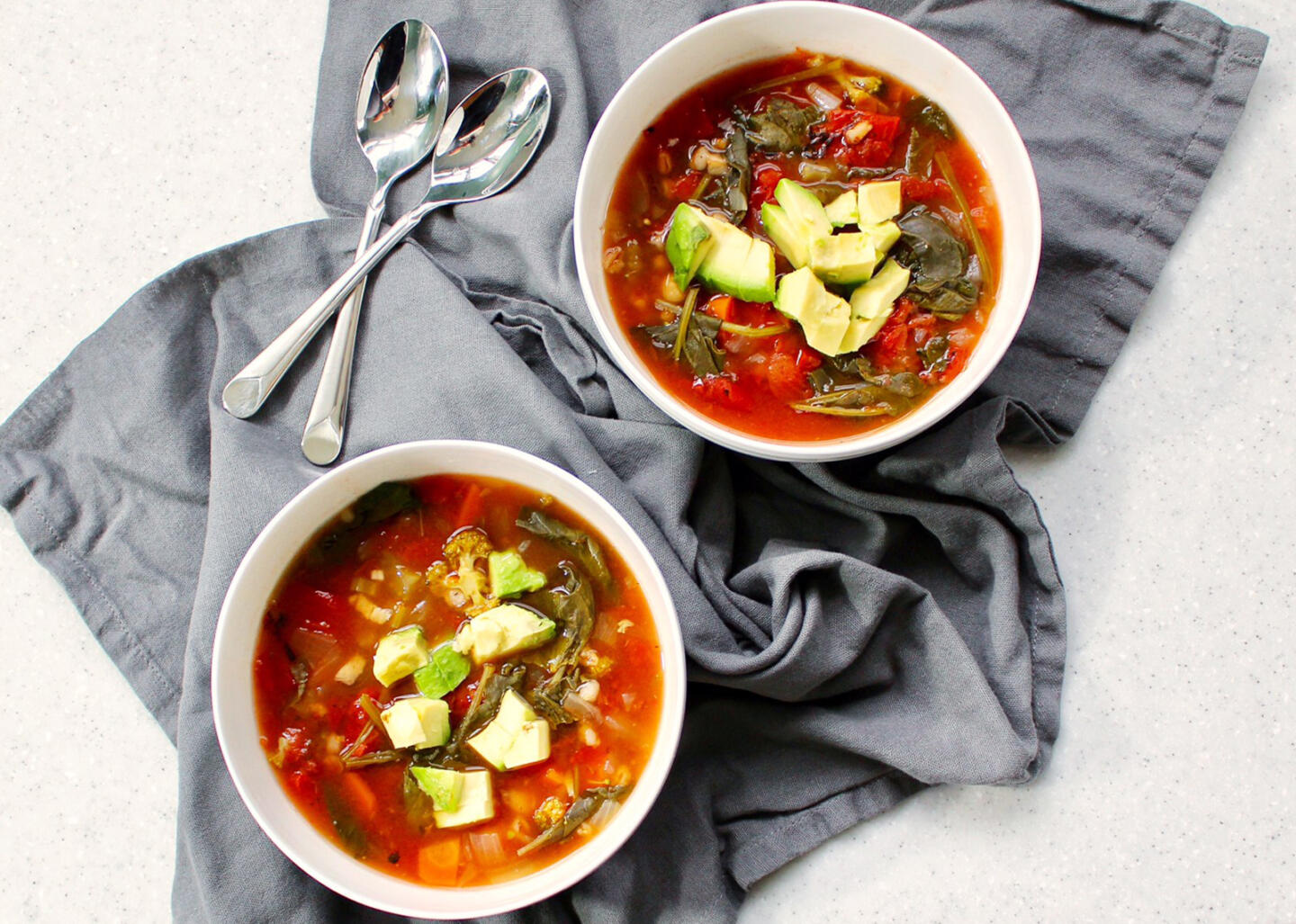 Ingredients
1 cup Foxy celery, chopped
1 cup carrots, chopped
1 medium yellow onion, chopped
1 cup Foxy broccoli, chopped
4 cups vegetable broth
½ cup farro, rinsed
1 28-oz can fire roasted tomatoes
1 15-oz can chickpeas, rinsed and drained
2 cloves garlic, finely minced
½ teaspoon dried oregano
½ teaspoon dried basil
2 bay leaves
½ teaspoon salt
½ teaspoon pepper
2 cups water
3 cups Foxy leafy greens, like spinach or BroccoLeaf
1 avocado (optional as a topping)
Preparation
Add the celery, carrots, yellow onion, broccoli, vegetable broth, farro, fire roasted tomatoes, chickpeas, herbs, spices, and water to a slow cooker, and stir to combine.
Cook for 4 hours on high heat.
Add fresh greens to the soup, like spinach or BroccoLeaf. Stir to combine.
Cook for an additional 30 minutes on high heat.
Remove the bay leaves, and discard.
Serve warm. If desired, garnish with fresh avocado.