All Recipes
Classic Stuffing
with Foxy Celery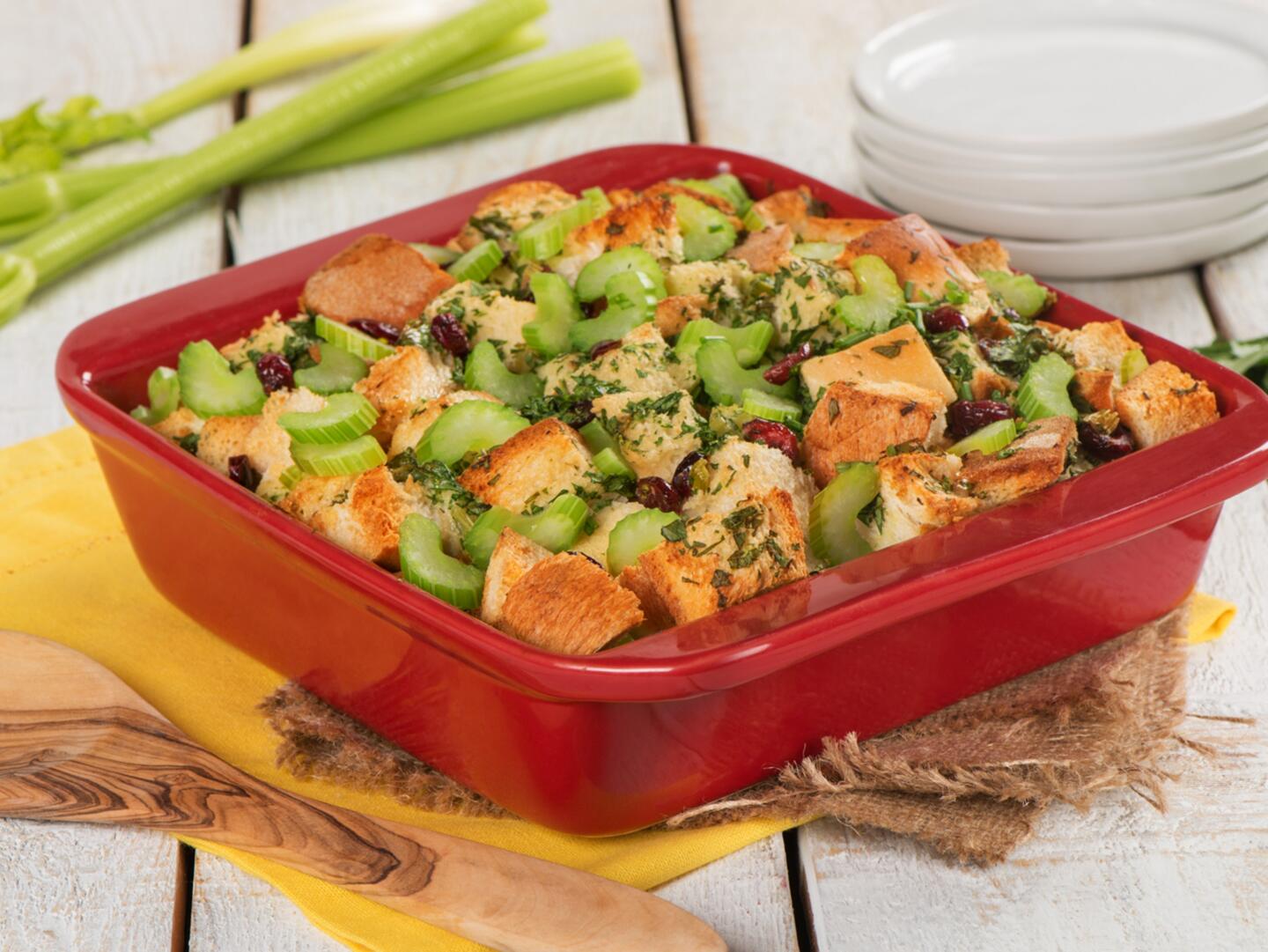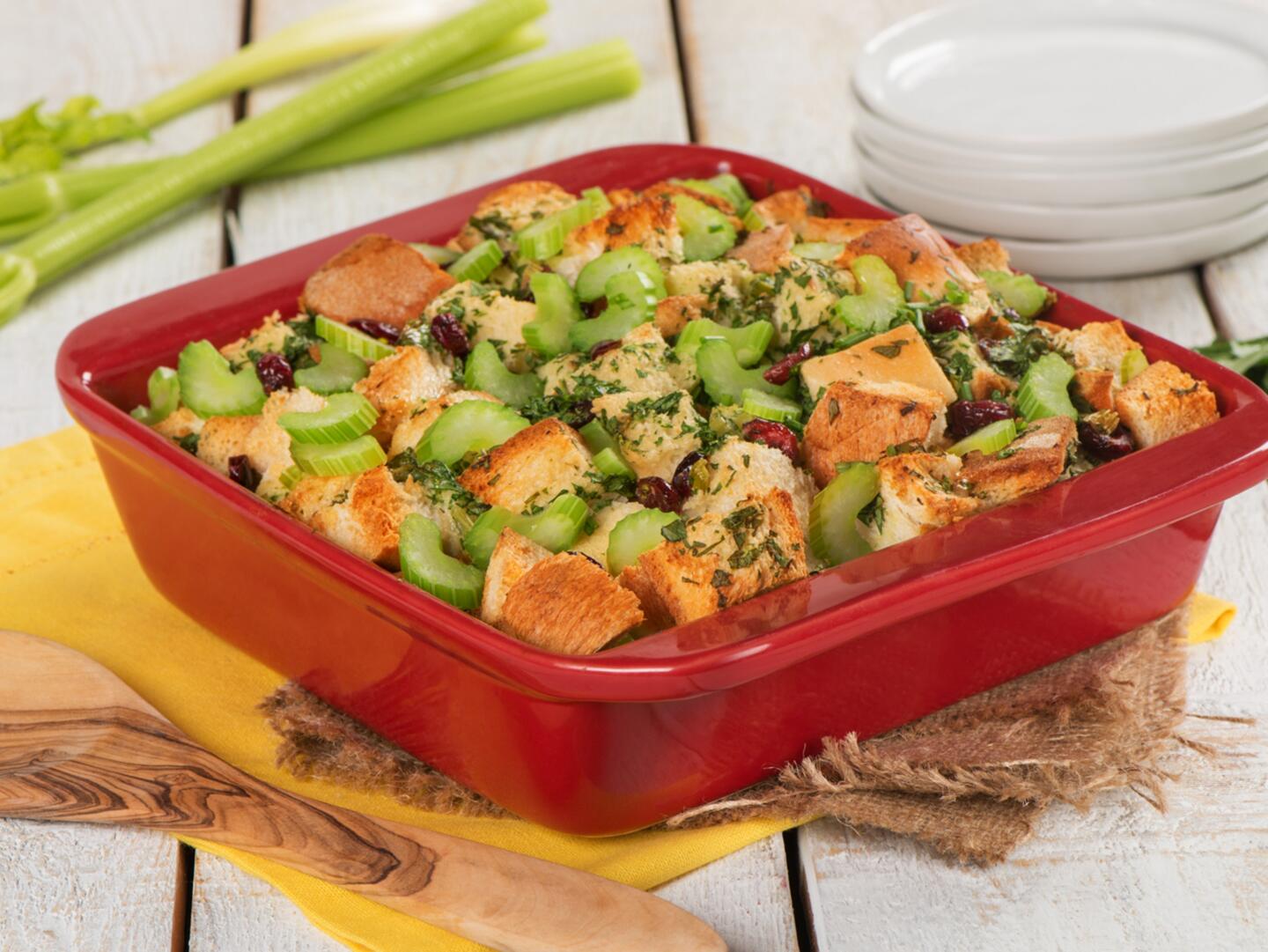 Ingredients
4 stalks Foxy Celery, chopped
2 tbsp chopped fresh sage
1 tbsp chopped fresh thyme
1 tbsp chopped fresh rosemary
1/2 tsp each salt and pepper
8 cups cubed day-old French bread
1/3 cup dried cranberries
3 tbsp chopped fresh parsley
1 tbsp chopped fresh chives
Preparation
1. Preheat oven to 375°F. Heat olive oil in large skillet set over medium heat; cook celery, onion, garlic, sage, thyme and rosemary for 5 to 6 minutes or until vegetables have softened.
2. Whisk together stock, eggs, salt and pepper; toss with bread cubes, celery mixture, cranberries, parsley and chives.
3. Spread in greased 8-inch baking dish. Cover with foil and bake for 30 to 35 minutes; remove foil and bake for about 30 minutes or until golden brown and crispy.
Tip: Stuffing can be prepared up to 24 hours ahead, covered and refrigerated. Add 10 to 15 minutes to cooking time.