All Recipes
Classic Iceberg Wedge Salad
Party Platter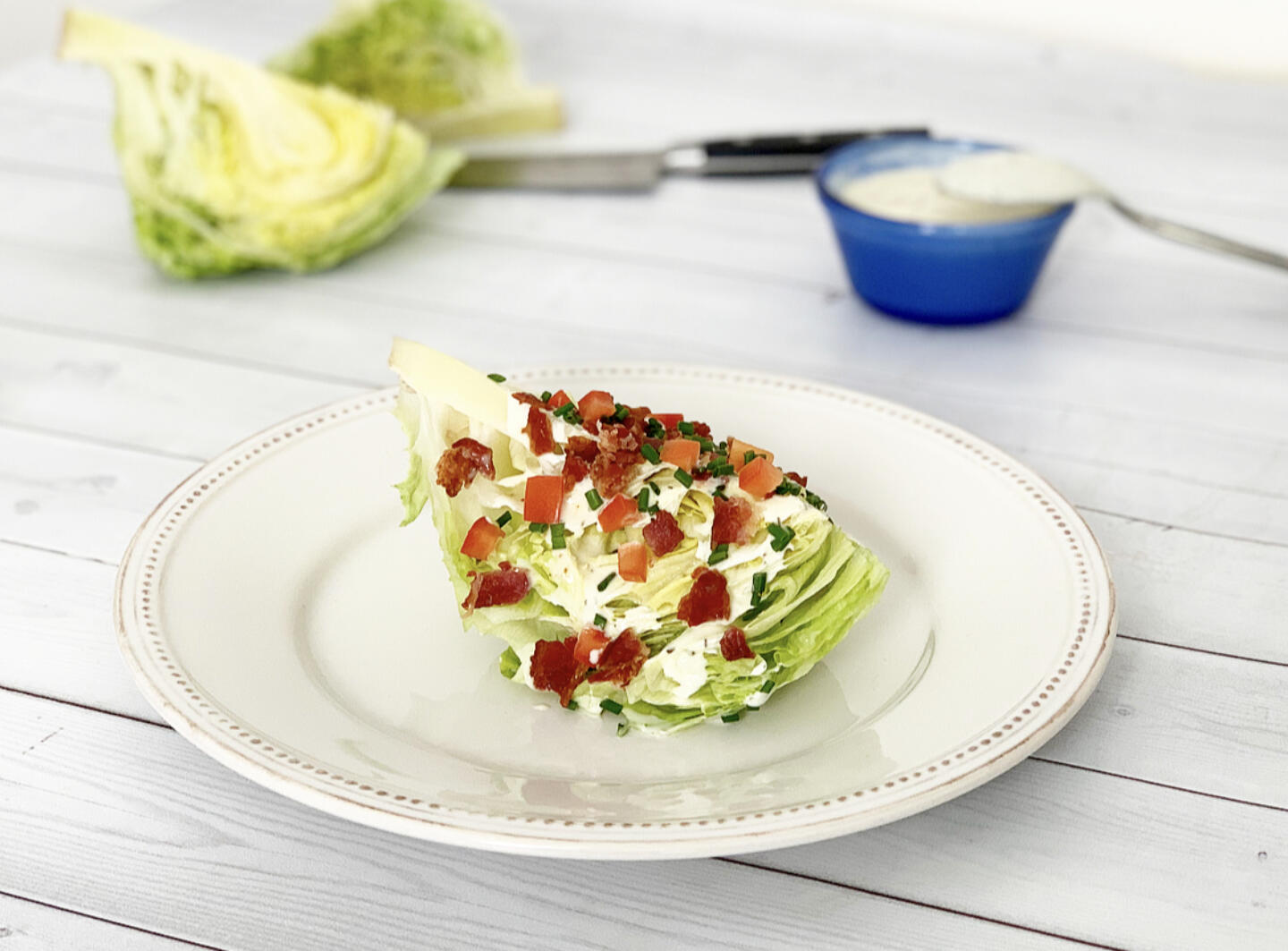 Ingredients
1 head of Foxy Iceberg Lettuce
6 slices bacon, cooked according to directions on package
1, medium to large tomato, seeded and finely chopped
4 tablespoons chives, thinly diced
Homemade Buttermilk Ranch Dressing:
½ cup low-fat plain yogurt
½ cup buttermilk
1 tablespoon lemon juice
1 tablespoon apple cider vinegar
1 teaspoon dried parsley
1 teaspoon onion powder
1 teaspoon dried onion
1 teaspoon garlic powder
½ teaspoon kosher salt
½ teaspoon freshly ground pepper
Preparation
Directions:
For the dressing, add yogurt, buttermilk, vinegar, dried parsley, onion powder, dried onions, garlic powder, salt and pepper to a medium bowl. Mix well and set aside.
Roughly chop the bacon, set aside.
Peel off the outer leaves off of the iceberg lettuce. Slice the head of lettuce in half. To create the wedges, slice each half in half. Place each wedge, cut side up, on individual serving plates.
Using a spoon, drizzle one to two spoonful's of dressing over each wedge, followed by a sprinkle tomatoes and bacon crumbles.
Garnish each wedge with one tablespoon of scallions. Serve and enjoy!
Note: Store left over dressing in an airtight container or mason jar in the refrigerator for up to four days.