All Recipes
Roasted Broccoli Chicken Caesar Salad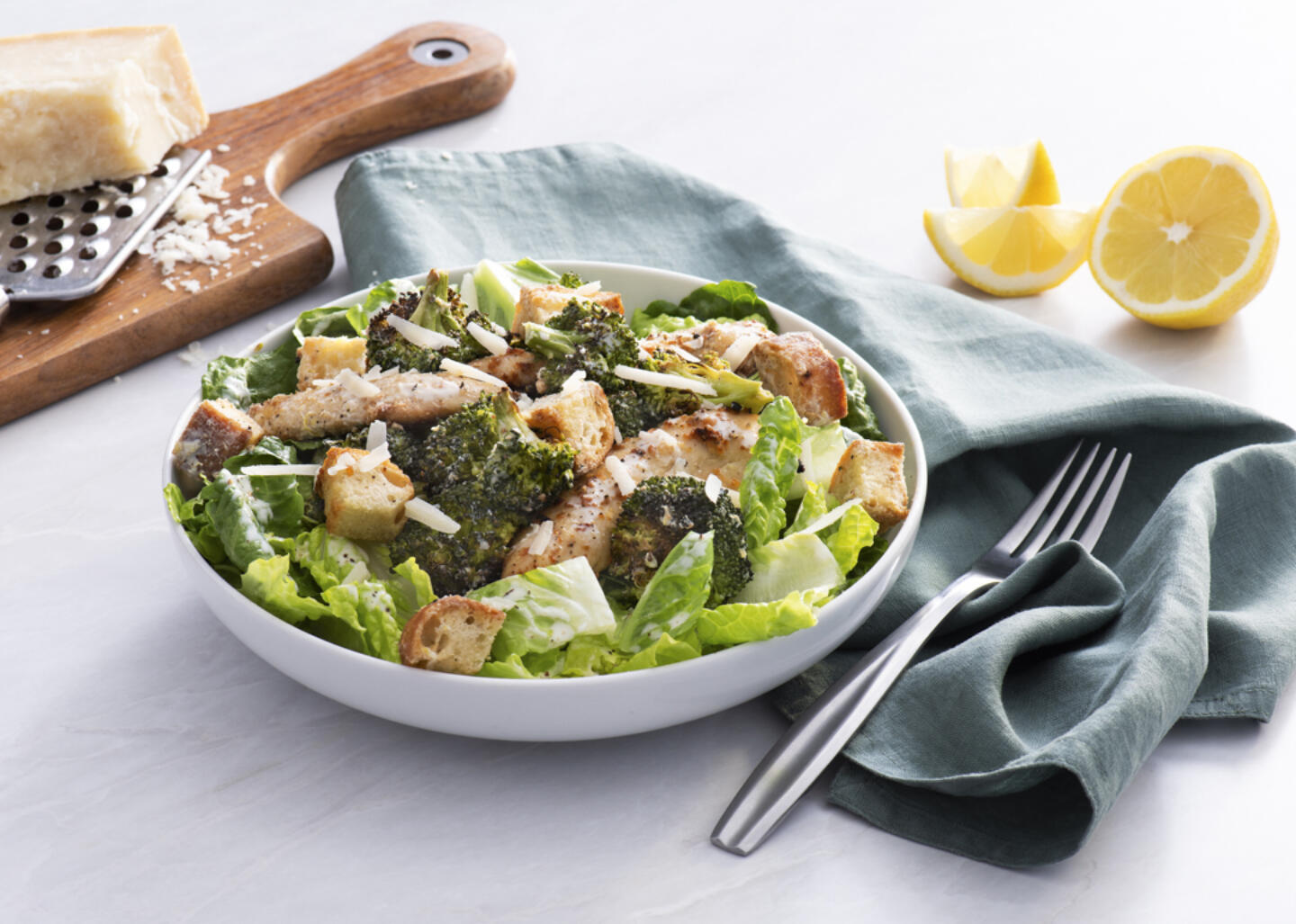 Ingredients
1 head Foxy or Foxy Organic Broccoli
4 cups Foxy or Foxy Organic Romaine Lettuce, chopped
1 lb chicken tenders
2 cups baguette chunks (cut into 2-inch chunks)
1/4 cup olive oil, divided
4 cloves garlic, minced and divided
1/3 cup grated Parmesan cheese, divided
1/2 tsp each salt and pepper, divided
1/4 cup plain 2% Greek yogurt
1 tsp lemon zest
2 tbsp lemon juice
1 tsp Worcestershire sauce
1 tsp Dijon mustard
1 tsp honey
Lemon wedges
Preparation
Preheat oven to 425˚F. Cut broccoli into florets. Peel stems and chop into 1/2-inch pieces. In large bowl, toss broccoli florets and stems, chicken tenders, baguette, 3 tbsp olive oil, half of the garlic, 2 tbsp Parmesan cheese and half of the salt and pepper. Arrange in single layer on parchment paper–lined baking sheet.
Bake for 15 to 18 minutes or until broccoli is tender, chicken is cooked through and bread is golden brown.
Meanwhile, whisk together yogurt, lemon zest, lemon juice, remaining oil, garlic, and salt and pepper until blended. Stir in Worcestershire sauce, mustard and honey.
Toss sheet pan mixture with yogurt Caesar dressing and Romaine. Divide among 4 plates; top with remaining Parmesan. Serve with lemon wedges.