All Recipes
Roasted Curry Cauliflower Bisque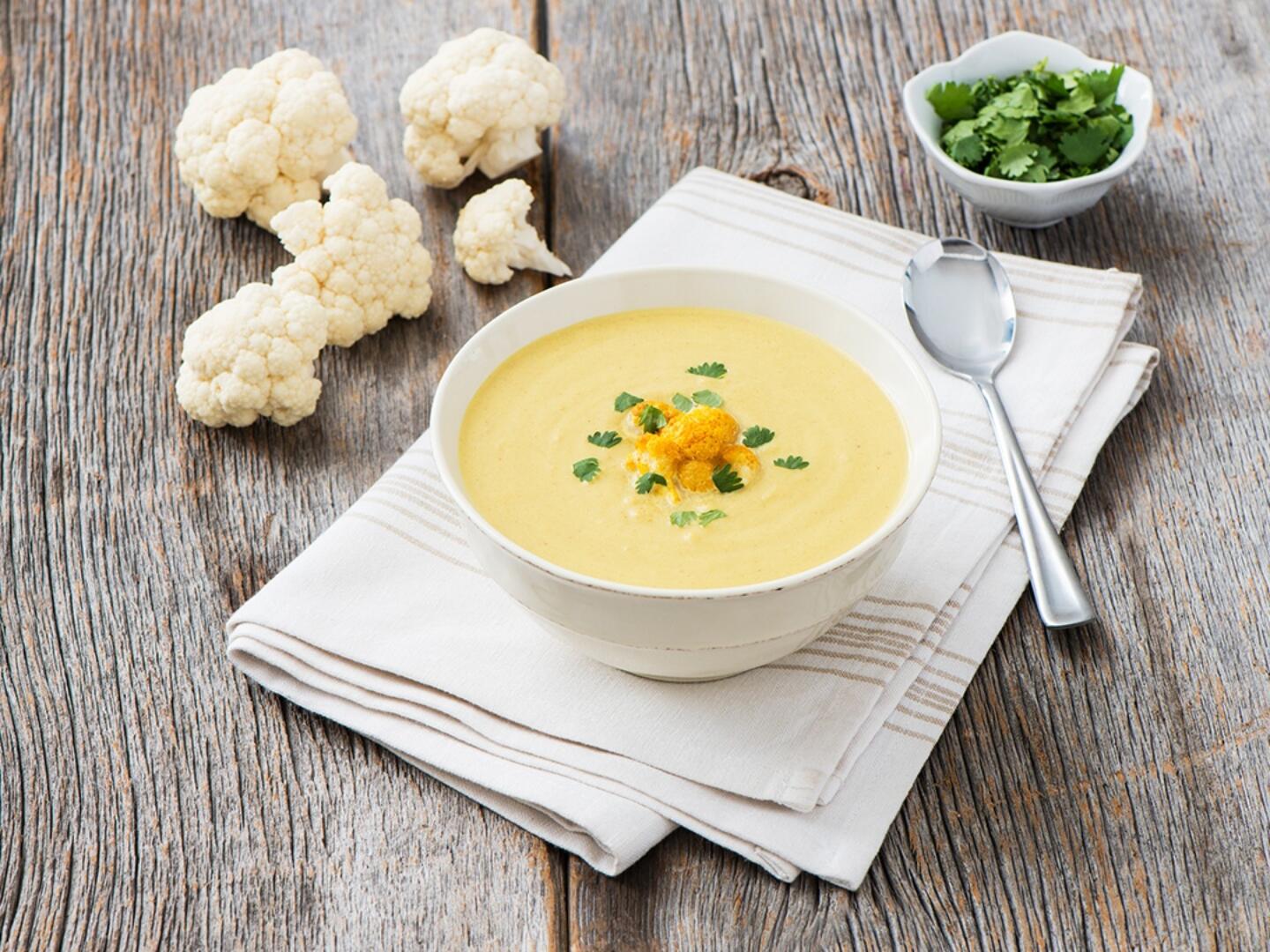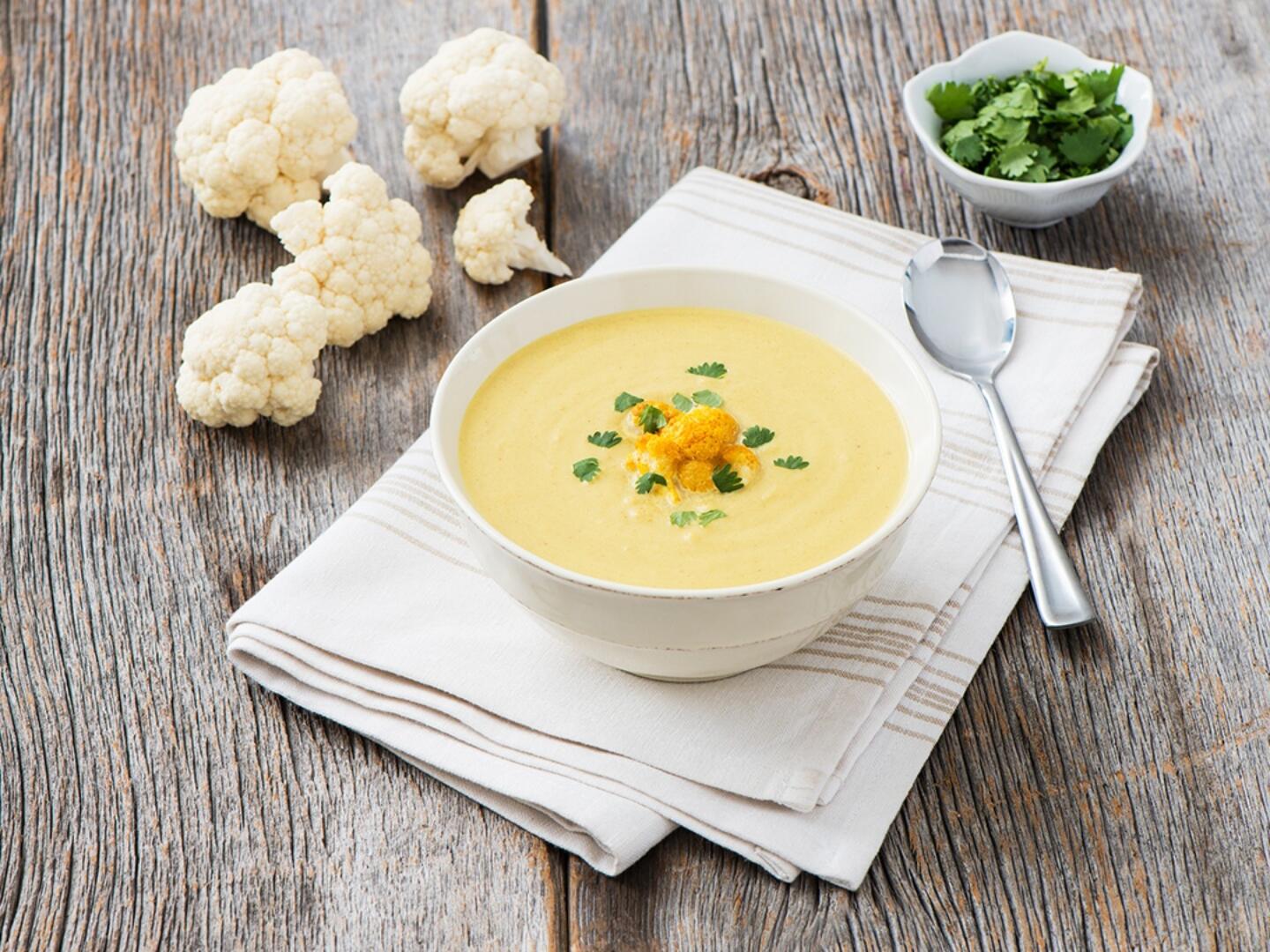 Serves: 4
Time: 55 minutes
Ingredients
1 head Foxy cauliflower, cut into florets (about 4 cups)
1 large onion, cut into chunks
2 tbsp canola oil
2 garlic cloves, minced
1 tbsp minced fresh gingerroot
2 tsp ground turmeric
2 tsp ground cumin
2 tsp ground coriander
1 tsp paprika
1/2 tsp each salt and freshly ground pepper
1/4 tsp cinnamon
3 1/2 cups chicken or vegetable broth
1/4 cup 35% whipping cream
1 tbsp lime juice
2 tbsp chopped fresh cilantro
Preparation
Toss together cauliflower, onion, oil, garlic, ginger, turmeric, cumin, coriander, paprika, salt, pepper and cinnamon. Arrange in single layer on baking sheet lined with parchment paper.
Roast in preheated 400° oven, stirring once, for 25 to 30 minutes or until cauliflower is tender and golden brown. Cut a few florets into smaller pieces; set aside.
In saucepan, bring broth and roasted cauliflower to boil; reduce heat to low. Simmer for 12 to 15 minutes or until flavorful and cauliflower is very tender. Using immersion blender, purée until smooth. Stir in cream; return to simmer. Remove from heat and stir in lime juice. Divide among 4 soup bowls; garnish with reserved cauliflower and cilantro.