All Recipes
Chicken Gyro Lettuce Cups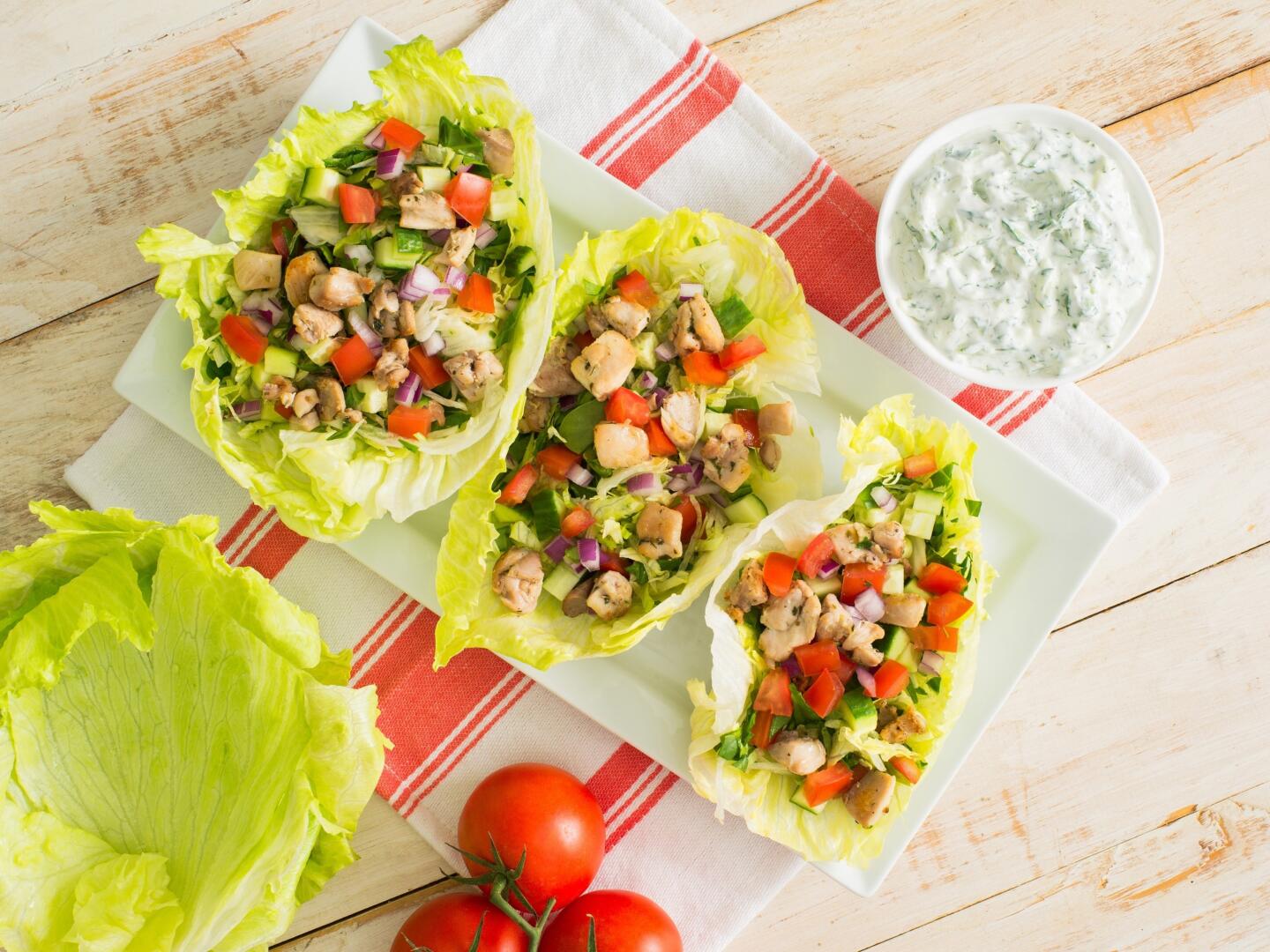 Ingredients
Tzatziki Sauce
1/2 cup grated English cucumber
1/2 tsp salt, divided
3/4 cup plain Greek yogurt
2 tbsp finely chopped Foxy Organic Parsley
1 tbsp finely chopped Foxy Organic Dill
1 tbsp olive oil
2 tsp lemon juice
1 clove garlic, minced
1/4 tsp pepper
Lettuce Cups
2 tbsp olive oil
1 lb boneless skinless chicken thighs, cubed
1 tbsp Greek seasoning
1/4 tsp each salt and pepper
1 head Foxy Iceberg Lettuce
2 cups shredded Foxy Organic Spinach
1 cup diced tomatoes
1 cup diced cucumber
1/4 cup finely diced red onion
Preparation
1. Tzatziki Sauce: Combine cucumber with 1/4 tsp salt; transfer to colander set over bowl. Let stand for 10 minutes; squeeze dry to remove excess moisture. In bowl, stir together cucumber, yogurt, parsley, dill, olive oil, lemon juice, garlic, remaining salt, and pepper. Refrigerate for at least 15 minutes. (Make-ahead: Refrigerate in airtight container for up to 2 days.)
2. Lettuce Cups: Heat oil in skillet set over medium heat; cook chicken, Greek seasoning, salt and pepper for 8 to 10 minutes or until browned and cooked through.
3. Remove 8 medium-size leaves from head of lettuce; set aside. Chop remaining leaves to make 1 1/2 cups. Divide chopped lettuce and spinach among lettuce cups. Top with chicken, tomatoes, cucumber and red onion. Drizzle with Tzatziki Sauce.
Tip: Substitute pork tenderloin for chicken thighs if desired.