All Recipes
Roasted Beet Hummus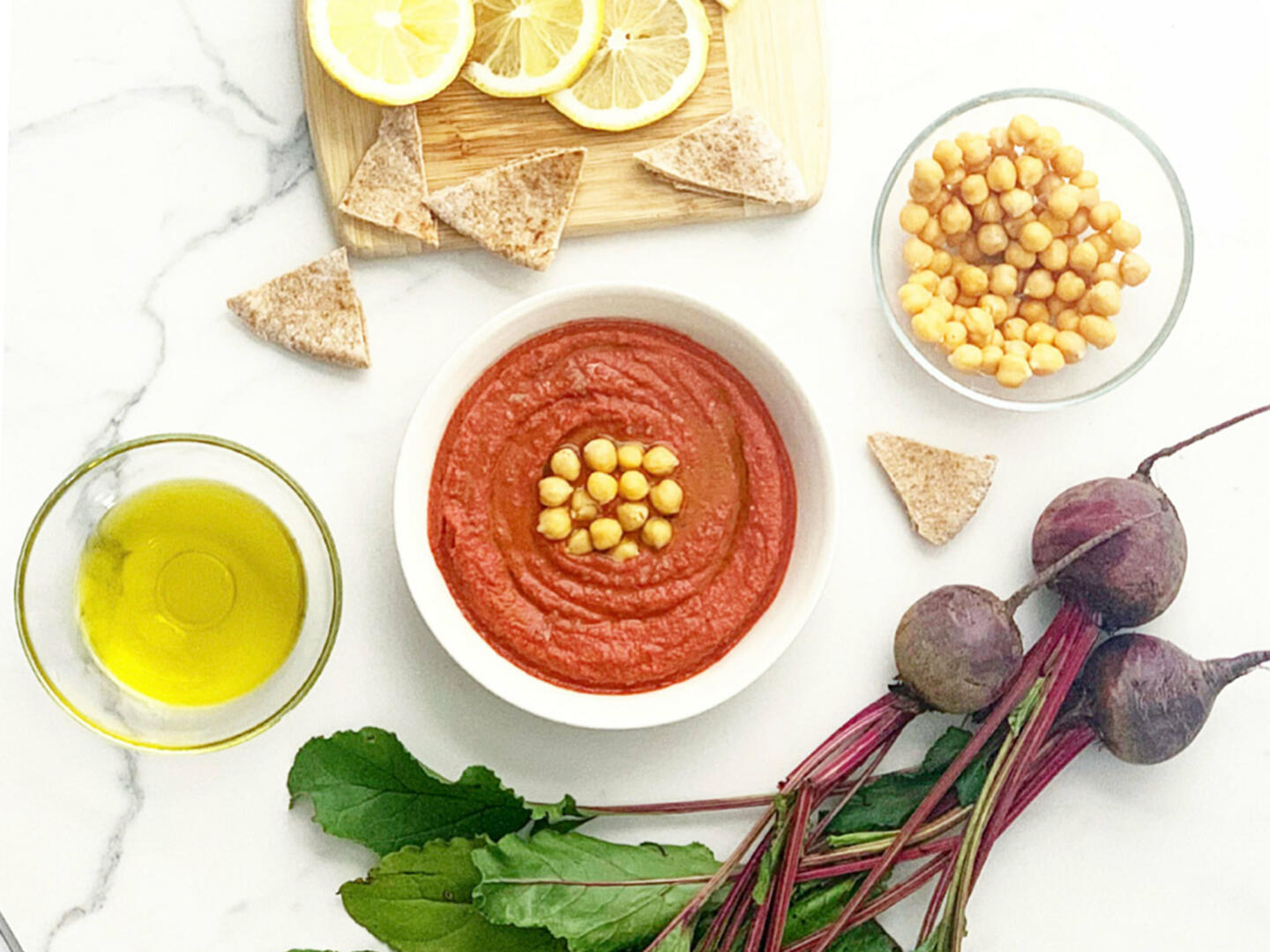 Ingredients
1 big or 2 small Foxy Red Beets
¼ cup olive oil, plus 1 teaspoon
1, 15-ounce can chickpeas, drained and rinsed
½ large lemon, juiced
2 cloves garlic, peeled
1 tablespoon tahini
Pinch of salt
A few shakes of black pepper
Preparation
Roast the beets: Preheat the oven to 400 degrees. Remove the top, leafy parts of the beets and peel each beet with a vegetable peeler. Cut small beets into half or cut medium-to-large beets into quarters. Transfer to a baking sheet lined with parchment paper. Drizzle 1 teaspoon of olive oil and season with salt and pepper. Gently toss until beets are evenly coated with oil. Bake for 30-35 minutes. Once done, remove from oven and let cool.
Make the beet hummus: Add chickpeas, roasted beets, olive oil, lemon, garlic, tahini, salt and pepper to a blender or food processor. Blend until smooth.
Transfer to a serving bowl. Pair with multigrain pita chips and your favorite Foxy veggies.