All Recipes
Roasted Beets
with Mint and Feta Cheese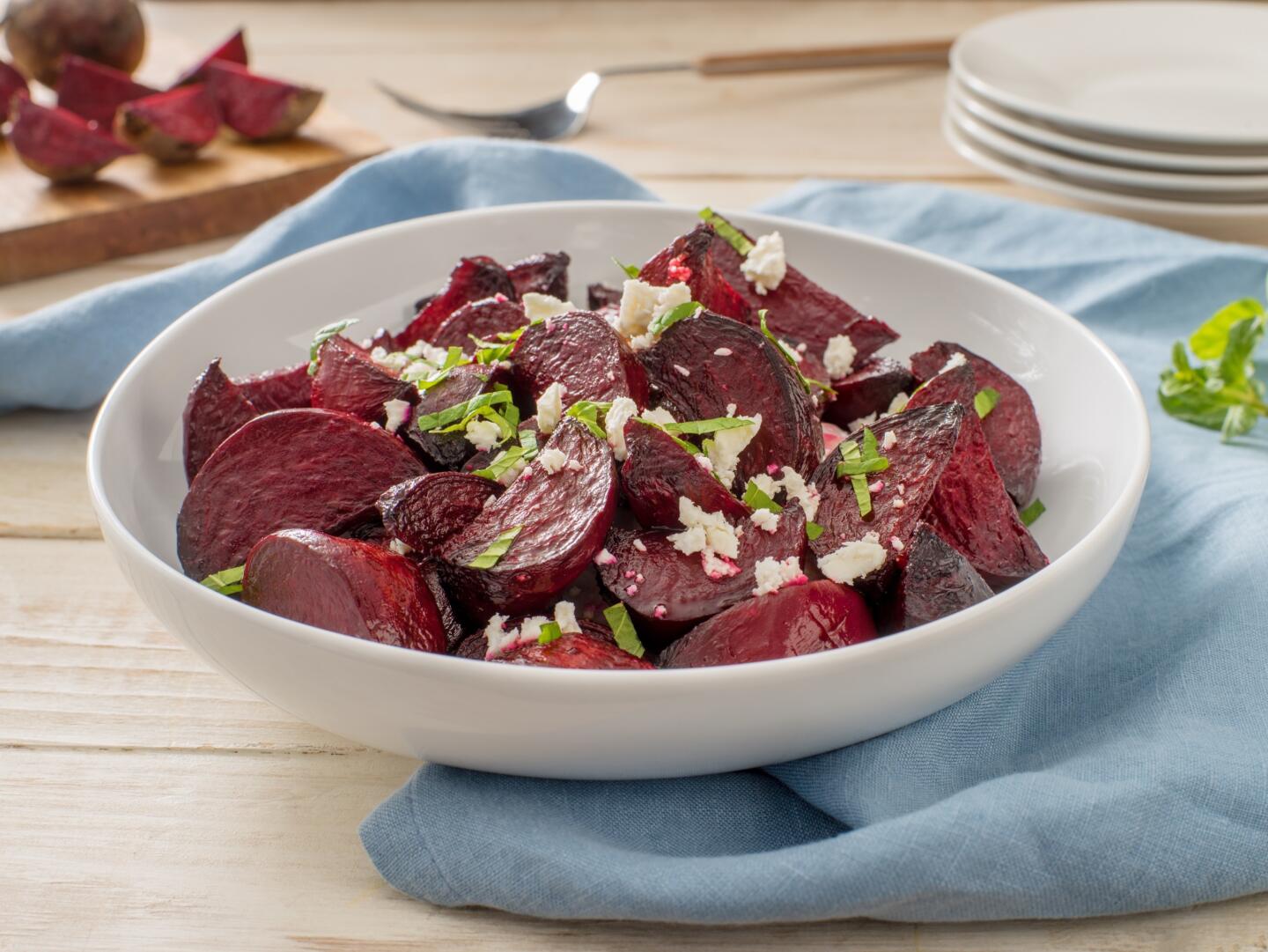 Ingredients
2 lb Foxy Organic Red Beets, tops removed and peeled
3 tbsp olive oil
1 tbsp honey
1 tbsp red wine vinegar
1/2 tsp each salt and pepper
1/3 cup finely crumbled feta cheese
2 tbsp thinly sliced fresh mint
Preparation
Preheat oven to 425°F. Cut beets into wedges, about 2 inches at the widest end; toss with oil, honey, vinegar, salt and pepper.
Arrange in single layer on parchment paper–lined baking sheet; roast for 30 to 35 minutes or until tender. Transfer to serving platter and sprinkle with feta and mint.
Tips:
• Save beet greens; add to salads or soups, or sauté with garlic.
• Sprinkle beets with toasted walnuts, pistachios or hazelnuts.
• Wear disposable gloves when handling beets to prevent colouring of hands.
• If preferred, substitute Foxy Organic Golden Beets for red beets.