All Recipes
Green with Envy Egg White Frittata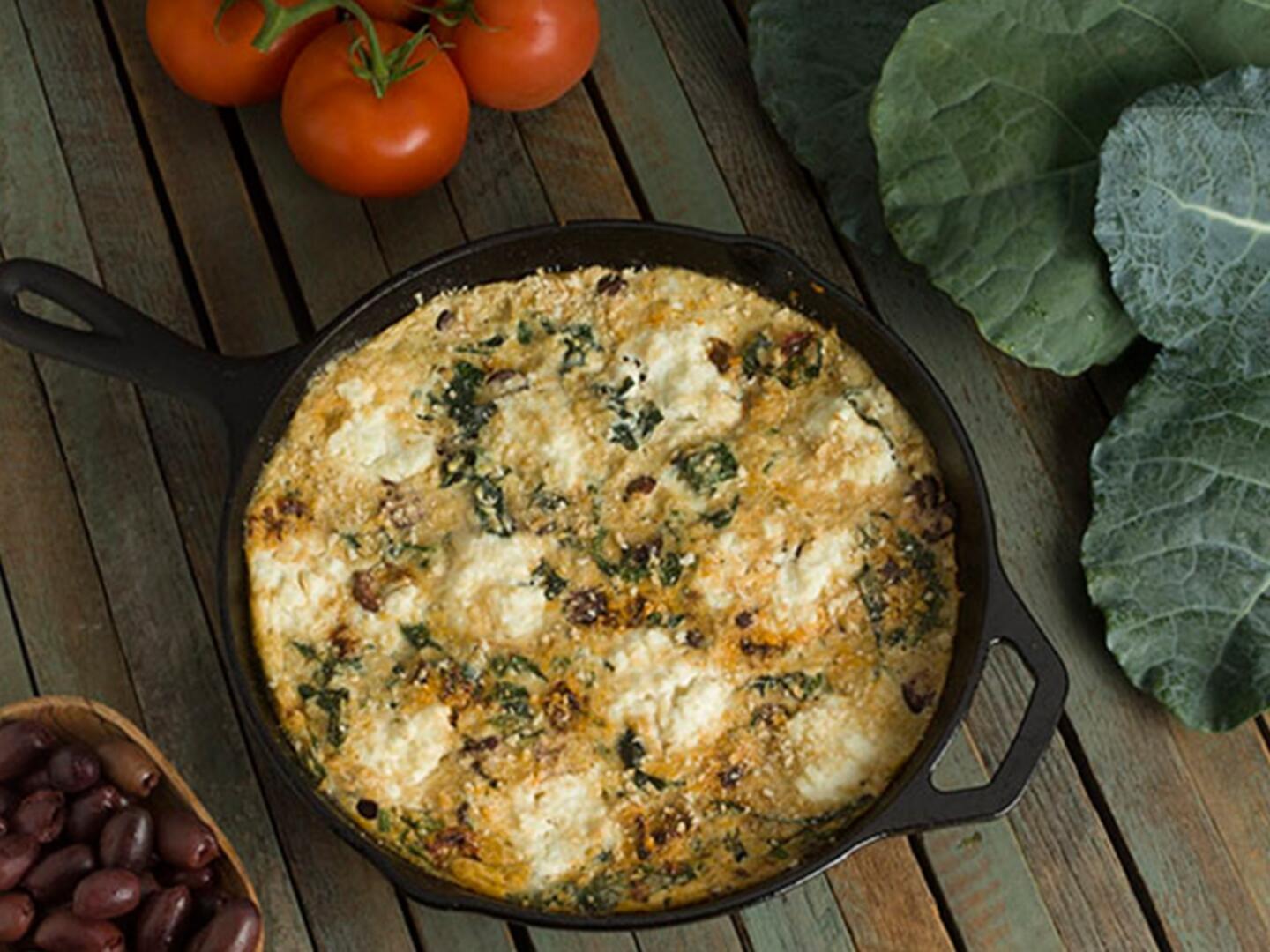 Ingredients
1 ½ cups egg whites
1/4 cup + 2 tablespoons grated Parmesan cheese
Kosher salt and freshly cracked black pepper to taste
1 bunch BroccoLeaf
¼ cup water
2 tablespoons olive oil
2 tablespoons chopped sundried tomatoes
2 tablespoons pitted and chopped Kalamata olives
4 tablespoons fresh basil, cut into ribbons
¾ cup low-fat ricotta cheese
2 tablespoons toasted rolled instant oats
Preparation
Sautéed BroccoLeaf and sundried tomatoes swirled with Kalamata olives, soft and fresh ricotta, egg whites and herbed Parmesan cheese studded with breadcrumbs then baked till fluffy.
Preheat the oven to 400 degrees.
In a medium-size bowl, whisk together the egg whites, ¼ cup Parmesan cheese, salt, pepper.
Trim the BroccoLeaf stems where they meet the leaves. Roll the trimmed leaves lengthwise so they resemble a rolled cigar. Holding the roll with one hand, slice the leaves crosswise into thin ½" wide "noodles".
Heat a medium-size non-stick sauté pan or cast iron skillet; 9-1/2 inches in diameter is best. Add the Broccoleaf "noodles" and water, cover and steam for 2 minutes. When the BroccoLeaf is soft and bright green, Add the olive oil, sundried tomatoes, olives and half the fresh basil. Stir to combine.
Brush the sides of the pan with a little extra olive oil to prevent sticking and pour in the egg white mixture. Stir constantly over medium-low heat as you would for scrambled eggs, just until the egg whites begin to set, about 5 minutes.
When the egg whites are set around the edges, but still loose on the top, drop 6 to 8 spoons full of ricotta cheese randomly into egg mixture. Place the pan in the preheated oven and bake for 3 to 4 minutes, or until the top of the frittata is firm to the touch. Loosen the edges of the frittata from the pan with a rubber spatula and slide it onto a cutting board; or serve it directly from the skillet.
Notes: Lacto-Ovo Vegetarian