All Recipes
California Broccoleaf™ Wraps
with Creamy Lime Dressing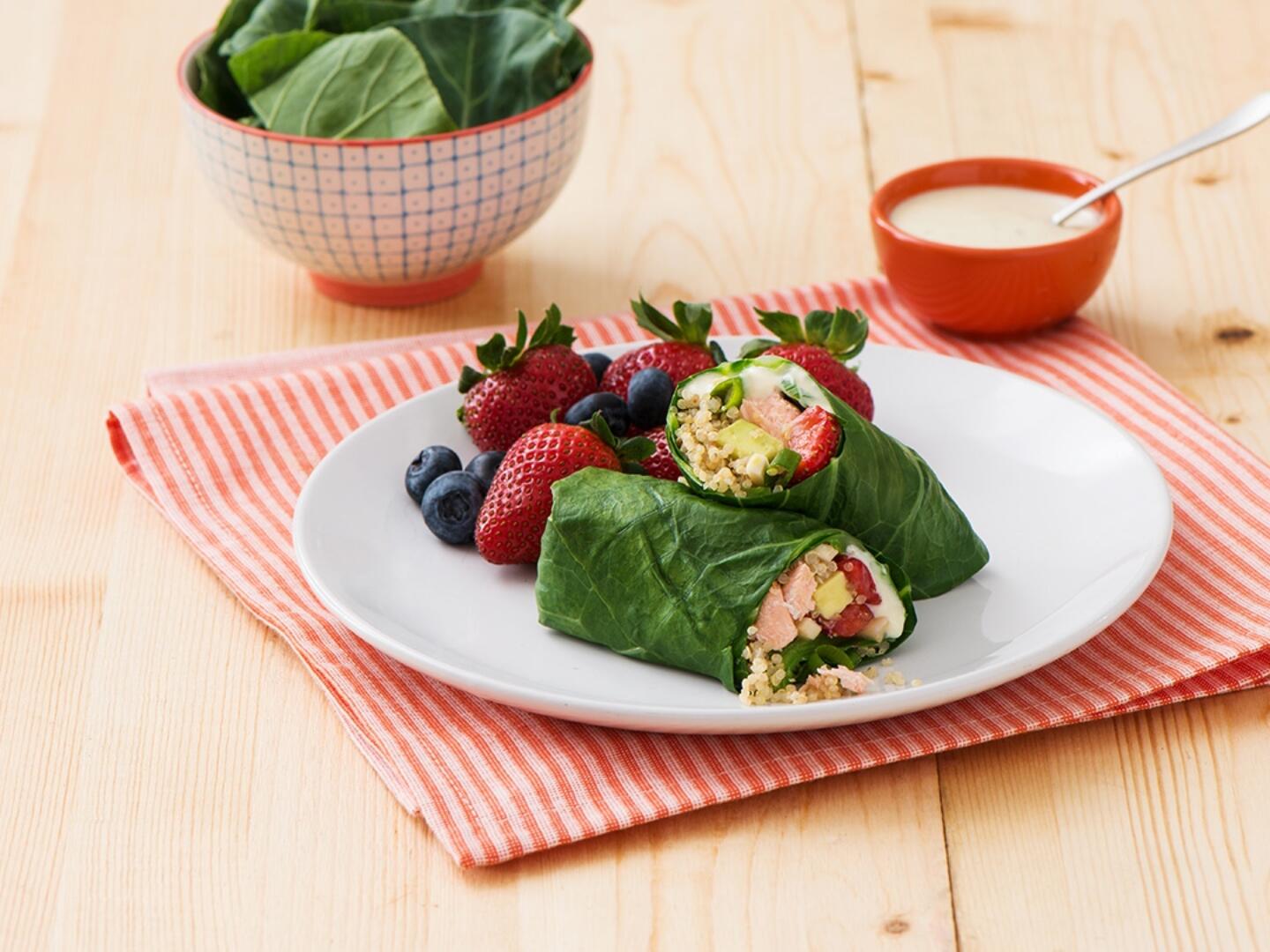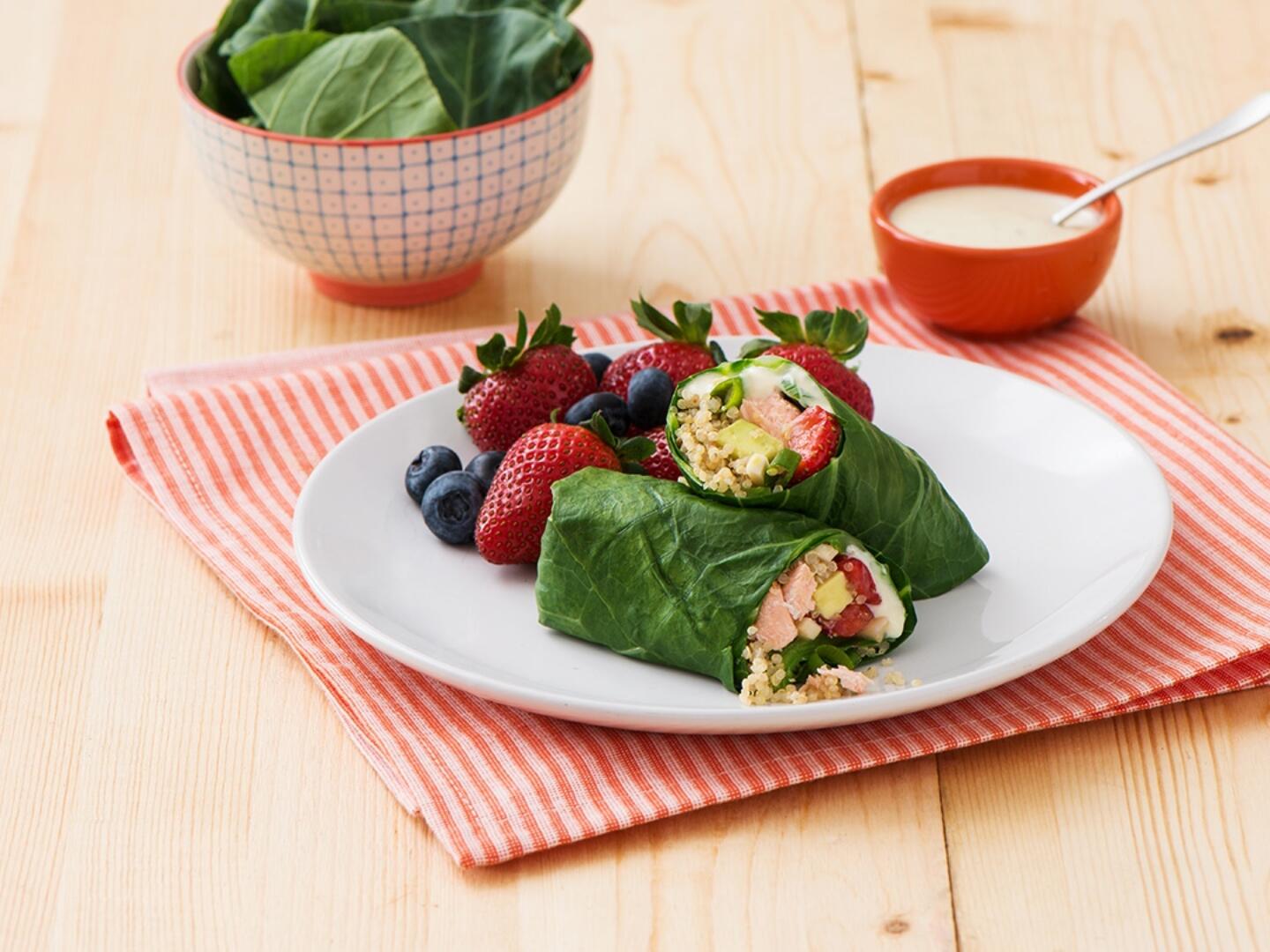 Serves: 4
Time: 30 minutes
Ingredients
8 leaves Foxy Broccoleaf™
2 cups cooked quinoa
12 oz cooked salmon, flaked
1 avocado, cubed
2/3 cup finely chopped Foxy Strawberries
1/3 cup slivered almonds
2 green onions, finely chopped
Creamy Lime Dressing:
3 tbsp plain 2% yogurt
3 tbsp extra-virgin olive oil
2 tbsp lime juice
1 tsp lime zest
1 tsp honey
1 tsp Dijon mustard
1 clove garlic, minced
1/2 tsp ground cumin
1/2 tsp salt
1/4 tsp pepper
2 tbsp chopped fresh cilantro
Preparation
Creamy Lime Dressing: Whisk together yogurt, oil, lime juice, lime zest, honey, mustard, garlic, cumin, salt and pepper until blended. Stir in cilantro.
Trim stems of Broccoleaf™. Lay each Broccoleaf™ on cutting board; using paring knife, shave off woody center rib until it lies flat. Steam for 4 or 5 minutes or until just pliable. Place in bowl of ice water to stop the cooking. Pat dry.
Arrange some quinoa, salmon, avocado, strawberries, almonds and green onions lengthwise along the bottom third of each leaf, leaving a small border at the ends. Drizzle Creamy Lime Dressing evenly over top. Starting at the bottom, fold leaf over filling, fold in sides and roll up tightly to enclose filling. Cut each wrap in half.
Tip: To cook salmon, season salmon fillets with salt and pepper; rub with olive oil. Bake on parchment paper–lined baking sheet in 400˚F oven for 9 to 11 minutes or until salmon just starts to flake.