All Recipes
Carnitas Flatbread
with Roasted Corn and Shredded Romaine Lettuce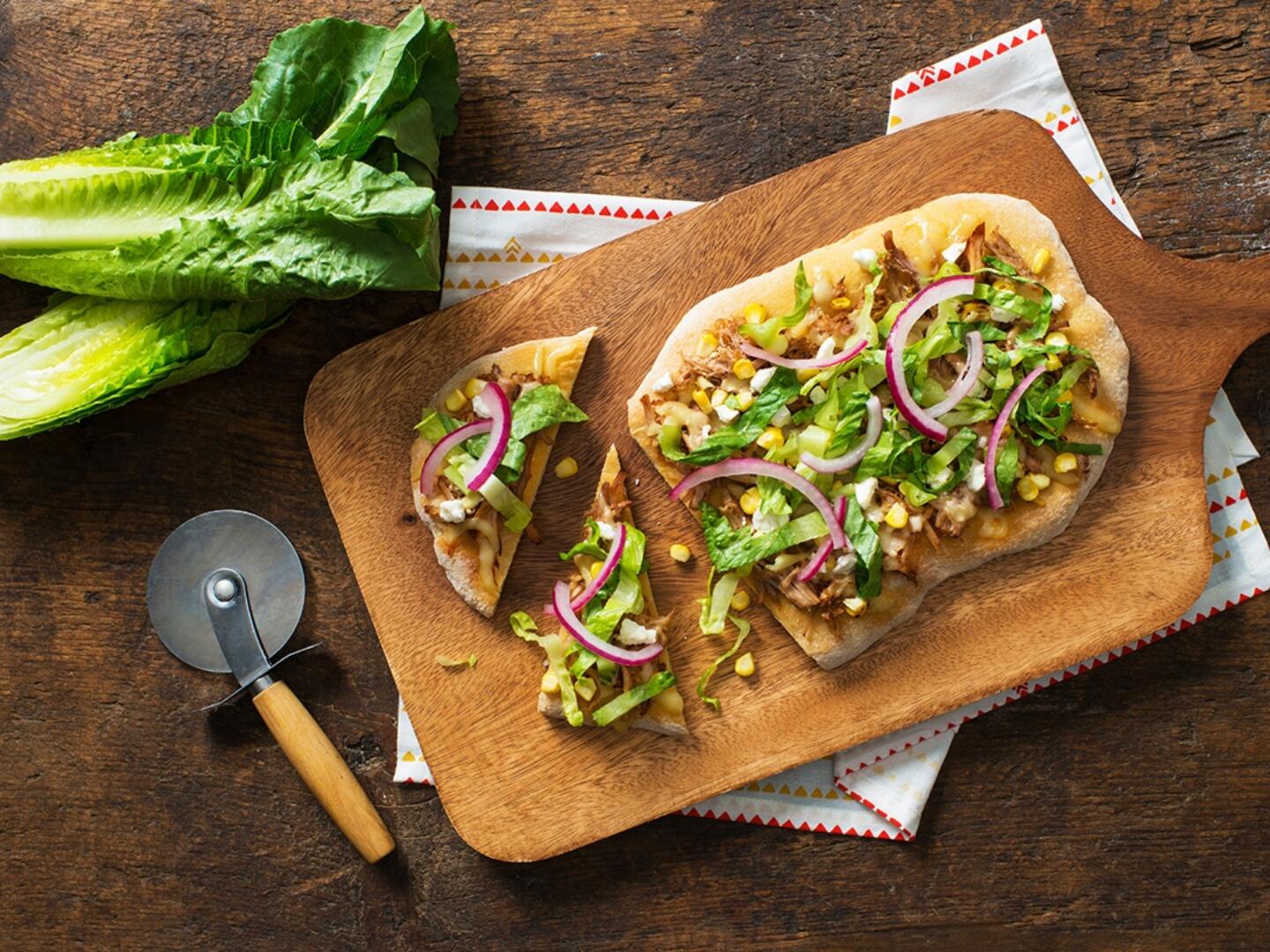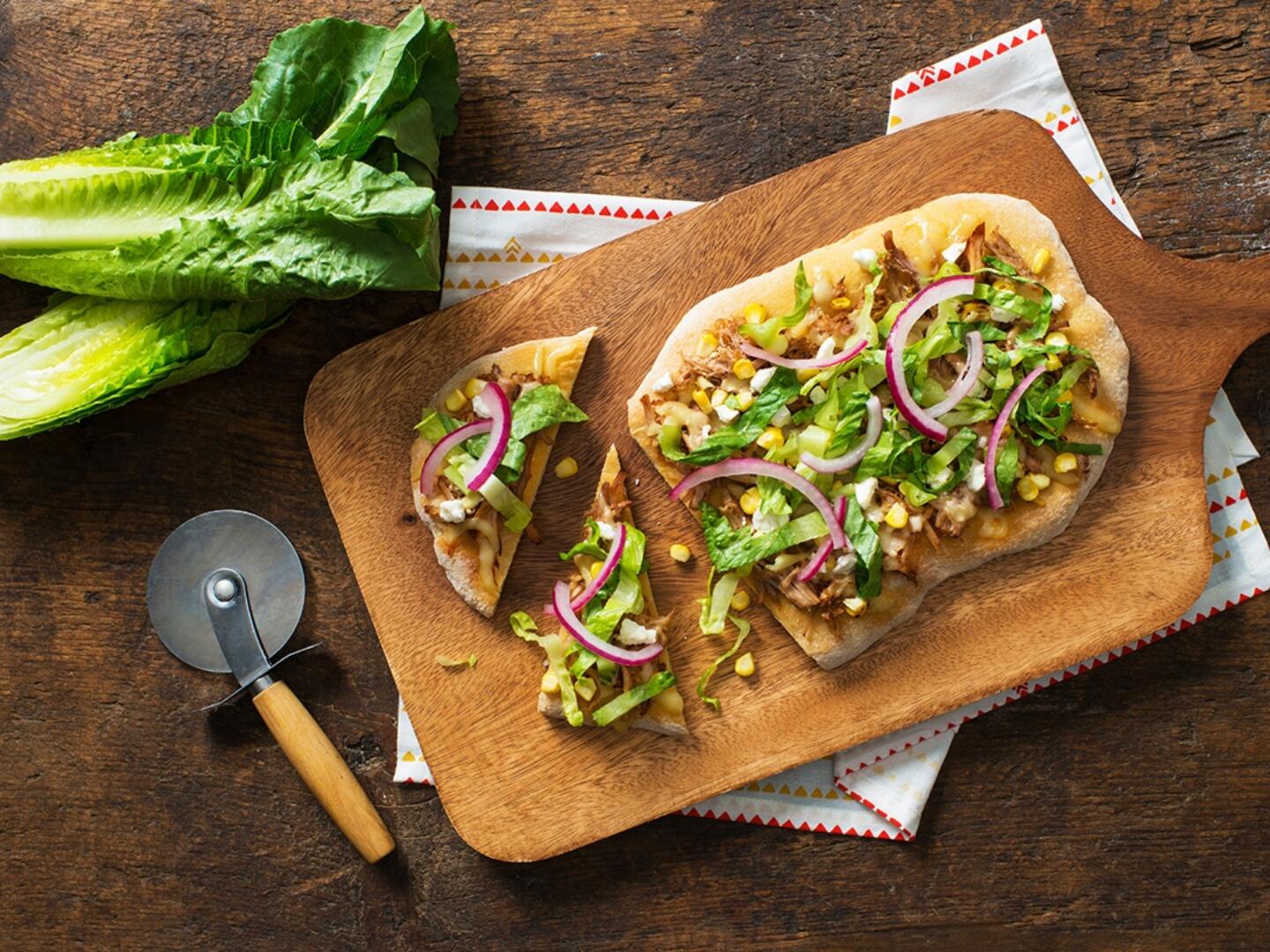 Serves: 16
Time: 4 hours, 30 minutes
Ingredients
1 red onion, thinly sliced
1/2 cup red wine vinegar
1 tsp granulated sugar
½ tsp salt
1 corn cob
1 tbsp olive oil
1 cup shredded mozzarella cheese
1/2 cup crumbled cotija or feta cheese
1/4 cup finely chopped cilantro
2 cups Foxy Romaine Lettuce, shredded
Carnitas Flatbread:
1 chipotle chili pepper in adobo sauce, chopped
2 tbsp adobo sauce
1 tbsp brown sugar
1 tsp salt
1 tsp ground cumin
1/2 tsp freshly ground pepper
2 cloves garlic, minced
3 lb pork shoulder
1 lb pizza dough
Preparation
Carnitas Flatbread: Stir together chipotle pepper, adobo sauce, brown sugar, salt, cumin, pepper and garlic; rub over pork. Place pork in roasting pan; add 1 cup water to pan. Cover tightly with foil and roast in preheated 300°F oven for 3 1/2 to 4 hours or until meat is tender and will shred easily with a fork (add more water during cooking if pan is dry). Remove pork and let stand for 15 minutes; skim off fat and discard. Using two forks, shred pork and toss with cooking liquid to moisten.
Stir together red onion, vinegar, sugar and salt; let stand for at least 1 hour or refrigerate for up to 2 days. Brush corn with oil and place on baking sheet; roast in preheated 425°F oven for 25 to 30 minutes or until lightly charred and tender. Let cool; remove kernels from cob.
Cut pizza dough in half. On lightly floured work surface, roll each half into 13- x 8-inch rectangle; transfer to greased baking sheets.
Scatter 1 cup of the shredded pork over each flatbread. (Reserve any remaining pork for another use.) Sprinkle roasted corn, mozzarella, cotija cheese and cilantro over top.
Bake in 425° oven for 18 to 20 minutes or until golden brown; top each with 1/4 cup pickled red onions. Sprinkle romaine lettuce evenly over top. Slice and serve.
Tip: Remaining pulled pork can be used for sandwiches, tacos or quesadillas.