All Posts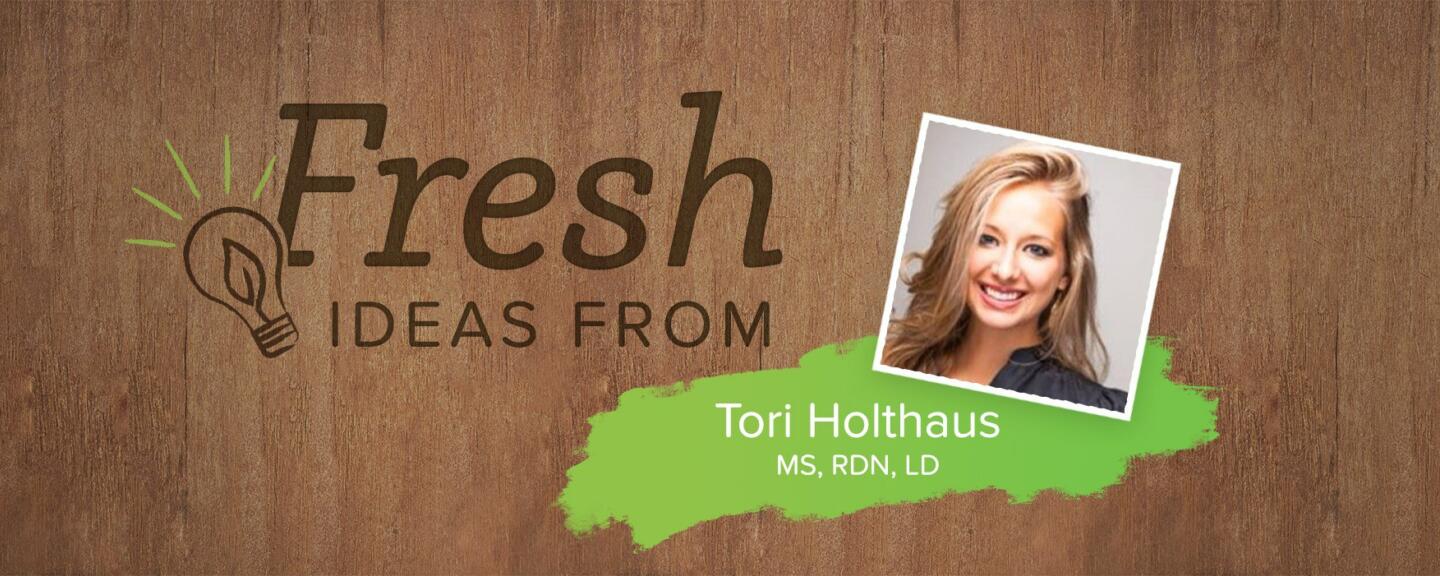 10 Easy, Delicious and Healthy Ways to Enjoy Strawberries
Strawberries offer a sweet addition to your meals - in more ways than one! Packed full of Vitamin C, dietary fiber, and phytochemicals, strawberries not only offer great nutrition but also provide an opportunity to reach better health. In fact, research has shown that strawberries contribute to a heart-smart diet by lowering LDL (the "bad") cholesterol and by lowering blood pressure. Recent research has also shown that those who eat strawberries have lower levels of certain markets of inflammation and that strawberries play a role in protecting and repairing DNA damage!
Clearly, the nutrition and health benefits of these bright red gems are outstanding. So, how can you enjoy more strawberries each day? Here are ten of my favorite, easy, and healthy ways to upgrade your mealtime choices (and indulgences) with strawberries!
Breakfast
1. Skip the fruit-on-the-bottom yogurt (it is likely just a little bit of fruit and a lot of sugar!) and instead opt for organic full-fat plain Greek yogurt with fresh strawberries and cashews.
2. Need to get out the door in 5 minutes? Skip the sugar-sweetened breakfast bar and go for a fresh fruit and nut salad by combining the strawberries with blueberries, unsweetened shredded coconut, and pecans!
Lunch
1. Over a bed of mixed greens, add garbanzo beans, hemp hearts, walnuts, and fresh sliced strawberries. Add your favorite dressing overtop or DIU by combining pureed strawberries with extra virgin olive oil, lemon juice, salt, and pepper.
2. Get the sweetness of strawberries in your BroccoLeaf wraps. Get the full recipe here!
Dinner
1. Breakfast for dinner? Yes, please! On your whole grain toast, add mashed avocado, then top with strawberries and pomegranate arils. Sounds crazy, I know, but I think you'll love it!
2. Create a strawberry salsa by fining chopping fresh strawberries, raspberries, applies and kiwi and mixing together. Pour the sweet salsa over grilled chicken or salmon.
Drinks
1. Slice fresh strawberries, cucumber, and mint and add to a jar of filtered water. Infused in the refrigerator until you are ready to drink... and once the water is gone, eat the produce!
2. Blend together strawberries, almond milk, vanilla whey protein, and ice for a strawberry cream inspired smoothie that's perfect for refueling and rebuilding after exercise.
Sweet Treats
1. Who doesn't love chocolate covered strawberries? Upgrade that sweet, rich combo you love by using dark chocolate that offers at least 70% cacao then, before cooling, sprinkle chopped pecans on top for a healthy crunch.
2. If strawberry shortcake is on the mind, swap out the cake for a 100% whole grain waffle, toasted, then spread almond butter and add sliced strawberries overtop.

What are your favorite, healthy ways to enjoy strawberries? Share them with us on Twitter @ToriHolthaus and @FoxyProduce!
PS: Do you want to know the best way to chooce, wash, and store your berries? Check out the tips from Foxy Produce here!
Tori Holthaus, MD, RDN, LD is the founder of YES! Nutrition, LLC, a nutrition coaching and communications business on a mission to share healthy eating tips and strategies you should say "yes!" to. Follow her on Facebook, @YESNutritionLLC, Twitter @ToriHolthaus and Instagram @ToriHolthaus.