All Posts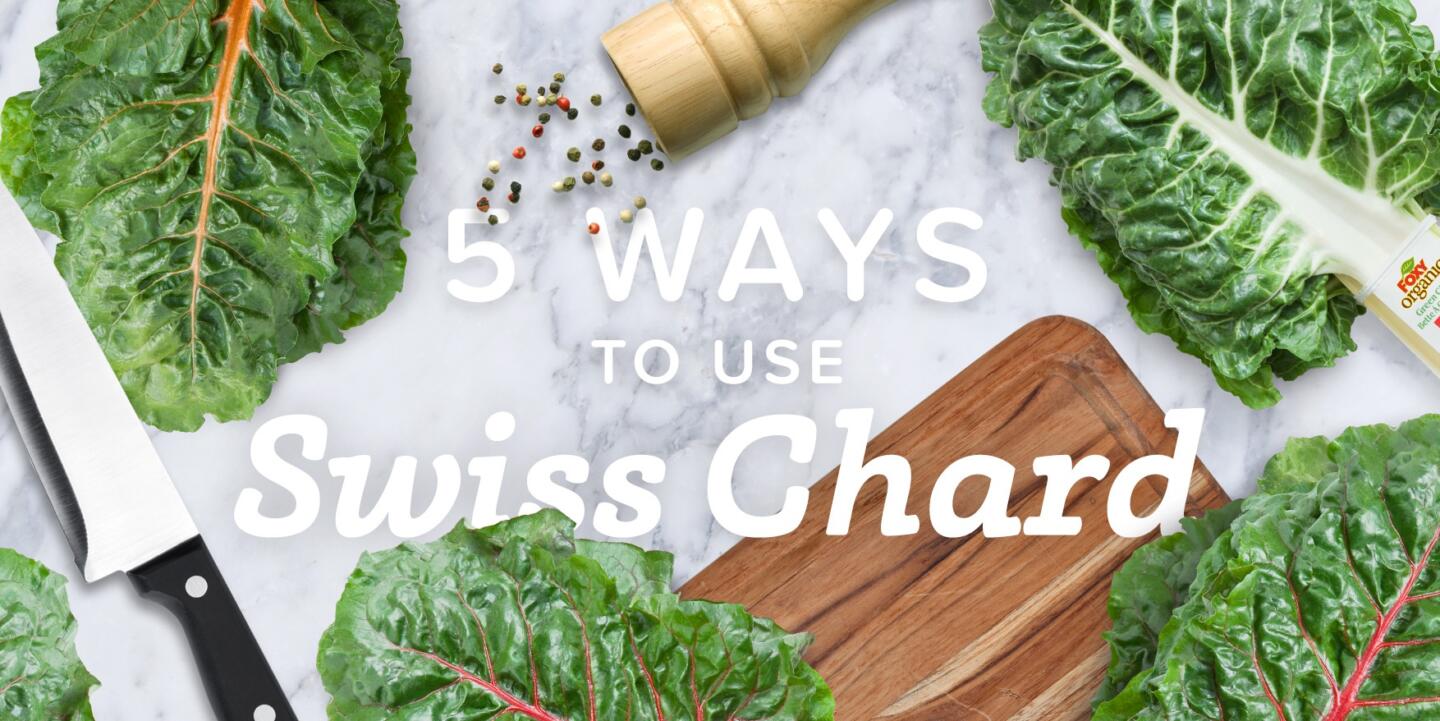 How to Use Swiss Chard
Chard is a leafy green vegetable frequently called Swiss chard, but it's actually most popularly used in Mediterranean cuisine. Swiss chard is essentially a beet without the root. It is an incredibly versatile cooking green that can be used in many ways.
According to FoodandWine.com, "Kale isn't the only supergreen out there! Swiss chard, which is related to beets, is packed with phytonutrients including eye-protective lutein and zeaxanthin. With Swiss chard, you also get a sturdy stem that's delicious sautéed with the leaves or pickled on its own."
Here are 5 usage ideas for cooking with Swiss chard:
1. Bake with eggs or casseroles
Try our Fiery Bakes Eggs with Red Swiss Chard or this delicious Green with Envy Egg White Frittata, which calls for 1 bunch of BroccoLeaf, but you can sub for Green Chard, too!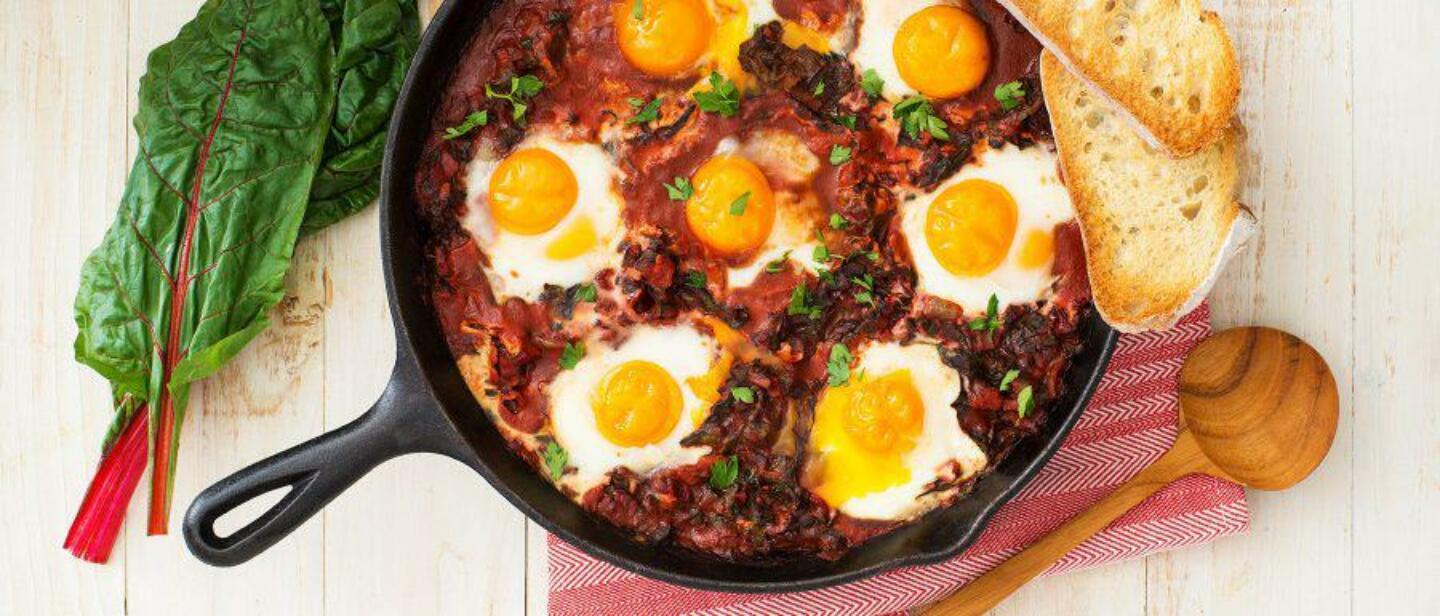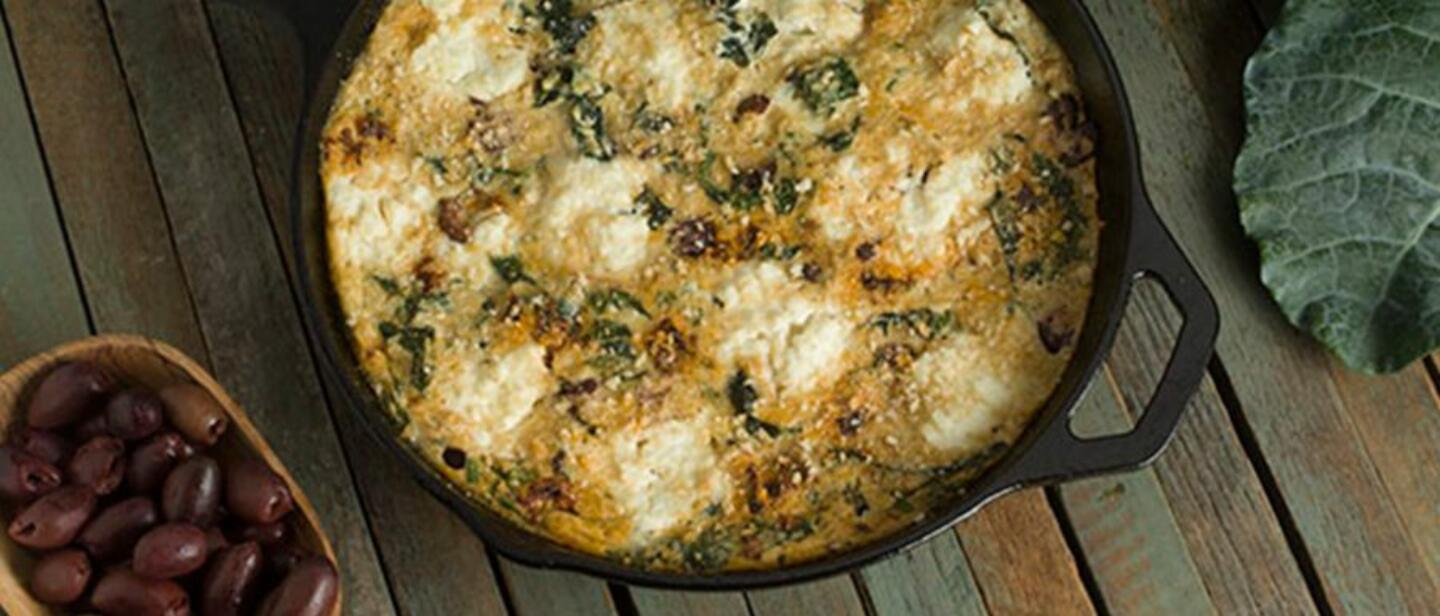 2. Add to soups
Give soup an extra nutrient boost by adding the greens during the last 15 minutes of cooking. With just 3 1/2 ounces, you'll receive 130 percent of your recommended daily value of Vitamin A! Its dietary fiber will also keep you full longer.
3. On top of pizza
Try this Swiss Chard and Hominy BBQ Pizza from Food&Wine.com!
4. Toss with cooked pasta
Add to cooked pasta to wilt. Enjoy!
5. Pickled chard stems
Try these picked Swiss chard stems from Bon Appetite or Food 52!