All Recipes
Kale, Pancetta, and Pomegranate Salad
with Goat Cheese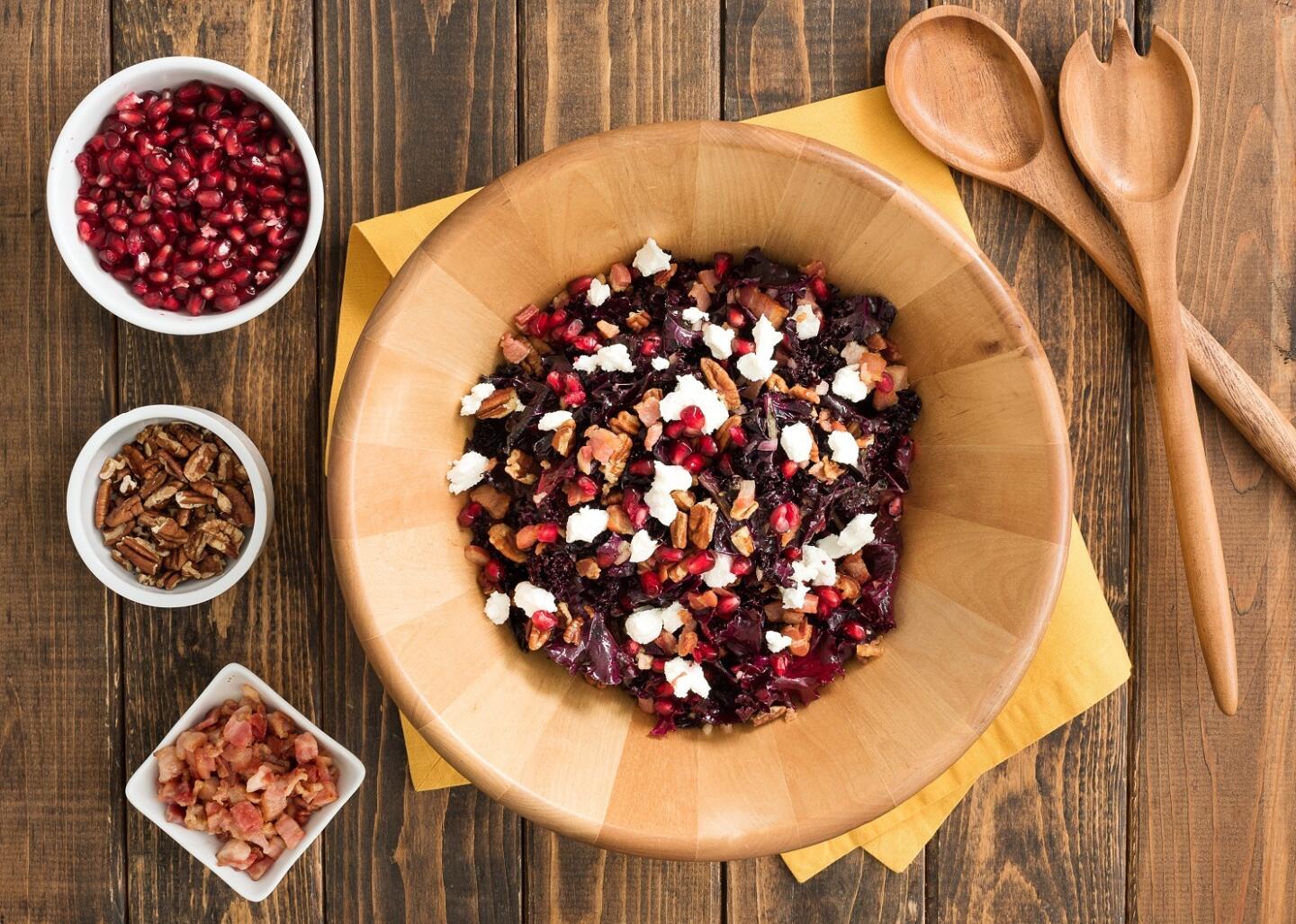 Ingredients
8 cups loosely chopped Foxy Red Kale, stems removed
1/3 cup olive oil, divided
1/3 cup diced pancetta
2 tbsp apple cider vinegar
1 tbsp Dijon mustard
1 tbsp maple syrup
1/2 tsp salt
1/4 tsp pepper
1 small shallot, thinly sliced
1/3 cup pomegranate seeds, divided
1/3 cup crumbled goat cheese
1/3 cup toasted chopped pecans
Preparation
Massage kale with 2 tbsp oil; set aside. Meanwhile, heat skillet over medium heat; cook pancetta for 6 to 8 minutes or until golden brown and crispy. Transfer to paper towel–lined plate.
Whisk together remaining oil, vinegar, mustard, maple syrup, salt and pepper; stir in shallot. Toss kale with vinaigrette until well coated. Stir in pancetta and half of the pomegranate seeds.
Transfer to serving dish. Sprinkle with goat cheese, pecans and remaining pomegranate seeds.
Tip: Serve with grilled or roasted chicken or shrimp.