All Recipes
Strawberry Overnight Oats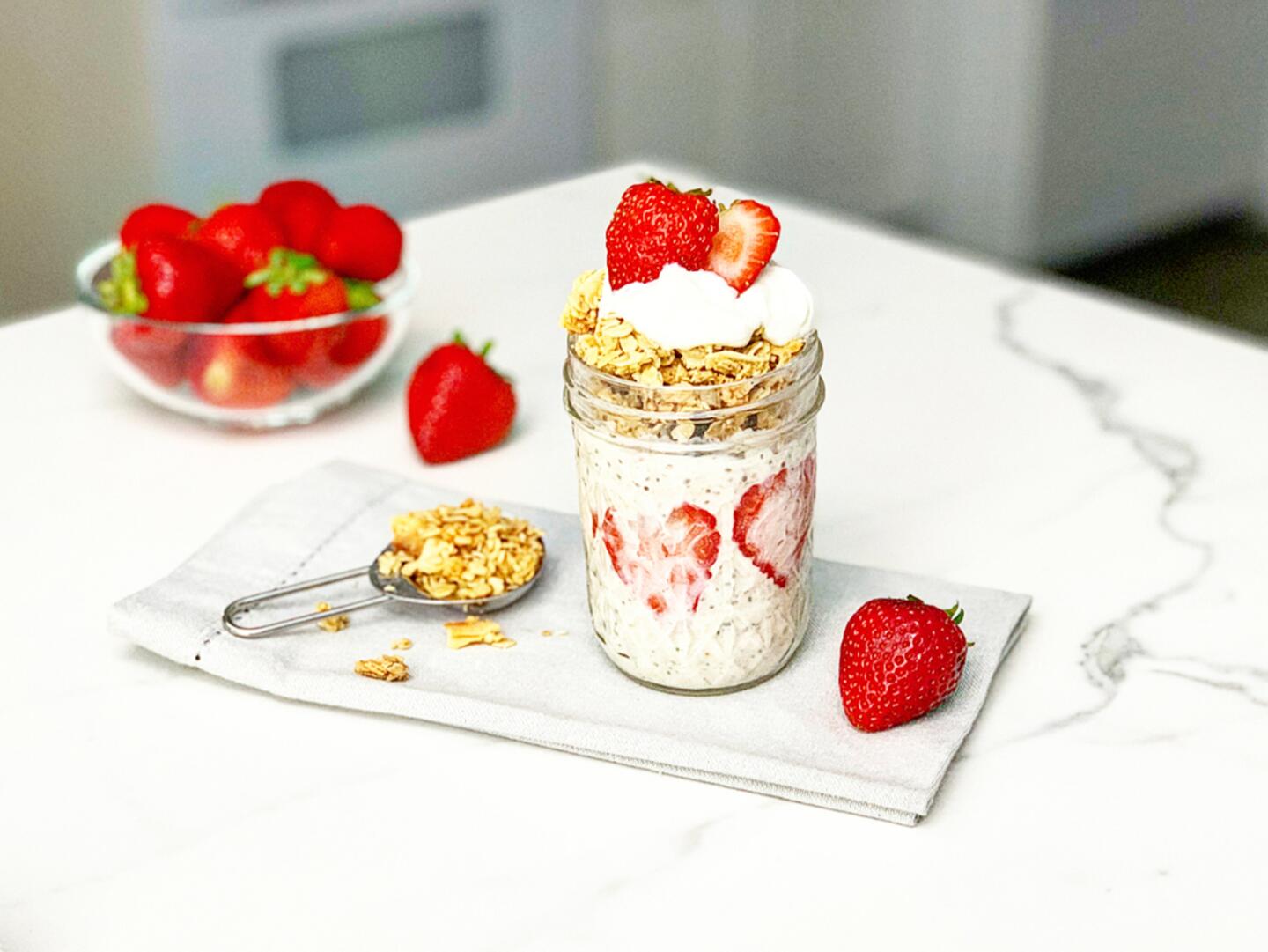 Ingredients
½ cup quick cooking rolled oats
1/2 cups liquid (milk, non-dairy milk or water)
¼ cup plain or flavored yogurt
1 tablespoon chia seeds
½ teaspoon vanilla extract
1 teaspoon honey
4 foxy strawberries, washed and diced
2 tablespoons of your favorite granola
Preparation
Add oats, liquid, yogurt, chia seeds, vanilla and honey to a bowl or mason jar. Mix all ingredients by gently stirring, or secure the lid to the jar and shake.
Cover and place in the fridge for at least 20 minutes or overnight.
Once ready to eat, stir in Foxy strawberries and sprinkle with granola.