All Recipes
Leek and Kale Sweet Potato Boats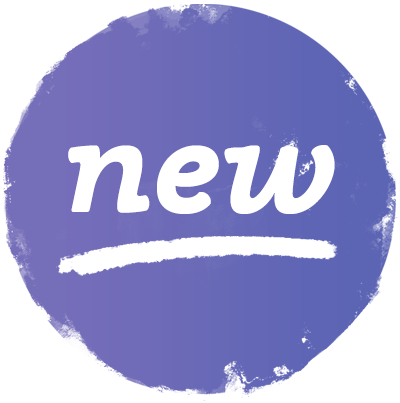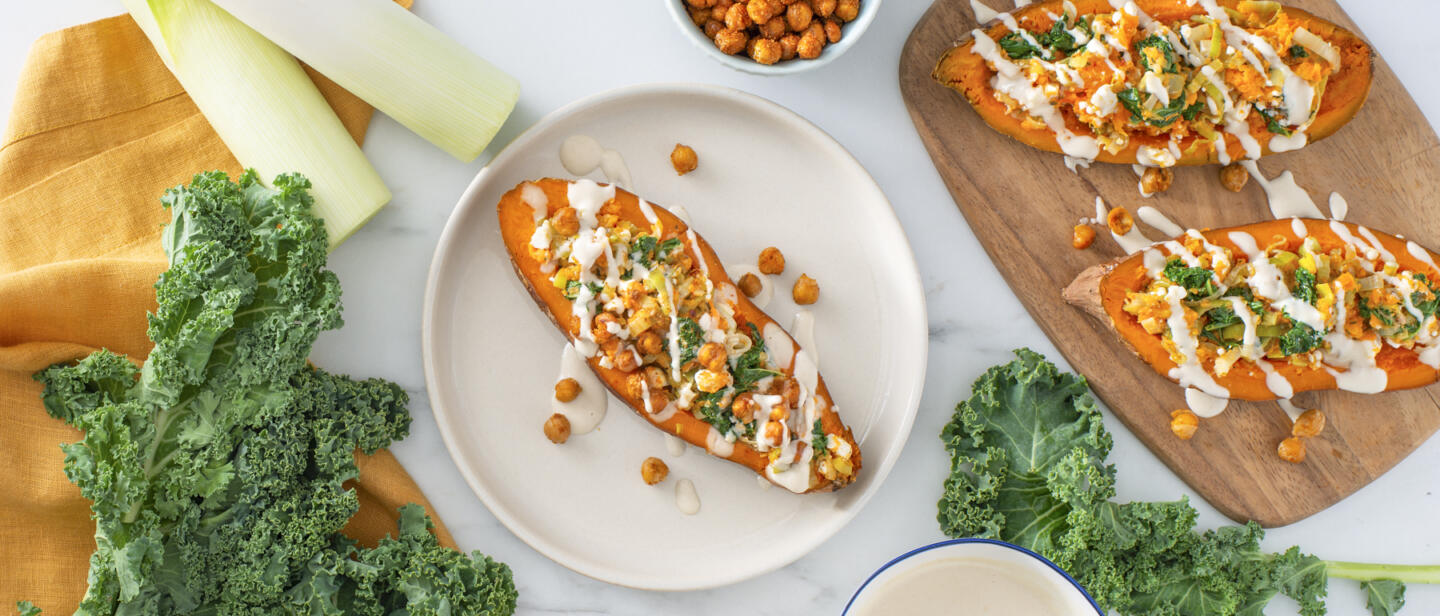 Serves: 6
Time: 1 hr 35 mins
Ingredients
3 sweet potatoes (about 8 oz each)
1 can (15 oz) chickpeas, drained, rinsed and patted dry with paper towel
1/4 cup olive oil, divided
2 cloves garlic, minced
1/2 tsp each ground cumin, coriander and paprika
2 tsp salt, divided
1 tsp pepper, divided
3 Foxy Leeks, sliced (white and light green parts only)
1 tbsp finely chopped fresh thyme
4 cups packed, stemmed and torn Foxy Kale
1/3 cup finely crumbled feta cheese
3 tbsp lemon juice, divided
1/4 tsp red pepper flakes
2 tbsp tahini paste
2 tbsp water
Preparation
1. Preheat oven to 400˚F. Pierce each sweet potato all over with fork. Place on parchment paper–lined baking sheet; bake for 45 to 60 minutes or until fork-tender. Cut each sweet potato in half lengthwise. Scoop out pulp, leaving 1/2-inch base intact to skins. Place pulp in large bowl; place skins back on parchment paper–lined baking sheet. Mash pulp; set aside.
2. In medium bowl, toss together chickpeas, 2 tbsp oil, garlic, cumin, coriander, paprika and 1/2 tsp salt and pepper. Arrange on baking sheet; bake in oven for 25 to 30 minutes or until golden and crispy.
3. Meanwhile, heat remaining oil in large skillet set over medium-low heat; cook leeks and thyme for 8 to 10 minutes or until softened and caramelized. Increase heat to medium; stir in kale, and 1 tsp salt and 1/4 tsp pepper. Cook for 3 to 5 minutes or until kale is wilted.
4. Remove leek mixture from heat and transfer to large mixing bowl. Stir together pulp, leek mixture, feta, 1 tbsp lemon juice, and red pepper flakes. Divide mixture evenly among potato skins. Bake for 10 to 15 minutes or until heated through.
5. In medium bowl, whisk together tahini with 2 tbsp lemon juice until smooth. Whisk in 2 tbsp water, 1/2 tsp salt and 1/4 tsp pepper. Garnish sweet potato boats with roasted chickpeas and drizzle with tahini sauce.
Tip: Garnish with finely chopped fresh chives or Foxy parsley if desired.
---