All Posts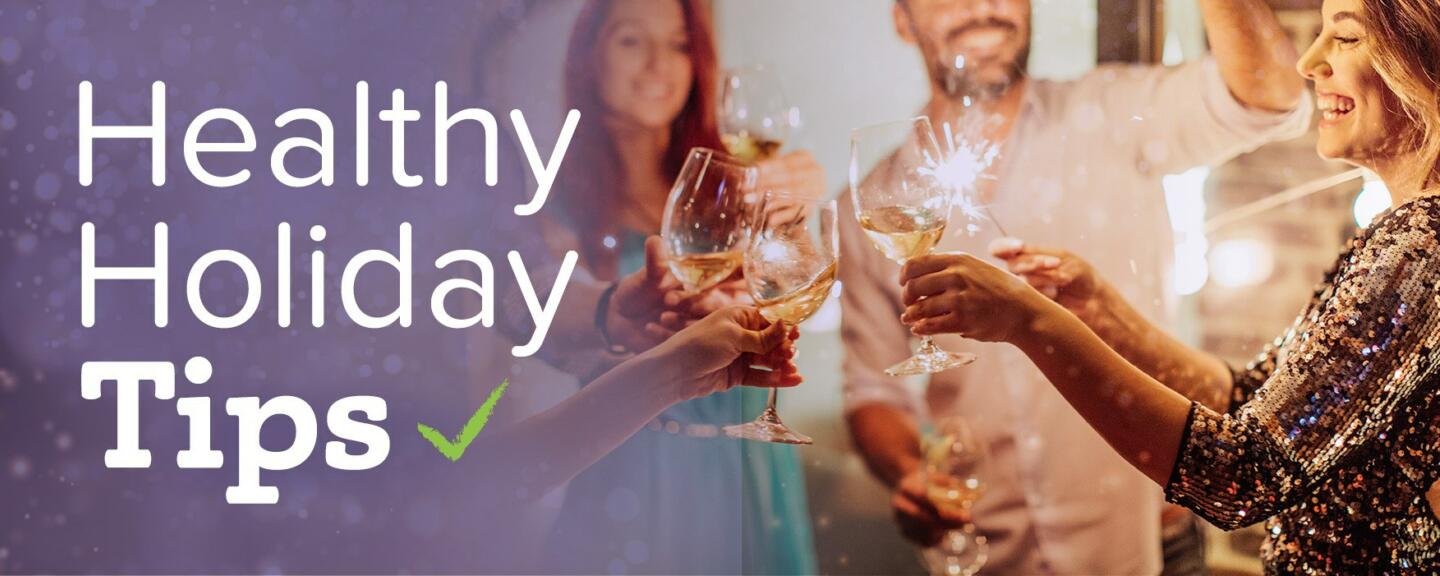 Healthy Holiday Tips
December is here and we know there's a number of Holiday parties to host and attend! Whether you're the host or a guest, we know it can be challenging to stay healthy while temptations are near. Who's to say you can't enjoy the festivities while taking some healthy steps along the way? We promise you will thank yourself later! We're sharing some tips on how to stay healthy while entertaining.

1. Snack before a party
Limit your caloric intake by snacking (healthy snacks, of course!) before the party. If you know the party will have an array of appetizers and desserts to snack on, your best choice is to eat a healthy meal before leaving the house. With a full tummy, you're less likely to binge on unhealthy, and unnecessary, treats!

2. Limit yourself to your favorite snacks
We all know it can be hard picking and choosing, but limiting yourself to your favorite snacks can also help to limit your caloric intake. Ask yourself, "Would I rather have this, or that?" Limiting yourself to only your favorite snacks, and staying away from those you can "live without", is a small, yet healthy decision you can easily make!


4. Encourage friends and family to do the same
Just like having a workout buddy can help motivate you to workout, encouraging those around you to take part in your new healthy holiday habits are sure to help you stay on track! Share recipe ideas with family and friends and help support an active and healthy lifestyle! As always, we encourage the increased consumption of fresh veggies – join us in encouraging others to do the same!
For more on holiday hosting, refer to our latest blog post, A Brighter Thanksgiving Table.
Please continue sharing your recipes and photos with us on Facebook, Instagram and Twitter and tag @FoxyProduce for a chance to be featured on our page!
Merry Christmas from our family to yours!