All Posts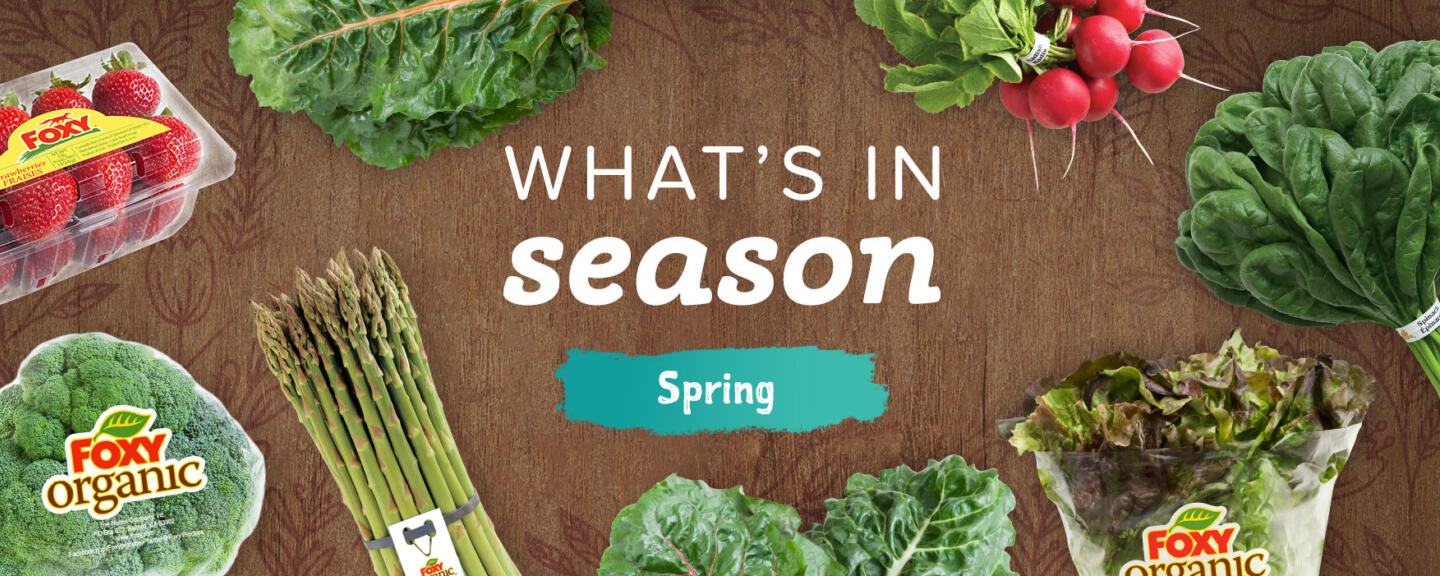 What's in Season: Spring Edition
Spring is here! Each season offers their own unique fresh vegetables and distinct flavors. Today on the blog, we're sharing What's in Season: Spring Edition. Some of Spring's best veggies include asparagus, broccoli, red leaf lettuce, strawberries, spinach, Swiss chard and radishes. We're highlighting each of these veggies at their peak and listing nutrition facts for each!
Asparagus
The green spears are one of your best bets for nutritional value: just a ½ cup of asparagus provides ⅓ of the recommended daily value of folic acid to help your body make new cells.
Broccoli
Broccoli is the original superfood. It's full of potassium and folate, along with vitamins A, B6 and C.
Red Leaf Lettuce
Red leaf lettuce is an excellent source of vitamin A, which is key for good vision and healthy skin.
Strawberries
Strawberries have a high concentration of vitamin C and are naturally fat-free!
Spinach
Low in calories and high in vitamins, spinach is one of the most nutrient-dense foods.
Chards
Foxy grows Green Chard, Red Chard and Rainbow Chard. Excellent source of vitamins A and C!
Radishes
Radishes are one of the nutritious root-vegetables. At only 16 calories per 100 g, they are a good source of anti-oxidants, electrolytes, minerals, vitamins and dietary fiber.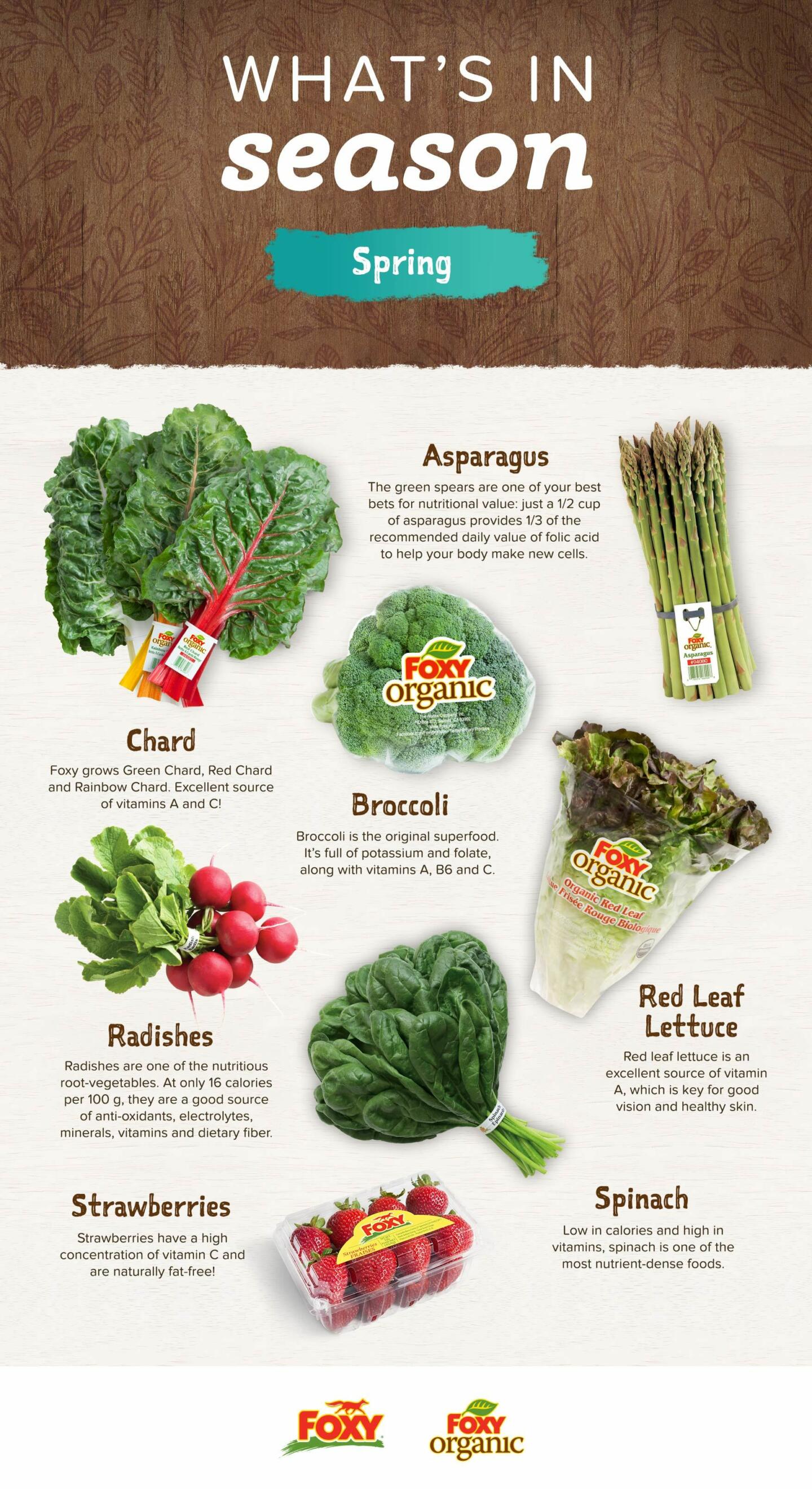 For a complete list of what we grow, please click HERE.
To find yummy spring recipes, visit www.foxy.com/recipes!
As always, please keep sharing your photos with us on Facebook, Instagram and Twitter and tag @FoxyProduce for a chance to be featured on our page!