All Recipes
Autumn Power Salad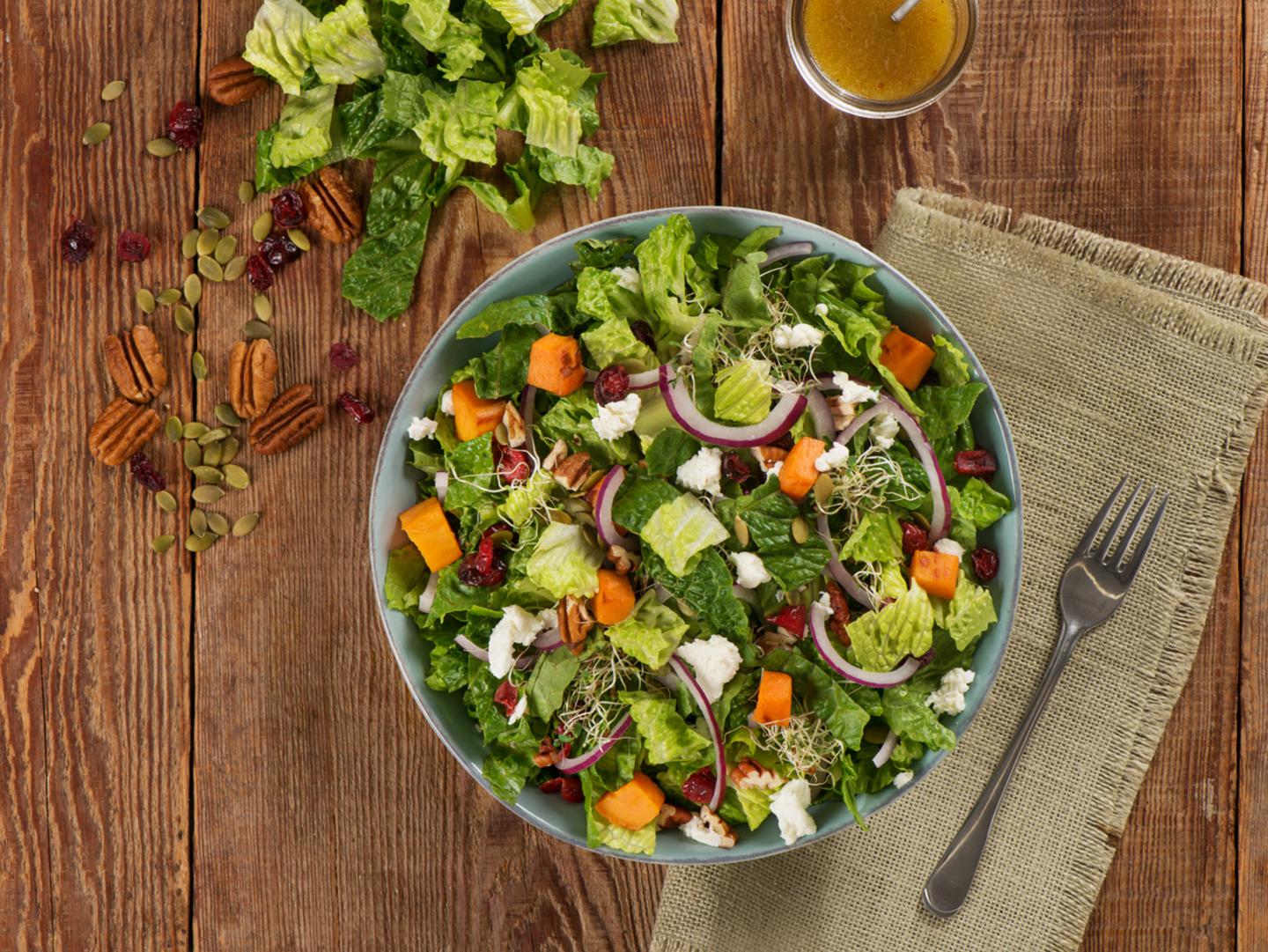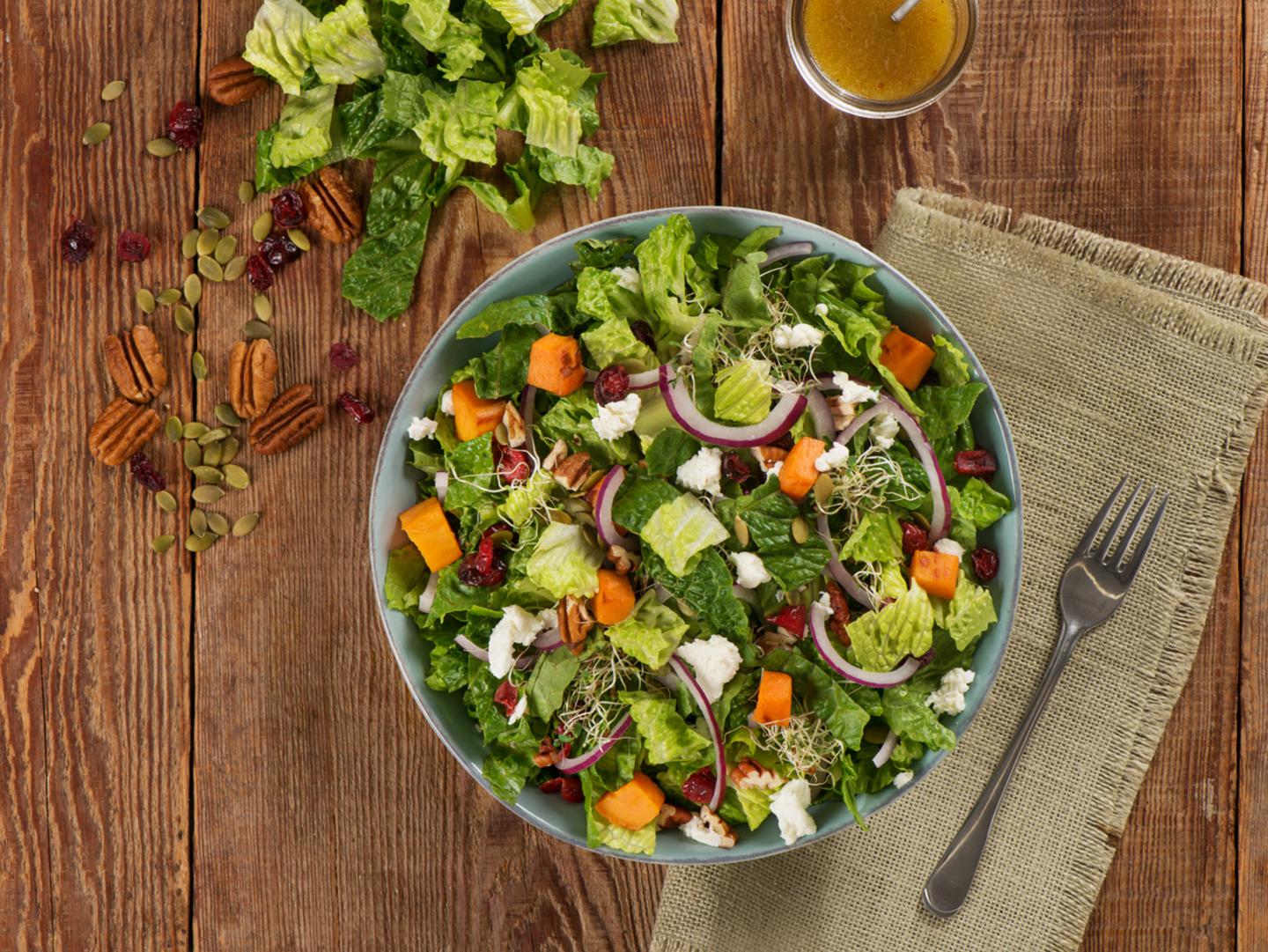 Ingredients
1 pkg (18 oz) Foxy Romaine Hearts, chopped
1 large sweet potato, cooked and cut into rounds or cubed
1 red onion, thinly sliced
1/2 cup crumbled goat cheese
1/4 cup chopped toasted pecans
1/4 cup dried cranberries
Dijon Mustard Dressing:
1/4 cup extra-virgin olive oil
2 tbsp apple cider vinegar
1 tbsp grainy Dijon mustard
1/4 tsp each salt and pepper
Preparation
1. Dijon Mustard Dressing: Whisk together olive oil, maple syrup, vinegar, mustard, salt and pepper. Set aside.
2. Autumn Power Salad: Divide romaine among 6 bowls. Top evenly with sweet potato, red onion, goat cheese, pecans, pumpkin seeds and dried cranberries. Drizzle with dressing.
Tip: To cook a sweet potato quickly, use the microwave. Prick skin all over with a fork and microwave for 8 to 10 minutes or until tender. Let cool, peel and cut into rounds or cubes.