All Recipes
Citrus Cabbage Salad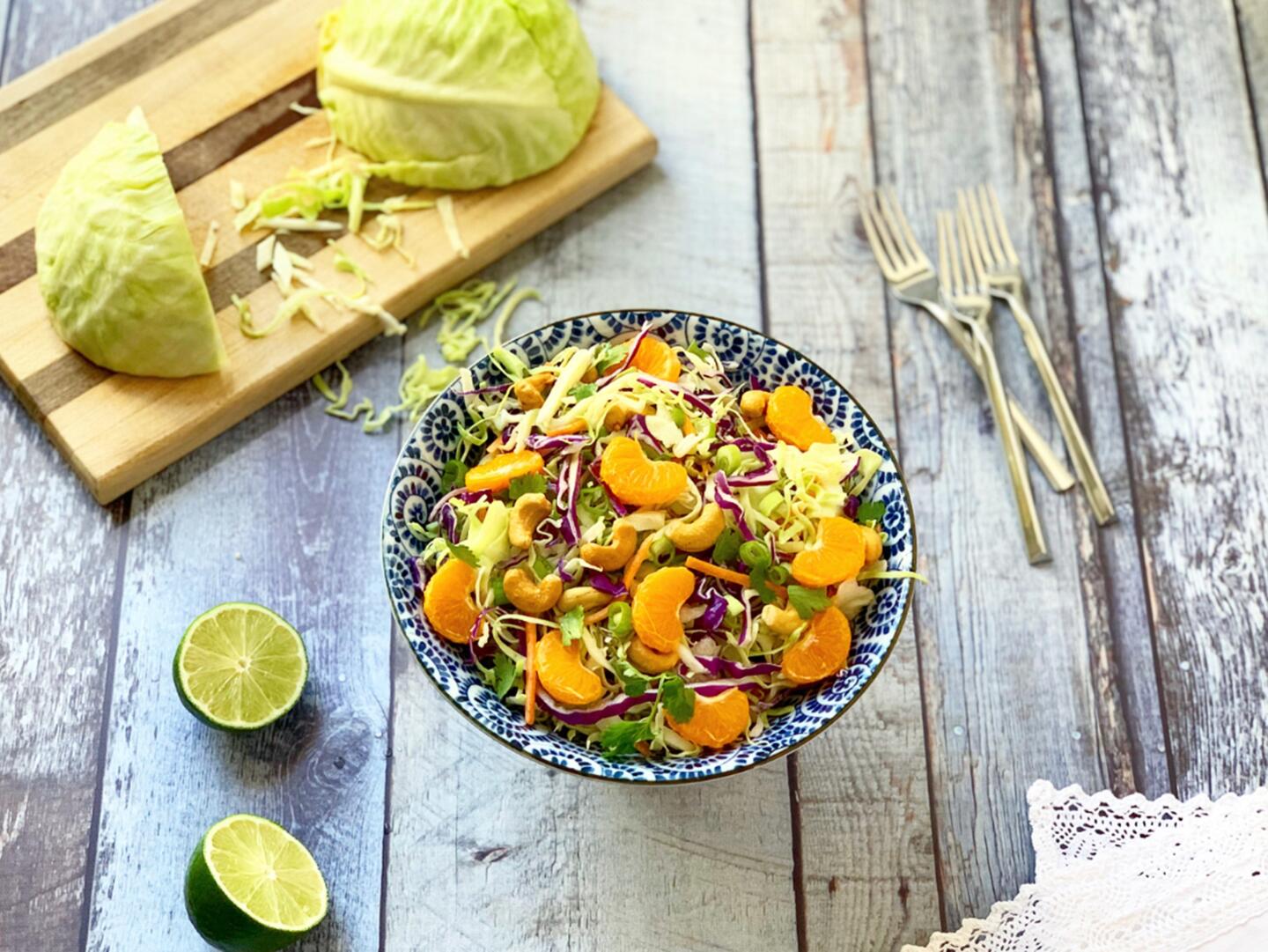 Ingredients
1 head Foxy Organic red cabbage
1 head Foxy Organic green cabbage
3 mandarin oranges, peeled and sectioned
½ cup cilantro, destemmed and roughly chopped
3 green onions, thinly sliced
Dressing:
3 tablespoons apple cider vinegar
3 tablespoons olive oil
2 teaspoon honey
1 teaspoon sriracha
1 teaspoon fresh ginger, minced or grated
Juice from 2 limes
Preparation
Using a knife or mandolin, shred both the Foxy red cabbage and Foxy green cabbage. Add to a large bowl.
To the same bowl, add the mandarin orange slices, carrots, cilantro, cashews and green onions. Season with salt and pepper.
Make the dressing by adding all the dressing ingredients to a medium sized mixing bowl. Whisk until all contents are evenly combined.
Drizzle the dressing over the slaw mix. Toss all contents until the slaw is evenly coated with dressing. Portion into six servings and enjoy!