All Recipes
Thai Celery Salad
with Chicken and Peanut Dressing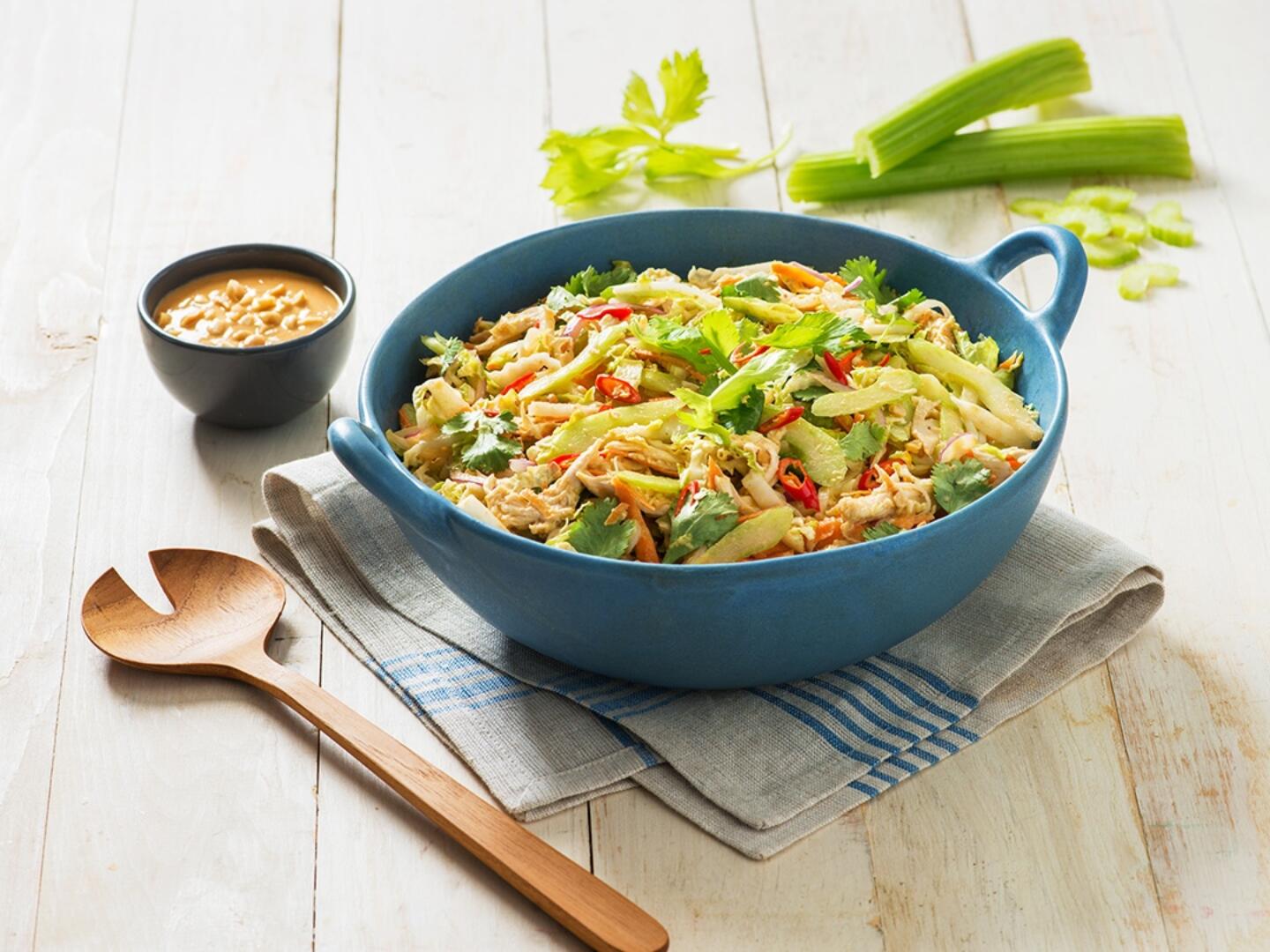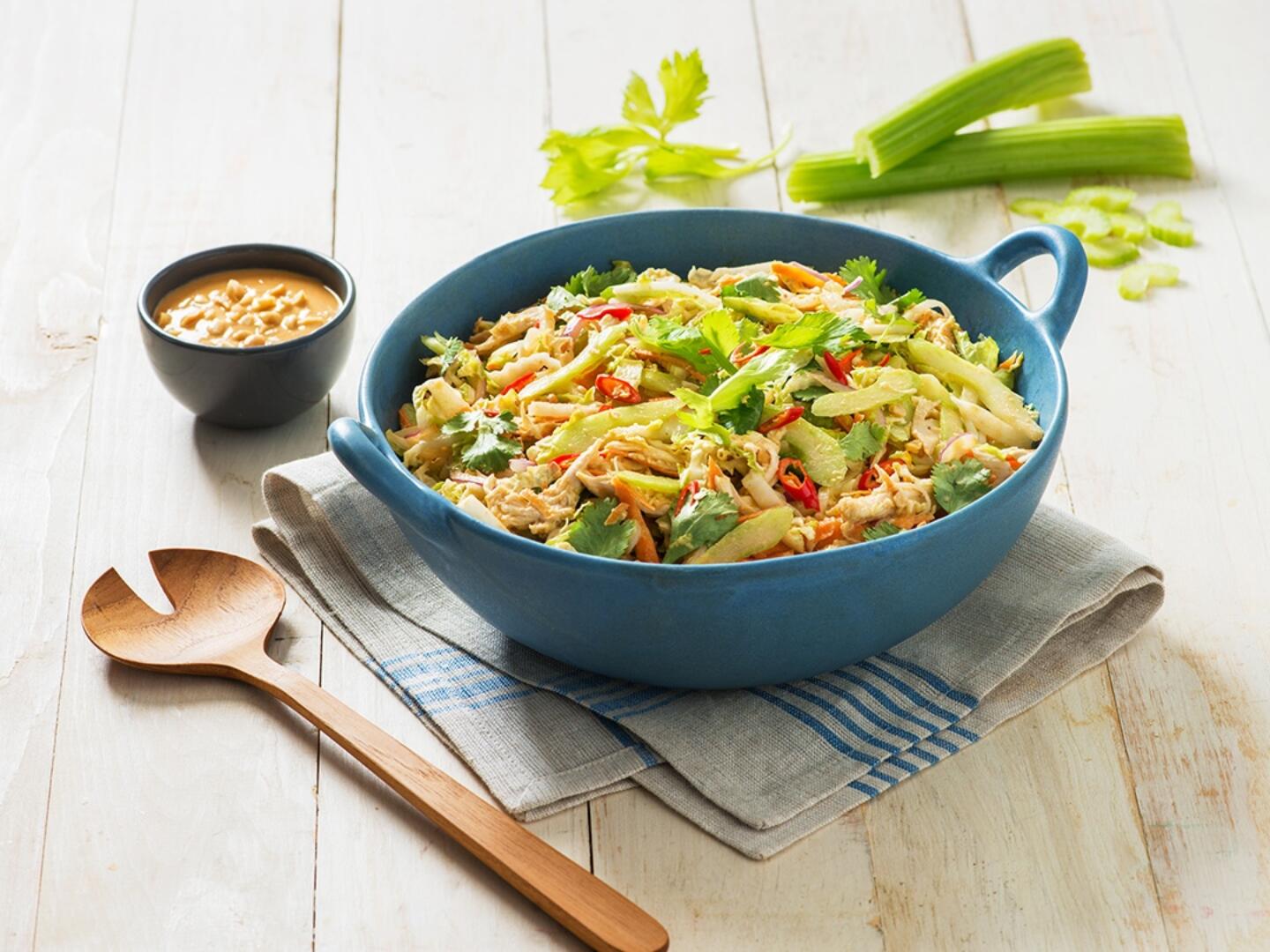 Serves: 6
Time: 20 minutes
Ingredients
6 Foxy Celery stalks, thinly sliced diagonally
3 cups shredded napa cabbage
1 carrot, shredded
1/4 red onion, thinly sliced
1 Thai red chili pepper, finely sliced (optional)
1 1/2 cups shredded chicken
2 tbsp chopped fresh cilantro
1/3 cup roasted peanuts
Celery leaves
Peanut Dressing:
1/4 cup lime juice
3 tbsp smooth peanut butter
2 tbsp soy sauce
2 tbsp canola oil
1 tbsp Thai red curry paste
1 tbsp minced fresh gingerroot
Preparation
Peanut Dressing: Whisk together lime juice, peanut butter, soy sauce, oil, curry paste and ginger until blended.
In large bowl, combine celery, cabbage, carrot, red onion and chili pepper; toss with Peanut Dressing. Stir in chicken, cilantro and peanuts. Garnish with celery leaves.