All Recipes
Broccoli Noodle Stir-Fry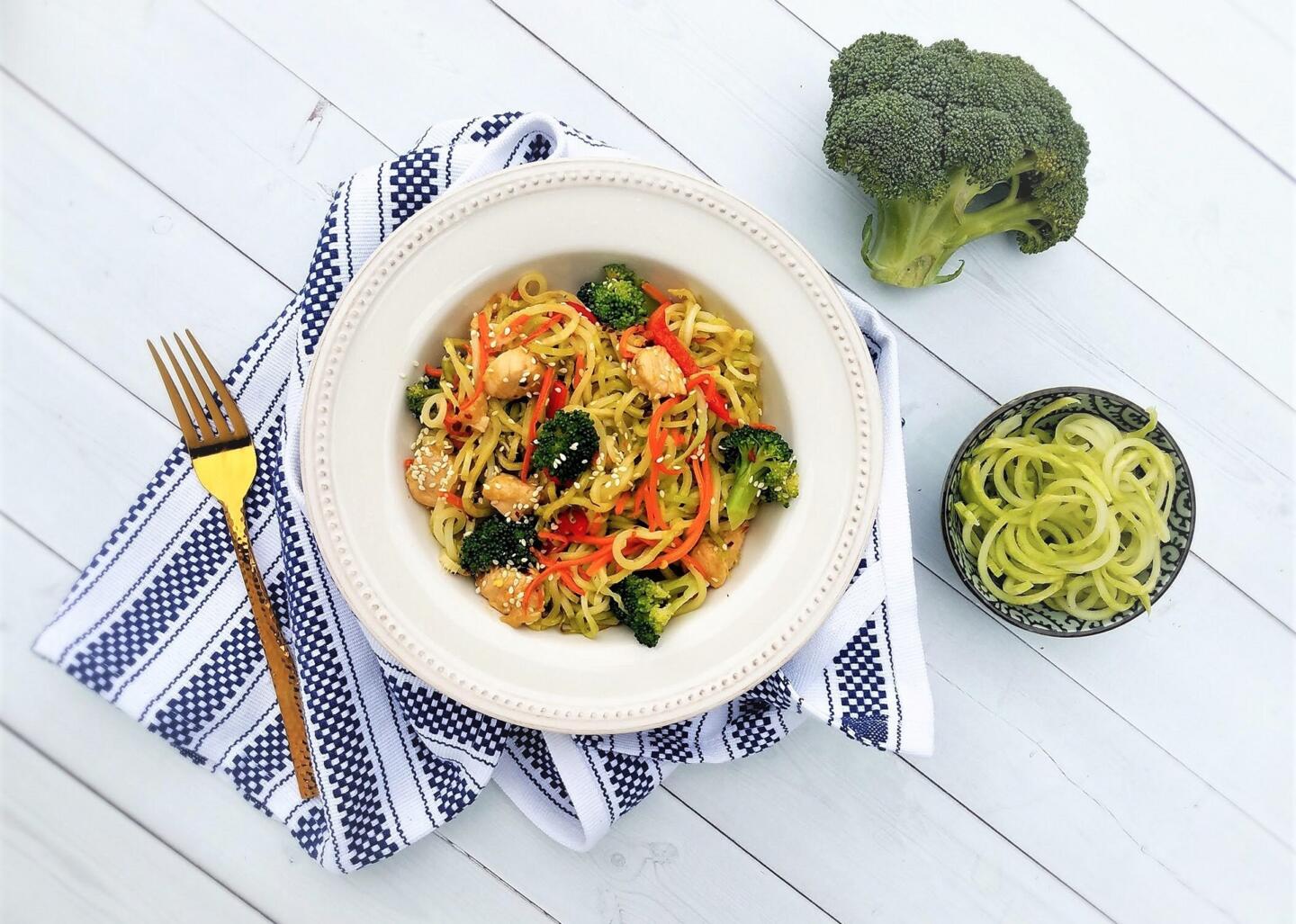 Ingredients
2 tablespoon sesame oil, divided
2 large, thick broccoli stems, spiralized or ribboned using a vegetable peeler
1 cup broccoli florets
1 cup carrot, grated
½ bell pepper, sliced
1 small onion, diced
1 boneless, skinless chicken breast, cut into 1 inch pieces
Dressing:
2 tablespoon low sodium soy sauce
1 tablespoon rice vinegar
2 teaspoons brown sugar
2 teaspoons corn starch
3 garlic cloves, minced
Juice of 1 lime
2 teaspoons grated ginger
A pinch of red pepper flakes
Preparation
Directions:
Whisk all dressing ingredients to a bowl. Use half of this mixture to coat chicken as a marinade and refrigerate the chicken for at least 15 minutes.
In a nonstick pan, heat sesame oil over medium heat. Add broccoli noodles, broccoli florets, carrots, peppers and onions and cook until soft, about 7-10 minutes. Remove from pan, transfer to a plate or bowl and cover with foil to keep warm.
To the same pan, over high heat, add another tablespoon of oil. Add chicken and cook about 10 minutes or until inside is no longer pink.
Once the chicken is cooked, add the vegetables back to the pan.
Add the remaining dressing and stir to combine. Simmer for another 2 minutes or until sauce has thickened.
Garnish with sesame seeds and enjoy!