All Recipes
Vegetable Pot Pie
with Foxy Celery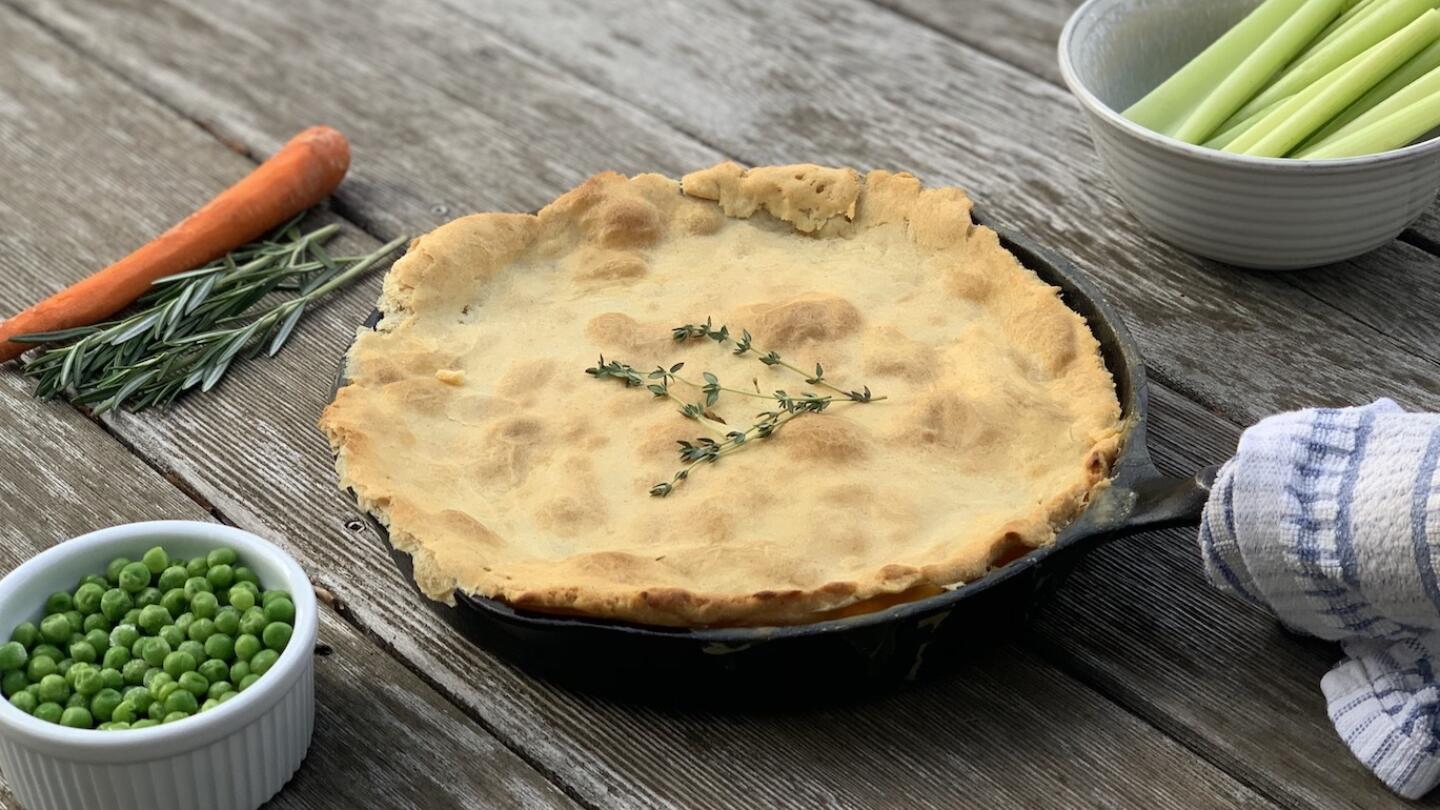 Ingredients
1 tablespoons olive oil
1 small white onion, chopped
3 stalks of Foxy celery, chopped
2 carrot, chopped
2 garlic cloves, minced
1 teaspoon fresh thyme
½ teaspoon rosemary
½ teaspoon kosher salt
3 tablespoons all-purpose flour
1 cup vegetable stock
½ cup 2% milk
1 bay leaf
¾ cup peas
1 can white beans, rinsed and drained 1 store bought puff pastry or pie dough, defrosted if frozen
Preparation
1. Heat oven to 400 degrees F.
2. In a large cast-iron skillet heat oil over medium heat. Add onions, celery and carrots. Cook until tender, about 4-5 minutes.
3. Add garlic, thyme, rosemary and salt. Cook for another 3-4 minutes until garlic is fragrant.
4. Add flour and slowly add in the vegetable stock, while quickly stirring with a whisk (add additional flour by the tablespoons if the mixture isn't thick enough). Add milk, bay leaf, peas and white beans. Stir and bring back to a simmer.
5. Roll out dough. Turn off heat and transfer dough to fit over the cast iron skillet. Use kitchen shears to cut extra dough to fit around the edges of the dish. Using a fork or knife, gently pierce the top of dough 3-4 times to allow steam to escape while baking.
6. Transfer to the oven and bake for 20-25 minutes or until the crust is golden brown. Let cool for 5 minutes before serving.