All Recipes
Vegetable Ramen
with Baby Broccoli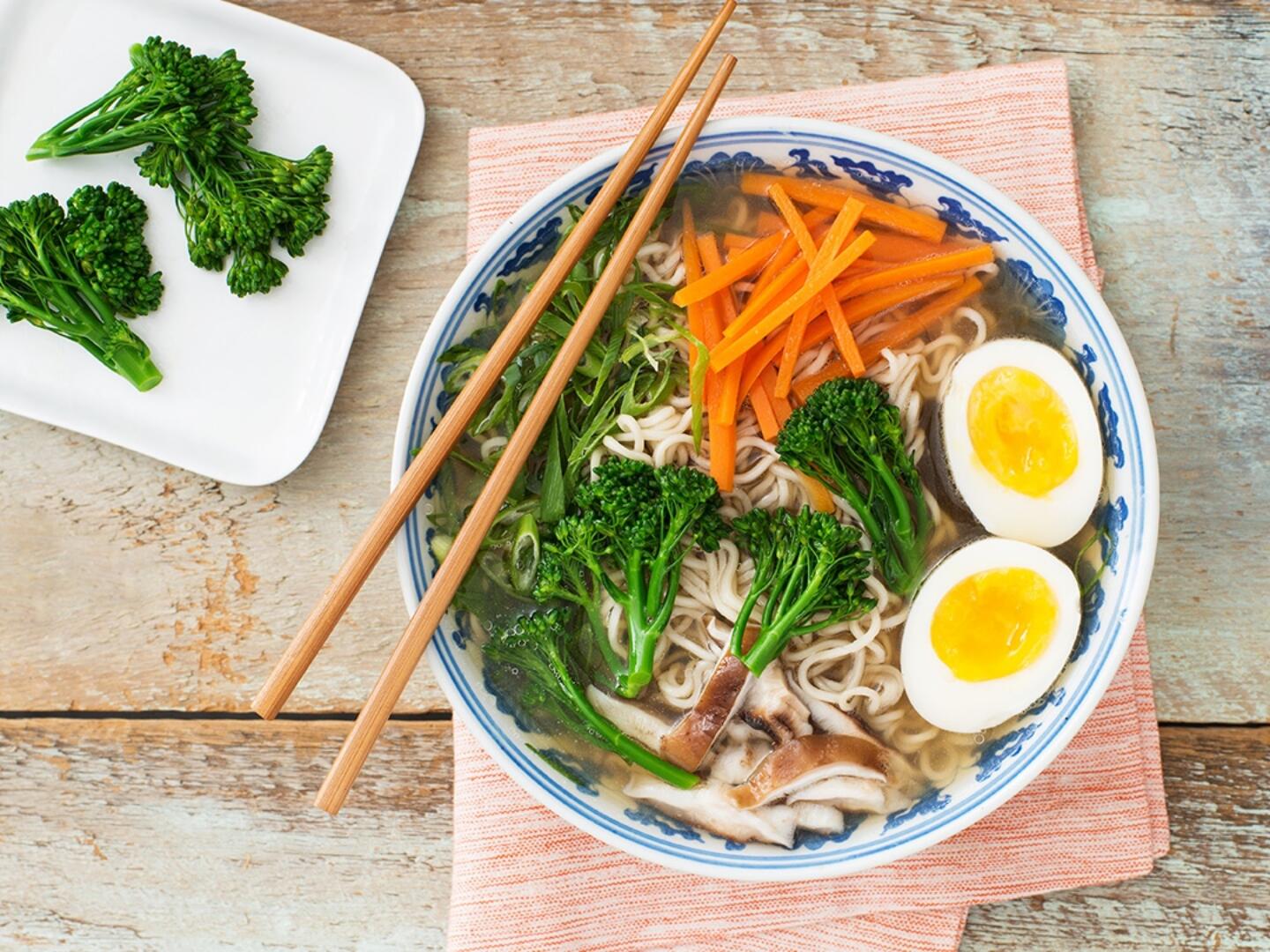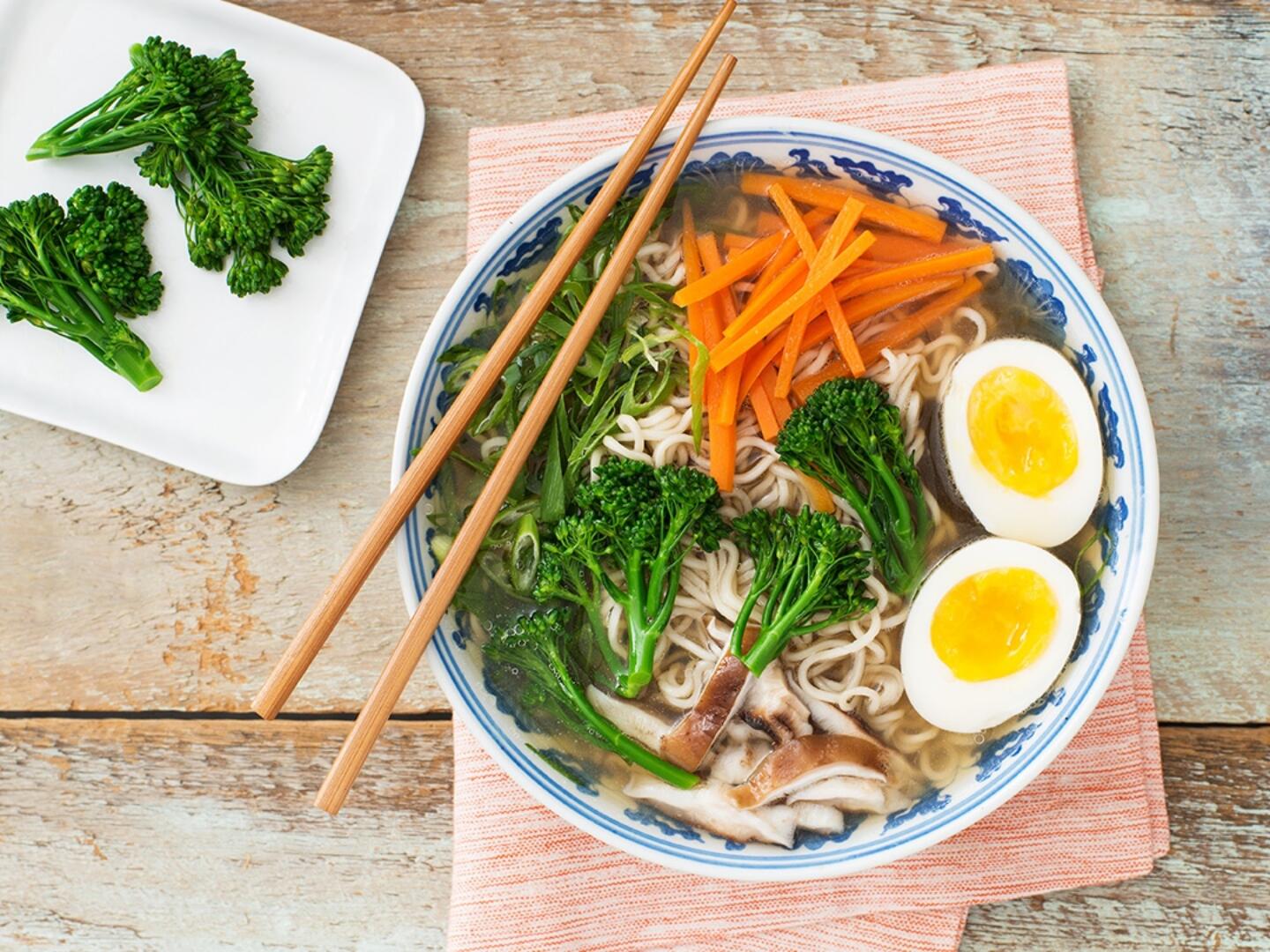 Serves: 4
Time: 30 minutes
Ingredients
4 cups vegetable or chicken broth
4 coins ginger, about ¼ inch thick
2 tbsp soy sauce
1 tbsp rice wine vinegar
1/4 tsp Chinese five-spice powder
Pinch granulated sugar
1 bunch Foxy Sweet Baby Broccoli
1/4 lb shiitake mushrooms, stems removed and sliced
1 carrot, cut into matchsticks
4 pkg ramen noodles, spice packets discarded
2 green onions, thinly sliced diagonally
4 soft-cooked eggs, halved
Preparation
In saucepan set over medium heat, bring vegetable broth, ginger, soy sauce, vinegar, Chinese five-spice powder and sugar to boil. Reduce heat to medium-low; simmer for about 10 minutes or until fragrant.
Meanwhile, trim woody stems of broccoli. Return broth mixture to boil; add broccoli, mushrooms and carrots. Cook for 2 or 3 minutes or until tender.
Meanwhile, in boiling water, cook ramen noodles for 1 minute. Drain; divide among 4 large soup bowls. Ladle broth over noodles and top with vegetables. Garnish with green onions and soft-cooked eggs.
Tip: To cook soft-cooked eggs, place eggs in saucepan and add enough cold water to cover; bring to boil over medium-high heat. Cover; turn off heat and let stand for 1 minute. Run under cold water and peel.